2020 website management 'Year in Review'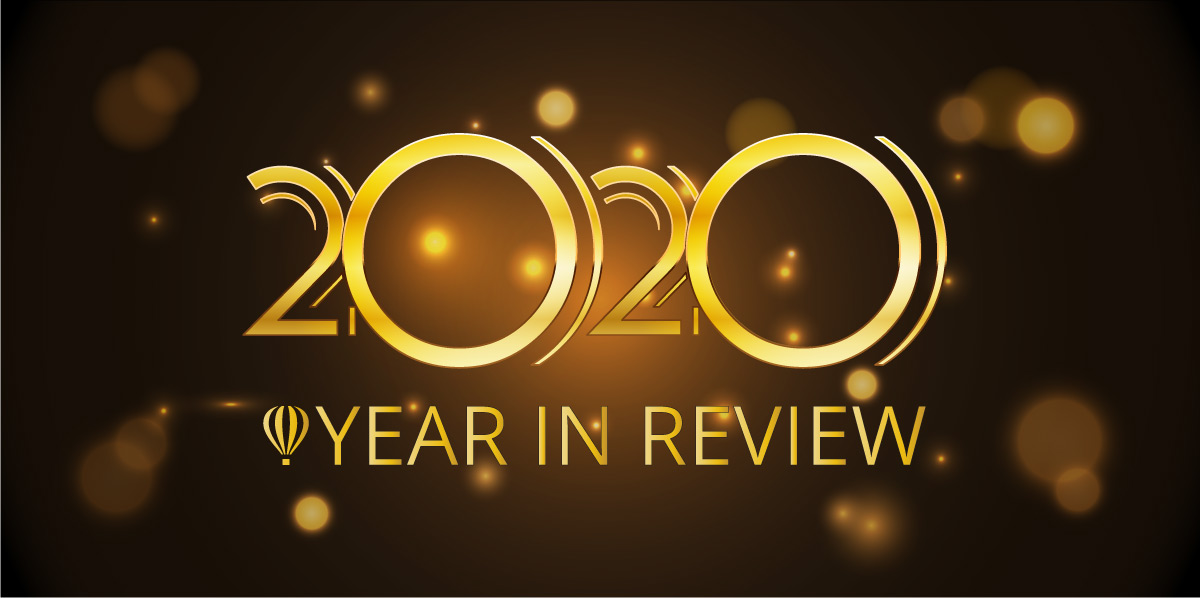 Aside from all of the uncertainty and change brought on by the COVID-19 pandemic, 2020 has been an eventful year for Watchful in terms of new features and improvements in the platform. This was especially true for some of Watchful's core features such as updates, backups and reports.
But we also innovated in other areas of website management and maintenance and had some internal changes at Watchful. So in this post we'll review them and put them all into context.
1. Taking control of automatic updates
At the end of 2019 we officially launched the first major change to our bulk updater by adding automatic updates. This allowed Watchful users to select specific software on their websites to update automatically like plugins or extensions.
The timing of this feature seemed appropriate as we noticed more and more site owners becoming comfortable with automatic updates and WordPress itself announced auto-updates for plugins & themes.
Despite these changing attitudes, site owners were reluctant to enable automatic updates across their entire agency for all their software. So our goal for 2020 was to make automatic updates easier to use and more trustworthy.
Update scheduler & rule builder
The first thing we built in 2020 was a scheduling system for automatic updates. This made it possible to restrict automatic updates to more convenient times like normal office hours, or to disable automatic updates during vacations. By popular demand, we then added the ability to easily skip auto-updates on evenings and weekends.
In 2020 Watchful also began monitoring the age of a website's backup (details below). We leveraged this information in the update scheduler by allowing users to delay automatic updates when a site's backup was outdated.
Streamlining the opt-in process
Use of the automatic updater picked up steadily after the launch and so we made it super-easy to add software to the automatic updater. And not just for one site but in bulk across all sites as desired.

Adding core updates
Finally, we quietly added the WordPress and Joomla core CMS to the bulk software updater. These core updates are also available in the automatic updater and and will respect any rules set in the update scheduler such as evening/weekend delays.

I am really proud of our work with automatic updates and I'm happy to see people taking advantage of this feature: about 80% of site owners at Watchful are using automatic updates for some or all of their plugins and extensions.
2. Making backups smarter
Site owners spend a lot of time configuring backups when they develop new websites. Despite this, Watchful users still report spending quite a bit of time troubleshooting post-launch backup failures that often occur with little warning or clear explanation.
Backup failures delay website maintenance and wastes time. So in 2020 we wanted to help ensure that backups were fresh exactly when sites were ready for maintenance.
Failed backup notifications
We started by building a notification system for failed backups. This feature sends an email notice when a backup fails. Where possible, the email also includes details on why the failure occurred.
Monitoring backup status
Building on the failed backup notification technology, we then began tracking the age of a website's most recent backup. When a backup is outdated or stale, Watchful now notifies you.
Being able to monitor the backup status for a website in real-time allows Watchful to be a lot smarter and efficient.
Backup-aware features
For many years, the Watchful dashboard has displayed the date of the most recent backup for each site. However, this information is only helpful when actually viewing the dashboard. With the backup status now available for all websites across the Watchful platform, we were able to improve features outside the dashboard itself.
For example, we noted above the how the backup status can be used to delay automatic updates. Since the update scheduler is automated, this could only be possible when the backup status was available system-wide.
Over the Christmas holidays we quietly released a similar feature for the bulk updater. When a backup is stale the bulk updater displays a warning message and a separate action must be taken to process the updates.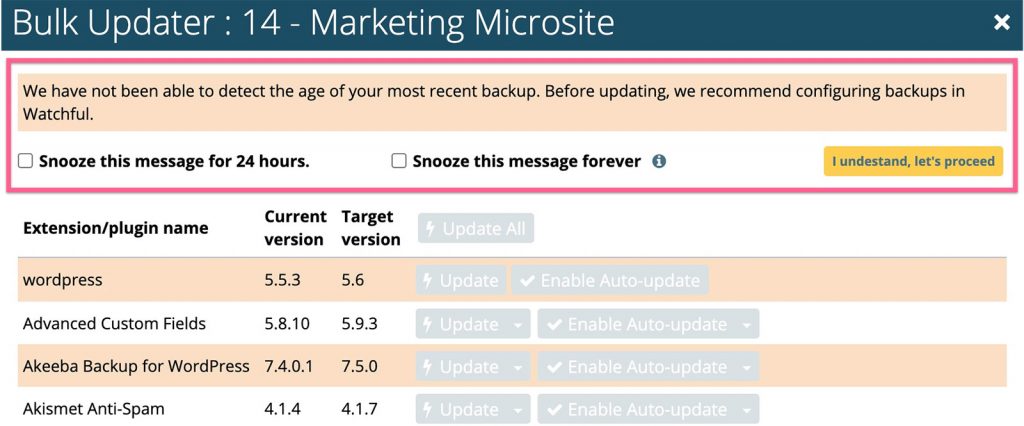 Investing in backup software
In addition to smarter backups, we also acquired XCloner, a free backup plugin for WordPress that includes offsite backup storage such as Google Drive or Amazon S3.
Following the acquisition we added a tonne of new features and fixes, and integrated XCloner into Watchful as an option for backing up WordPress websites.
3. Automating and personalizing client reports
Over the years we received many requests to improve the client reports. This year we acted on those requests in a big way. No other feature received more attention from our engineers or more posts on our blog.
Here's a quick list of all the improvements we made to Watchful's client reports:
Google Analytics
Report Profiles
Automation
Personalization / white-label
Customization
Here's a preview of the report profile manager that summarizes many of these new features. I am pleased that the response to these new client reporting options has been so positive.

4. Expanding the Intrusion Scanner
The Intrusion Scanner or Early Warning Audit is an automated tool that looks for signs of an intruder such as changes to critical system files, newly installed plugins, pending updates, changed site URLs or IP addresses and more.
Unlike full site audits, the intrusion scanner is designed to be run often and check a limited set of files and services for signs of intrusion. In 2020 we added three items to the intrusion scanner.
Monitoring deleted software
First, we began tracking deleted software such as WordPress plugins and Joomla extensions. When detected, the name of the deleted software and deletion date is added to the site activity logs. Along with tracking the installation of plugins/extensions, this feature is a good tool when troubleshooting problems on your site.
Scanning more files
The Intrusion Scanner looks for changes in a small but critical set of files on your website such as the main configuration file and the theme files. We expanded this scan to now include all the minimum required files for themes and templates.
Monitoring admin accounts
The unexpected creation or removal of admin accounts is always a cause for concern on your website. Watchful now monitors the admin users on your site and will notify you when any changes are detected.

5. Premium plugin updates for WordPress
Bulk and automatic updates for premium WordPress plugins are some of the most unique and popular features at Watchful. This is especially true as the new auto-update feature in WordPress core does not include premium plugins.
PublishPress updates were the first ones supported at Watchful. In 2020 we revamped this integration to accommodate their change to a free/pro licensing model.
Next we added support for all the premium plugin updates from Elegant Marketplace. We also quietly launched support for GiveWP and all of the plugins from Easy Digital Downloads.
As of this writing, we support updates for 144 premium WordPress plugins. We plan to continue to grow our library of supported plugin updates in 2021.
6. Commercial extension updates for Joomla
2020 was a banner year for supporting commercial Joomla extensions. We now support updates for 18 of the top 20 Joomla extensions.
Notably, some of the most popular commercial developers partnered with us in 2020 including Weeblr (sh404SEF), JoomShaper (SP Page Builder), and RSJoomla! (RSForm Pro and many others).
We noticed that many other Joomla extension developers appear to be thriving in 2020. And so we added update support for the entire extension libraries from Tassos (EngageBox, Advanced Custom Fields), Simplify your Web (jQuery Easy, Latest News Enhanced), JoomlaCK (Template Creator CK, Maximenu CK), RolandD (RO CSVI, RO Payments), OnlineCommunityHub (ochSimpleFirewall), DJ-Extensions (DJ-Classifieds), and J!Extensions Store (JSiteMap Pro).
Joomla 4 will be released soon and we're proud to have already built full support for it. We're excited to continue supporting our commercial extension partners, as well as all our site builders and maintainers as they prepare for the next step in Joomla's evolution.
7. Behind the scenes
Of course, not everything we did in 2020 was related to the Watchful platform.
Before the Covid-19 travel restrictions came into effect we attended the Joomla Project's Forum for the Future in Spain. On the return flight I wrote my Love Letter to Joomla, advocating for a strategic change in priorities for Joomla development. This was our most popular blog post of the year and it received 61 co-signers (including the current and prior presidents of Open Source Matters).
We also held our annual Watchful Summit in London, England and presented Five tough lessons I learned managing digital agencies at WordCamp Miami.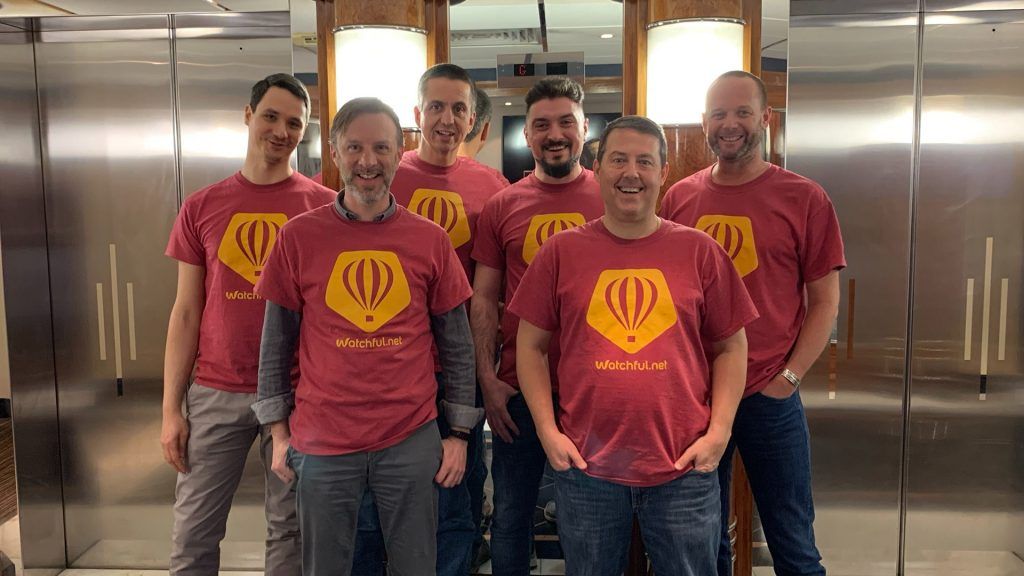 After the travel restrictions came into effect, we spoke at a few online conferences such as the Joomlashack Conference a few weeks back. However, we shifted most of our networking efforts to the first season of the Hot Air podcast. This was a challenging, but fun and rewarding experience with my friend and colleague Steve Burge.
We also welcomed some new team members. Luca Landi joined the engineering team in Italy and Ovi Liuta (Romania) came on board to continue his work on XCloner.
On the support-side, we switched our help desk software to FreeScout and processed 776 support requests.
Finally, we switched our main retail website from Joomla to WordPress. As I have noted on our blog, the publishing experience in Joomla is outdated. Further, we simply love the publishing in WordPress with Gutenberg. Since we plan to do a lot more blogging in 2021, having a smooth publishing experience is important to support that effort.
What would you like to see in 2021?
Many of theses advances above were originally requested by our users at the end of 2019. I'm pleased that we were able to hit so many targets for web developers and site maintainers around the world.
Looking forward, we'd love to hear what features and changes you would like to see in 2021! Be sure to comment below with your ideas.
Watchful history
If you're interested in an overview of Watchful's history, check out our Company page.
For a technical history, our anniversary/birthday posts are best: 1st birthday | 3rd birthday | 7th birthday | 8th birthday | 2020 year-in-review.