Upgraded website report builder includes personalized email to clients Many digital agencies use scheduled reporting to keep their clients informed of website maintenance and other activities and metrics. We've been steadily improving the website report builder here at Watchful to make them more informative, flexile, and useful.
Today we add another great feature to our website report builder: customized notification emails.
Personalized email notifications
The newest feature added to our reporting tool is the ability to personalize the email notifications that are sent to clients.
By default, a scheduled report will be sent as a PDF attachment to any email address specified in the report builder. The subject and body of the default notification email are very generic as you can see in the preview below.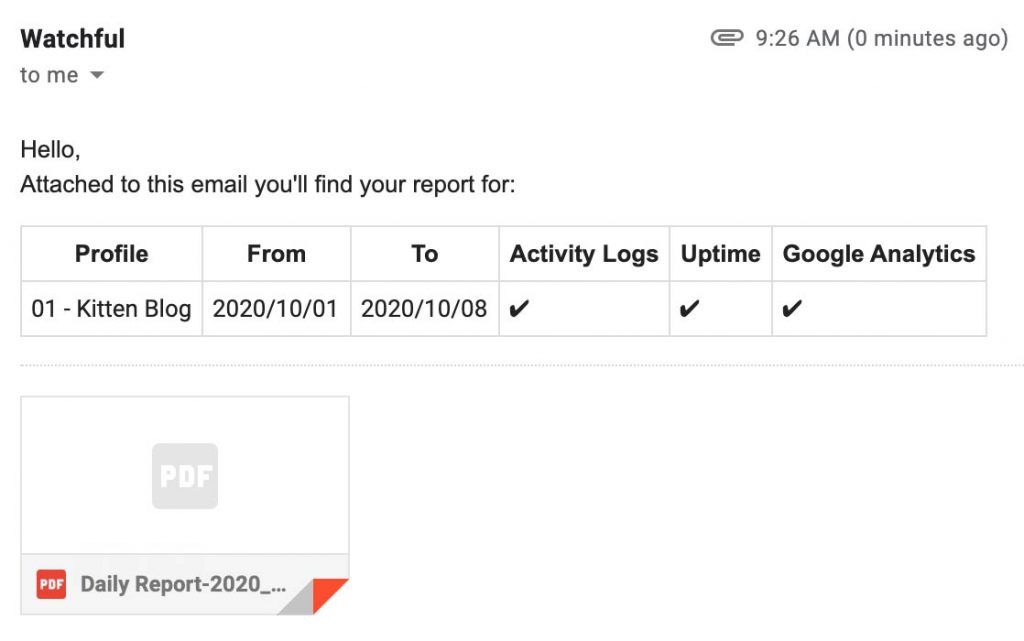 The updated report builder now allows you to customize the subject and the body of the message as shown below. This allows for a much more personal, realistic and engaging email for your clients.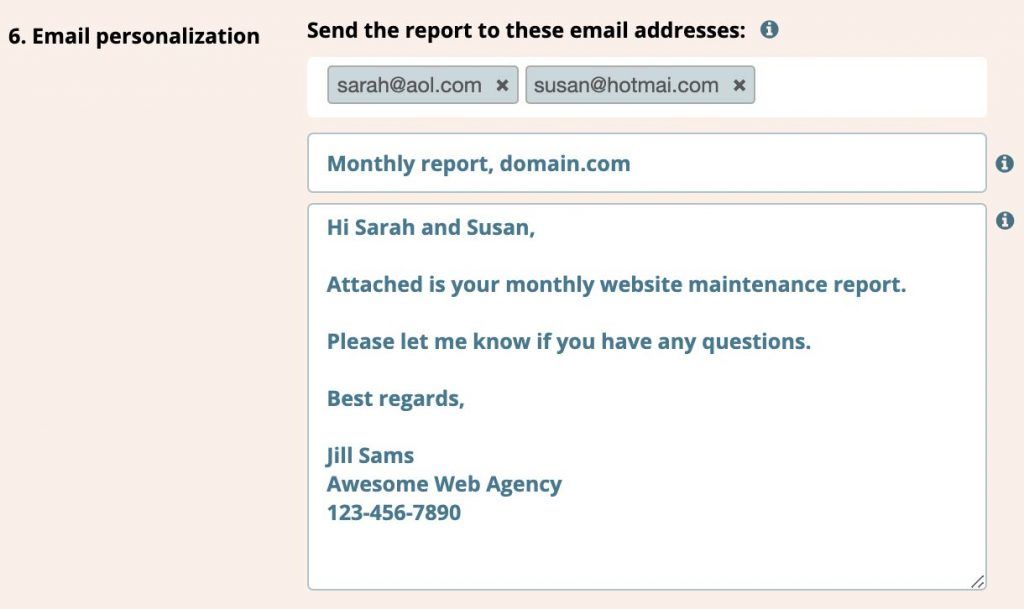 Notification email preview
Here's a preview of a personalized report notification email in Gmail.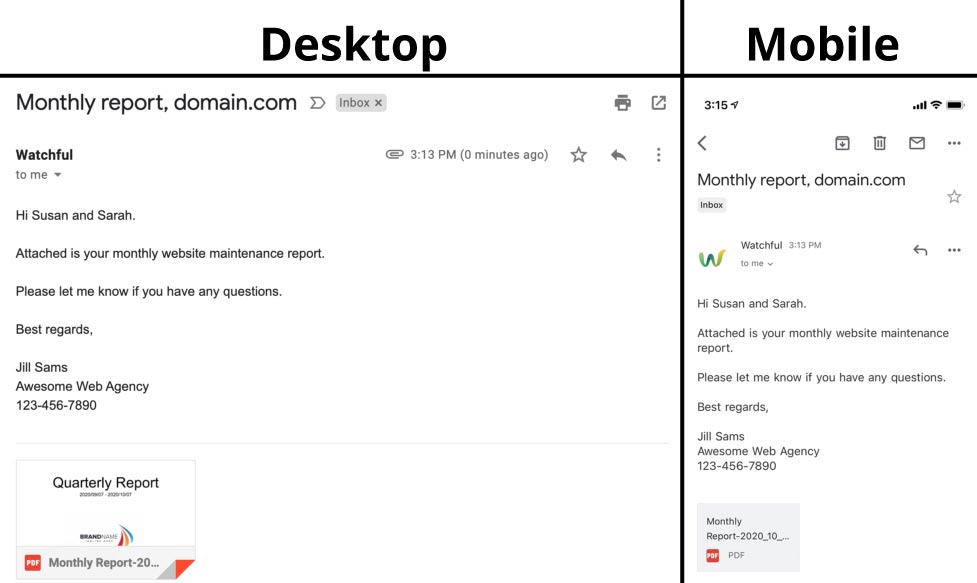 Full details on creating and personalizing reports with Watchful's website report builder are available in our Knowledge Base.
Over to you
We'd love to hear more about how you are using reports in your business. Pop a note in the comments below if you have ant tips or best-practice advice.