Send XCloner Backups to Dropbox, Amazon, etc. with Watchful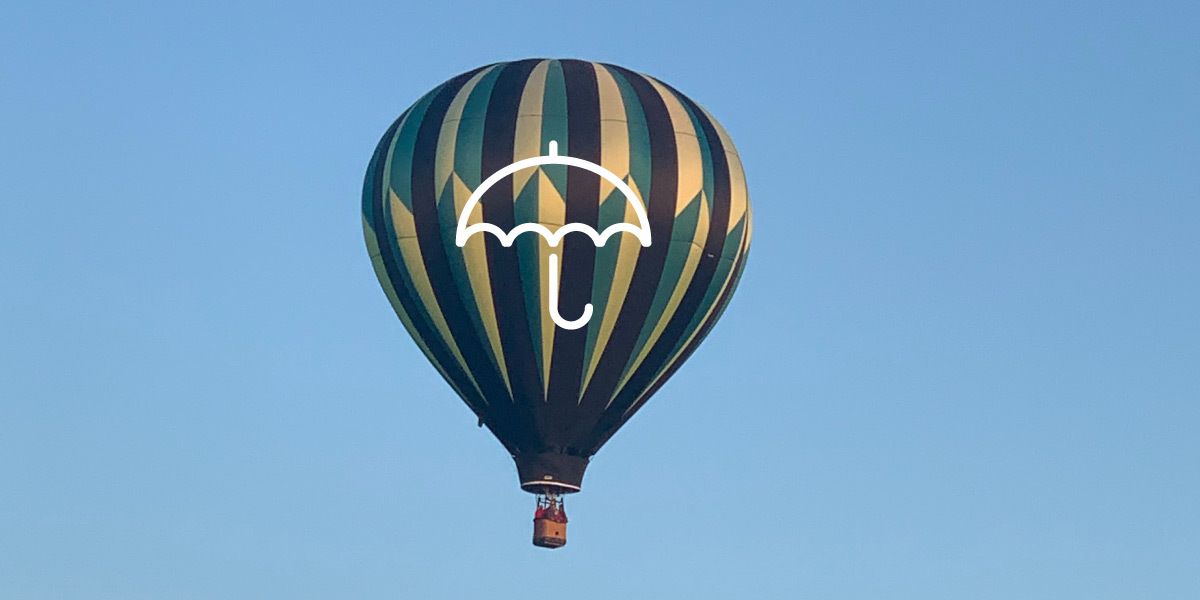 Here at Watchful, we love both Joomla and WordPress and we know that lots of you do too. Many Watchful users have sites on both platforms.
In Joomla, backups are relatively easy because everyone relies on Akeeba Backup. We help Joomla users manage over 40,000 sites and Akeeba Backup is one of the 3 most popular extensions.
However, in WordPress, the situation is much different. There are many different back-up plugins. We support Akeeba for WordPress, and recently added All-in-One Migration too.
This week, we've launched improved support for the XCloner plugin. One of the big advantages of XCloner is that it is fully-featured and 100% free to use.
In your Watchful dashboard, you can now choose Akeeba Pro, All-inOne WP Migration, or XCloner for your WordPress backups.

XCloner allows you to send your WordPress backups to remote storage locations including FTP, SFTP, DropBox, Amazon S3, Google Drive, WebDAV, Backblaze, Azure and more.
Before you choose an option in your Watchful dashboard, go to Site Backup and then Remote Storage in your WordPress site.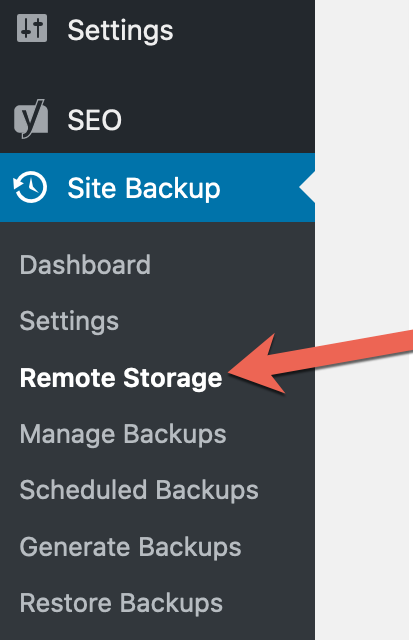 On this next screen, you can configure your remote storage option. In the image below, I've enabled FTP, SFTP, Dropbox and Backblaze. We acquired the XCloner plugin a few weeks ago and are working on improved documentation, but this tutorial on Dropbox backups is a great place to start.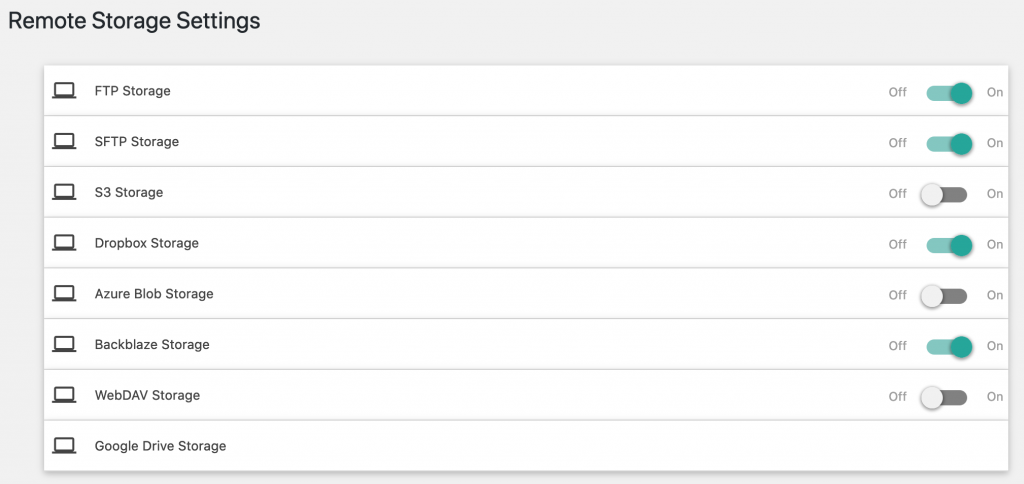 Now when you return to your Watchful dashboard and edit a WordPress site, you'll be able to choose from the enabled remote storage options. These backups can be scheduled daily, weekly, or monthly. This guide has more details on configuring remote backups.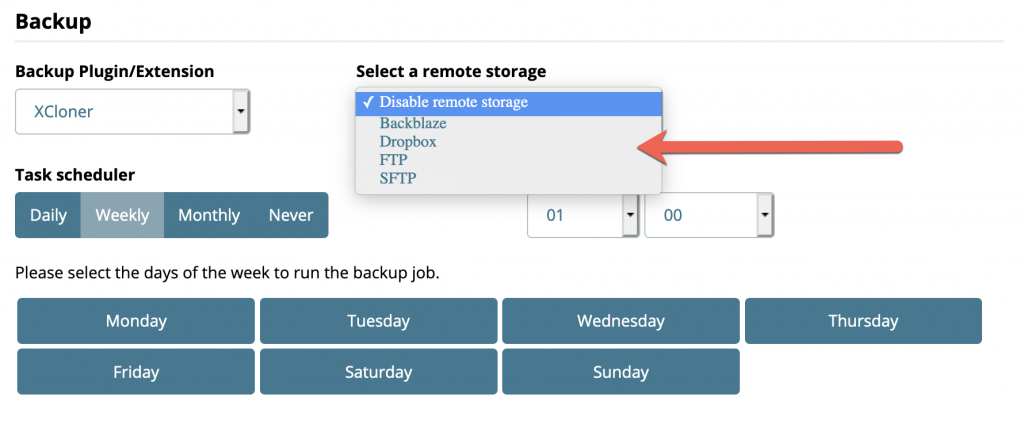 More Backup Features in Watchful
Are there more backup features and improvements that you want to see in Watchful?
Let us know in the comments below or send us an email.
Open your free Watchful account
Watchful is a free website dashboard for digital agencies. Open your free account today and learn how much time you'll save managing your WordPress backups, updates, and security with Watchful.
No credit card is required and there is no long-term commitment.