Episode 12 – Nicola Fleming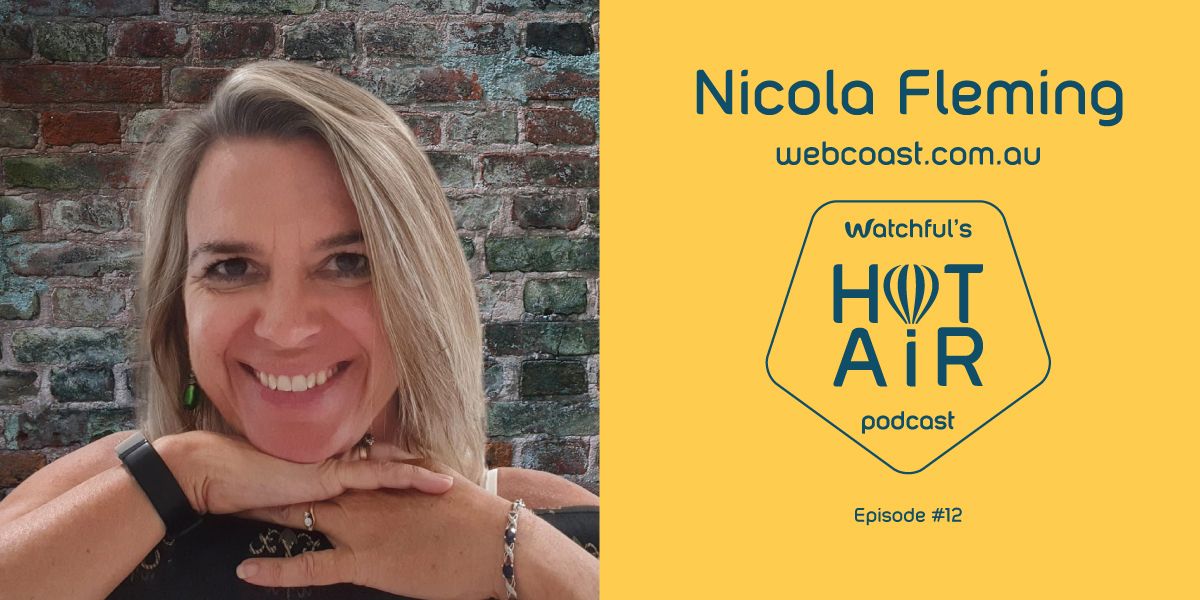 On the Hot Air podcast, we talk with people involved with digital agencies. We discuss business models, strategies, and tools for making your agency successful. And along the way, we hope to have a little fun and make some friends. On this episode of the pod, we're speaking with Nicola Fleming.
Nicola and I got to talking over email about her growing business, our shared involvement in the sport of rugby, and the winding paths of our careers.
Nicola runs a one-person agency called WebCoast in Australia. We originally started talking with her with about upgrading her Watchful account. We were curious about how she successfully manages a large number of clients, across Joomla and WordPress. It turns out her success is based on having a very clear knowledge of her target audience; in which she's developed processes for building and maintaining their sites.
Subscribe: Google Podcasts | Spotify | Pandora | Stitcher | TuneIn | RSS
Show Notes
There are no notes for this show.