Episode 3 – Donata Kalnenaite & Hans Skillrud at Termageddon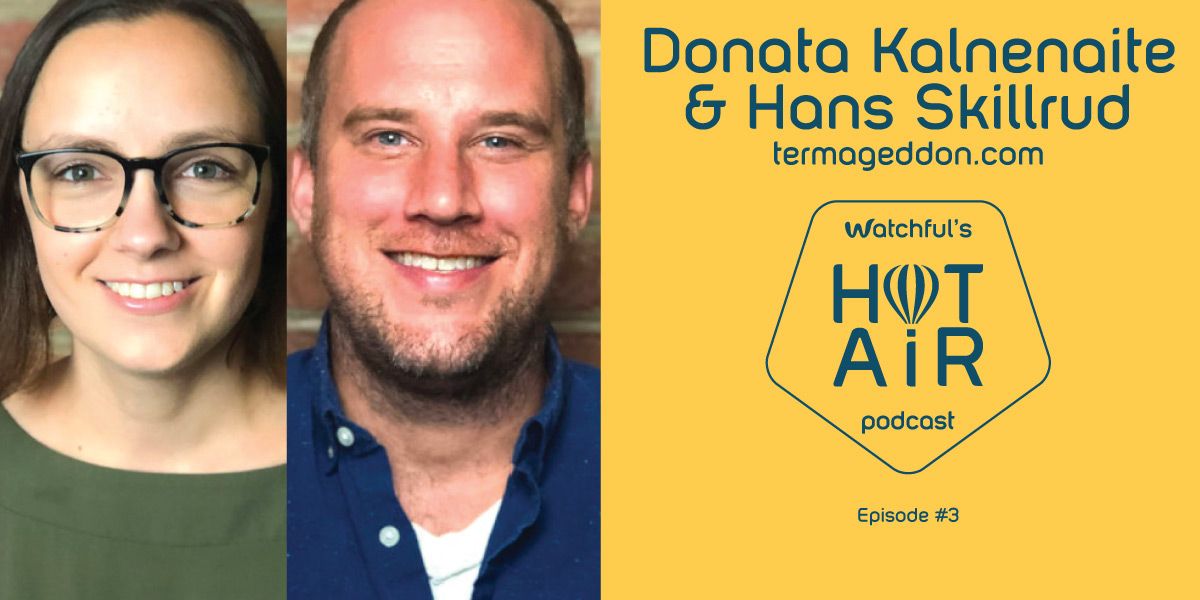 On today's Watchful podcast we're speaking with Donata Kalnenaite and Hans Skillrud. Hans ran and then sold a web agency in Chicago. We talk about how he built and prepared his agency for a successful exit. Then we talk about what came after the sale: teaming up with Donata to launch a privacy-focused service called Termageddeon which helps agency owners and their clients stay on top of new online privacy laws.
Subscribe: Google Podcasts | Spotify | Pandora | Stitcher | TuneIn | RSS
Show Notes
If you want to reach out to Termageddon check out their website or follow them on Facebook & Twitter.
Hans also has an active personal Twitter account — @DeepSpaceHans — so give him a follow!