Episode 11 – Jamie Schmid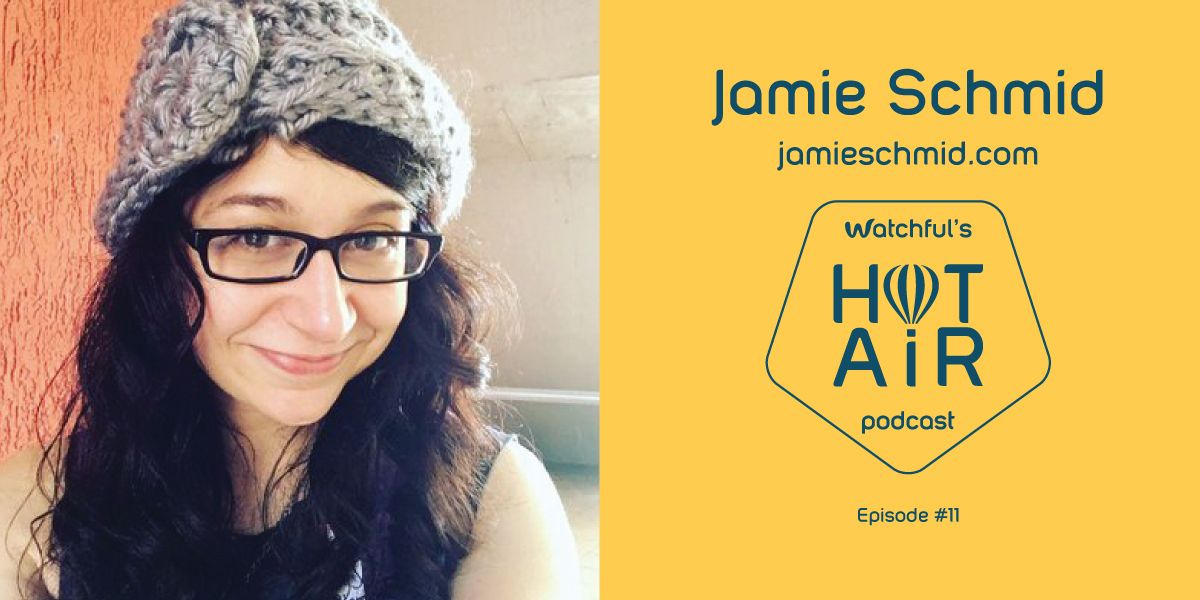 On the Hot Air podcast, we talk with people involved with digital agencies. We discuss business models, strategies, and tools for making your agency successful. And along the way, we hope to have a little fun and make some friends. On this episode of the pod, we're speaking with Jamie Schmid, a WordPress developer and consultant who lives in Portland.
We didn't know this until we started preparing for this episode, but apparently Vic was the first person that Jamie met face-to-face when she started transitioning into the world of web development.
Jamie works in Information Architecture and content strategy with WordPress. She really cares about what editors see when they write content with WordPress. She has informed and detailed opinions about the usefulness of Gutenberg and page builders.
Subscribe: Google Podcasts | Spotify | Pandora | Stitcher | TuneIn | RSS