Episode 18 – Teresa Smith and Jennifer Marriott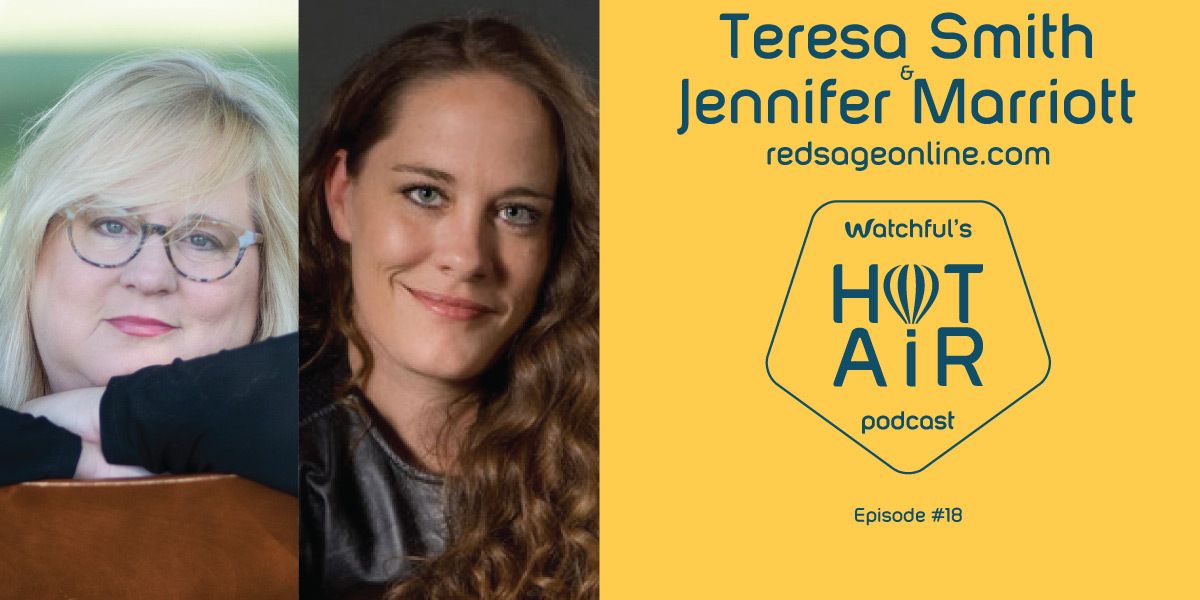 On the Hot Air podcast, we talk with people involved with digital agencies. We discuss business models, strategies, and tools for making your agency successful. And along the way, we hope to have a little fun and make some friends. In this episode, we're talking with Teresa Smith and Jennifer Marriott from Red Sage Communications.
Red Sage is a successful female-owned digital agency with two locations in Alabama in the American southeast. They pay good salaries and take care of their staff with excellent benefits. And they've been growing, even during the pandemic. We talk with them about how they've managed to grow during bumpy times. They credit their deep roots in the local community and also their use of modern tools, including time-tracking. They tell us how Red Sage uses Watchful to manage a network of over 200 client sites.
Subscribe: Google Podcasts | Spotify | Pandora | Stitcher | TuneIn | RSS