Episode 5 – Sander Potjer and Martijn Boomsma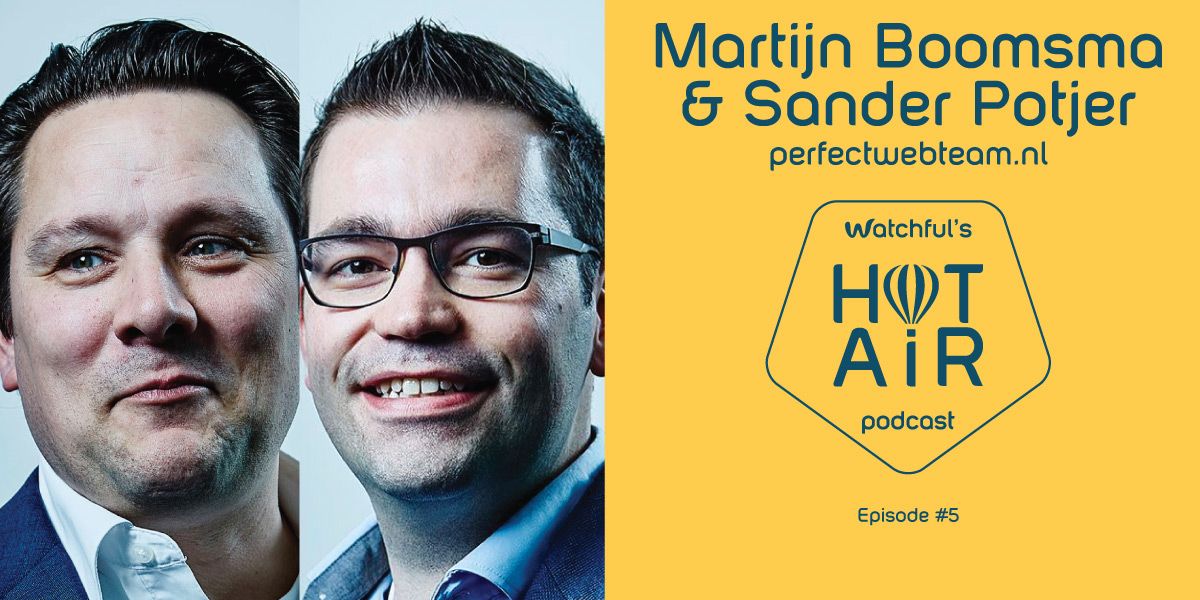 On the Hot Air podcast, we talk with people involved with digital agencies. We discuss business models, strategies, and tools for making your agency successful. And along the way, we hope to have a little fun and make some friends. On this episode of the pod, we're speaking with Sander Potjer and Martijn Boomsma.
Sander and Martijn run a development-focused agency in the Netherlands called PerfectWebTeam.com. They've built some of the most high-profile Joomla sites in Europe.
In the first 10 minutes of the episode, we talk about the popularity of open source in the Netherlands and the kind of work that the Perfect Web Team does.
After that, we dive into the details of how Sander and Martijn organize all their projects. They run EVERYTHING through Github including all code projects, plus all client communication. We also talk about performance optimization and how big projects often start with a speed goal in mind and then build their feature set to meet that goal.
Subscribe: Google Podcasts | Spotify | Pandora | Stitcher | TuneIn | RSS