Episode 8 – Parth Lawate at Tekdi Technologies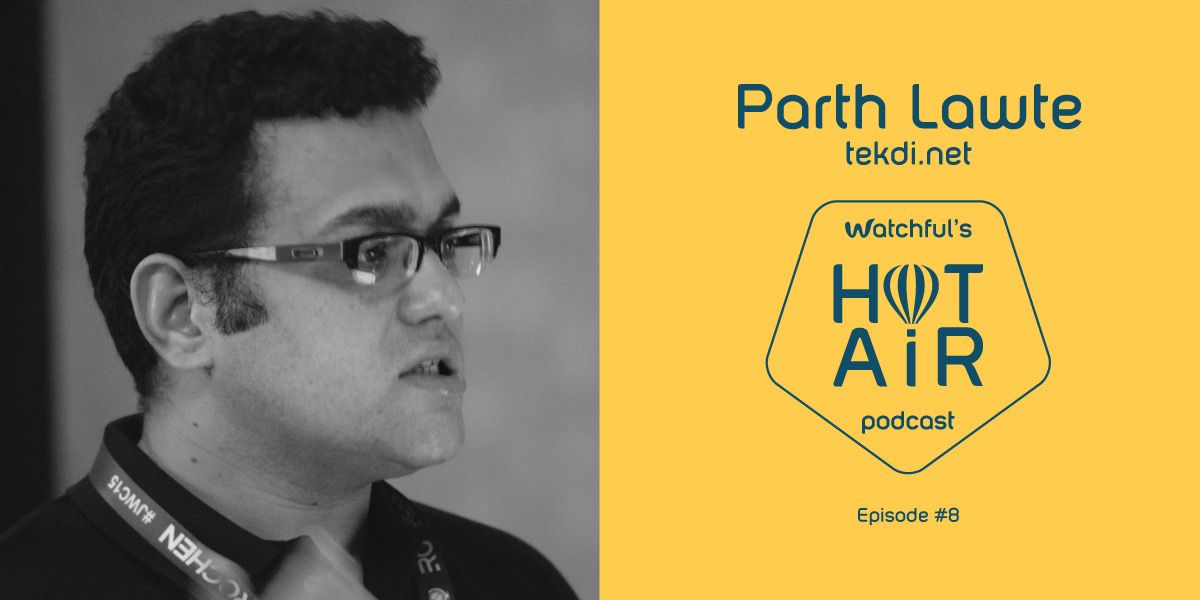 On the Hot Air podcast, we talk with people involved with digital agencies. We discuss business models, strategies, and tools for making your agency successful. And along the way, we hope to have a little fun and make some friends. On this episode of the pod, we're speaking with Parth Lawate.
Parth has a fascinating story. He now runs Tedki, an agency of 70 people, from Pune, India. Parth started 15 years ago doing basic web development. His agency has grown steadily and they are now building some of the largest websites and apps in India. This includes Uidai.gov.in which is the national identity card system for India, and Community.ekstep.in which is nationwide eLearning platform. They also run TechJoomla.com which sells Joomla extensions.
Parth tells us about his company's focus on values: in particular, working on socially-helpful projects and contributing to open source.
Subscribe: Google Podcasts | Spotify | Pandora | Stitcher | TuneIn | RSS