Episode 9 – Ovi Liuta at XCloner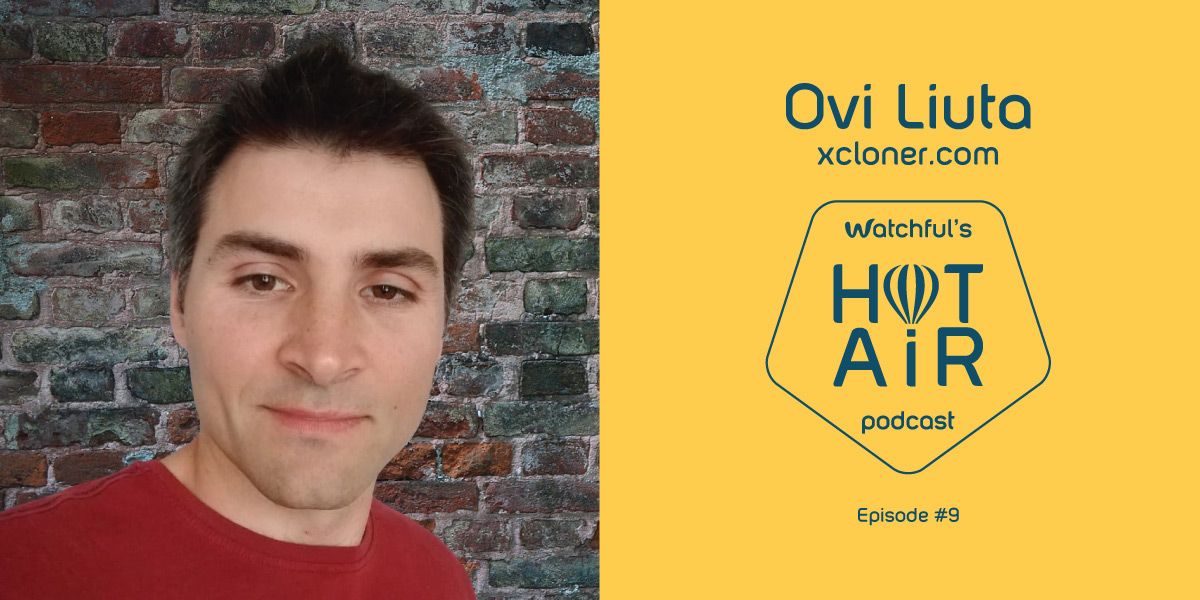 On the Hot Air podcast, we talk with people involved with digital agencies. We discuss business models, strategies, and tools for making your agency successful. And along the way, we hope to have a little fun and make some friends. On this episode of the pod, we're speaking with Ovi Liuta.
For the first time on the podcast, we're talking with one of our colleagues! Ovi joined our team this month when Watchful acquired the XCloner plugin.
Ovi lives in Cluj, Romania and has been the lead developer of XCloner for over a decade. He has built a great plugin, with over 40,000 active users.
We talk with Ovi about his journey over the last decade, and his eventual decision to partner with Watchful. Ovi discusses about the ups-and-downs of being a solo entrepreneur. We also chat about the unique problems faced witth backup software, and the challenges of building a business around plugins.
Subscribe: Google Podcasts | Spotify | Pandora | Stitcher | TuneIn | RSS