Watchful's 7th Anniversary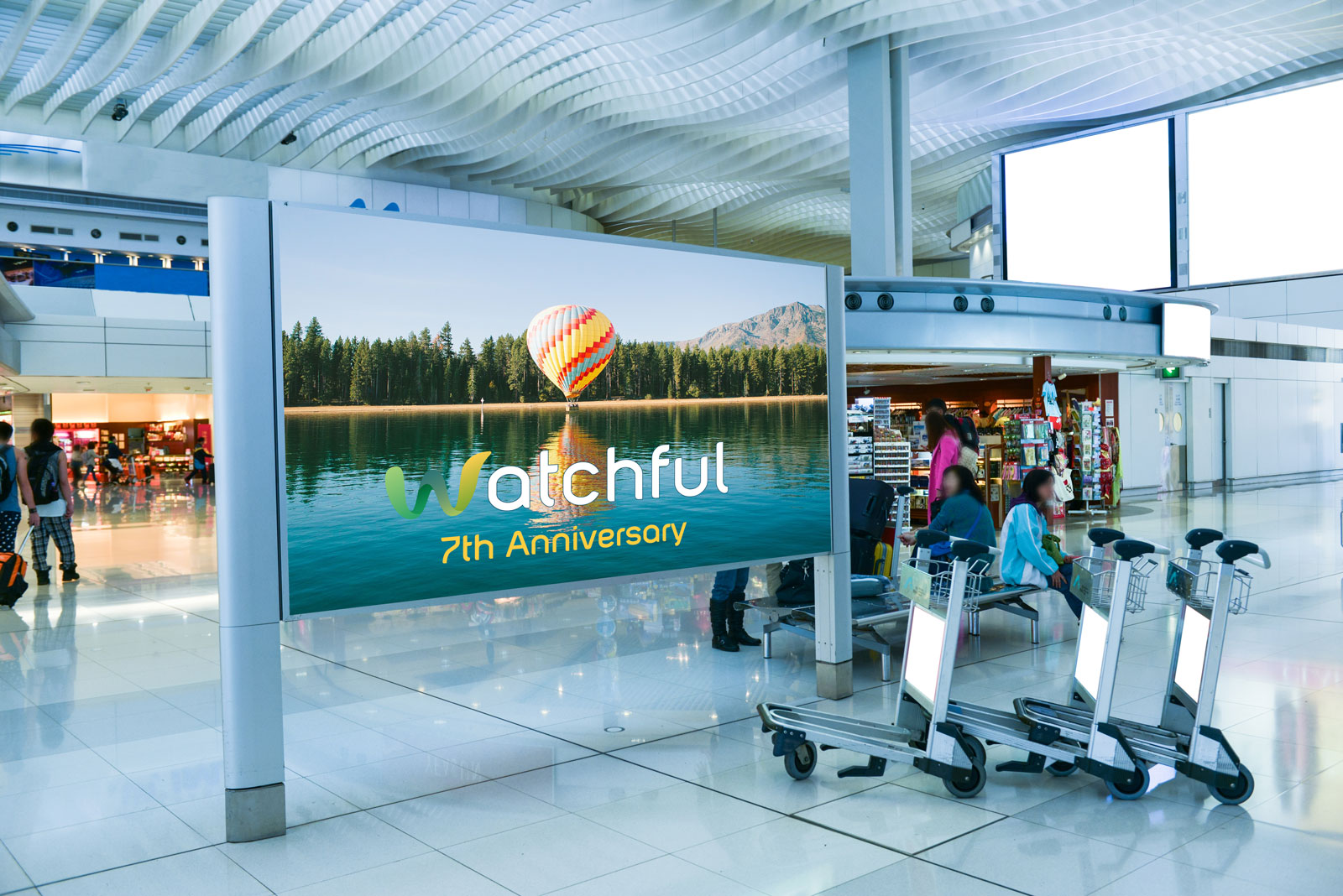 When you're building a company, nothing comes quickly or easily. This week, we celebrate Watchful's 7th anniversary.
Watchful was built on top of an existing extension called jMonitoring that dates back to 2009, so this project has been going for a decade now.
I'm deeply grateful to all our customers and team members. Watchful's growth has not come quickly or easily, but we're here and we're growing.
Let me give you a quick recap of Watchful's first seven years and where we're going next.
How Watchful got here
I've been deeply involved in Joomla (and Mambo) since 2003. My first successful business in Joomla was Anything-Digital, where we managed popular extensions including sh404SEF and JCal Pro. Here's a photo of me with Yannick from sh404SEF back at JoomlaDay New York in 2011.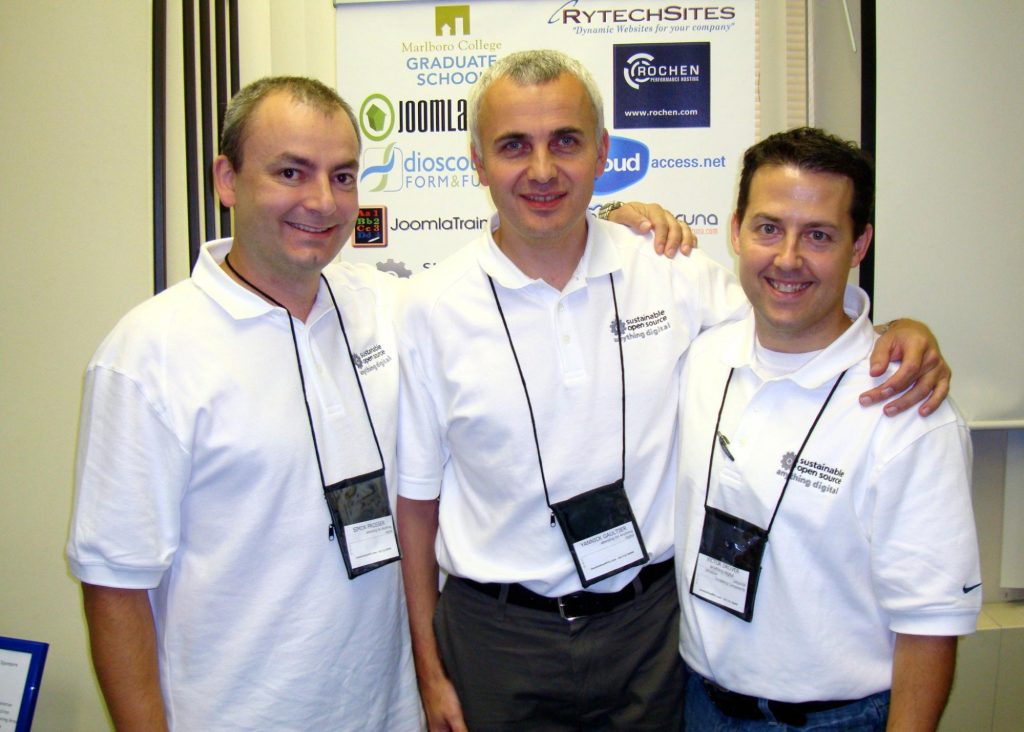 When we started Watchful, we used the lessons learned from the JMonitoring tool and applied them to a hosted service. We sponsored our first event at JoomlaDay Switzerland in 2012. Here's a picture our very first conference booth: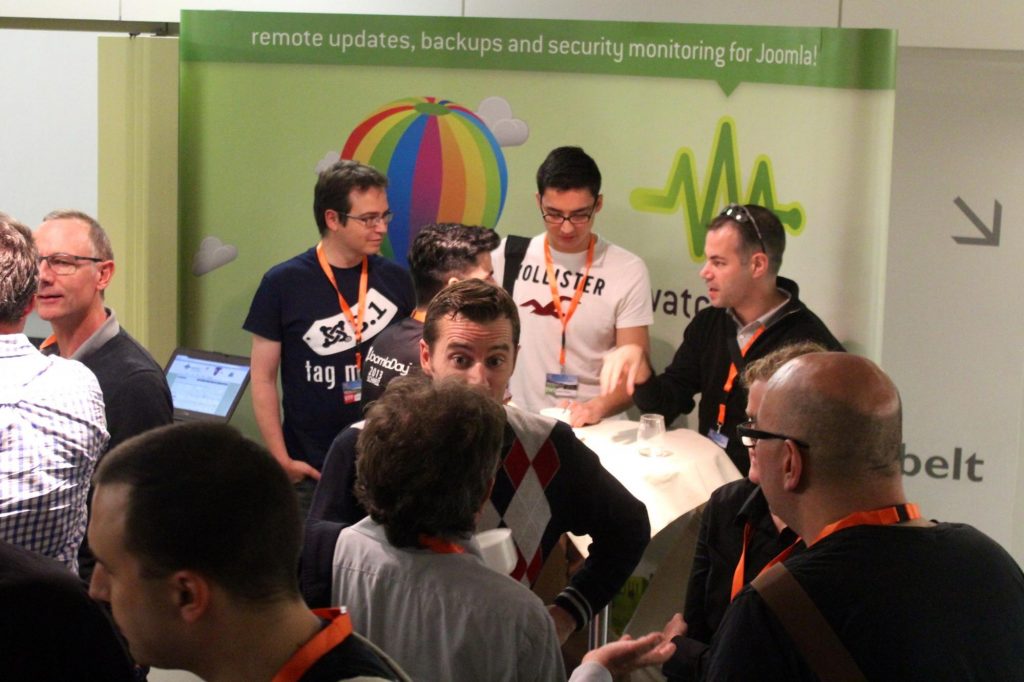 This next photo shows me delivering sustenance to the bug squash session at the J and Beyond conference in the Netherlands. Francesco Abeni is standing in the back-right corner. He was working on Watchful at this time. He left Watchful for a few years and came back in 2018 as CTO.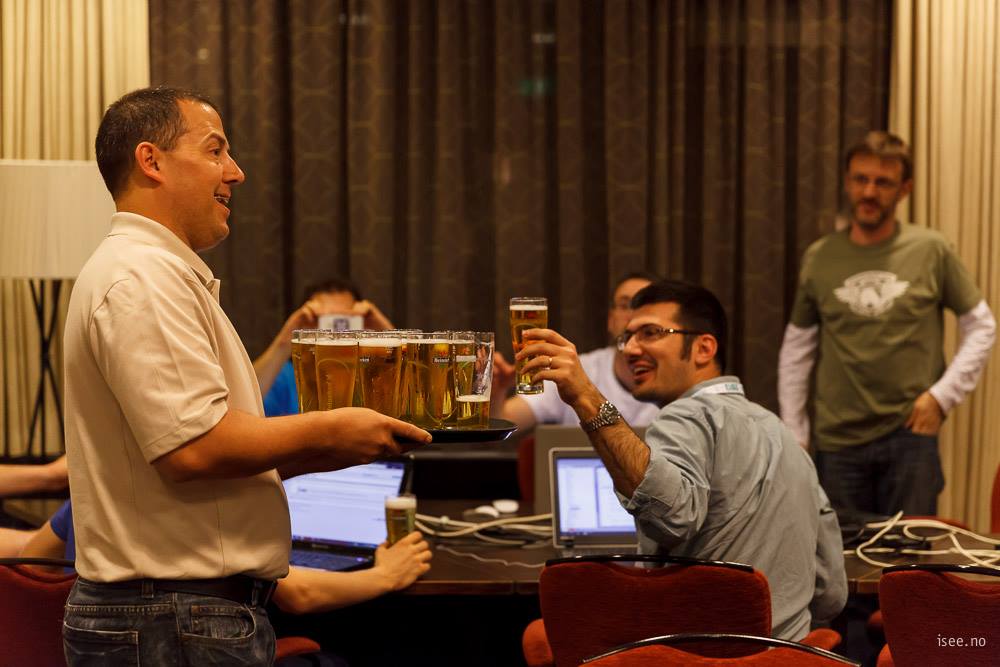 When we launched, Watchful only supported Joomla 2.5 and did not have support for backup management. Here's our first dashboard design. I hope you'll agree we've made a lot of improvements since then!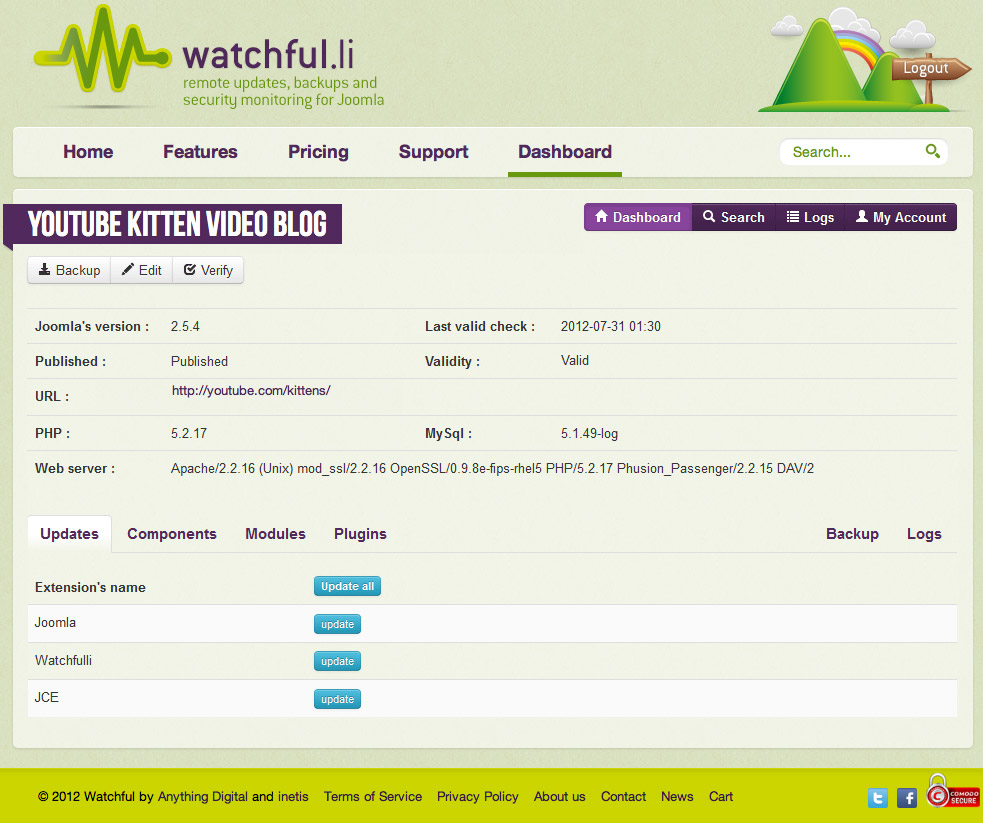 There have been a lot of challenges over the last seven years, but many successes too. I have really fond memories of Joomla's JandBeyond conferences. I'd love to give a shout out to John and Linda Coonen who ran CMSExpo, a hugely influential conference.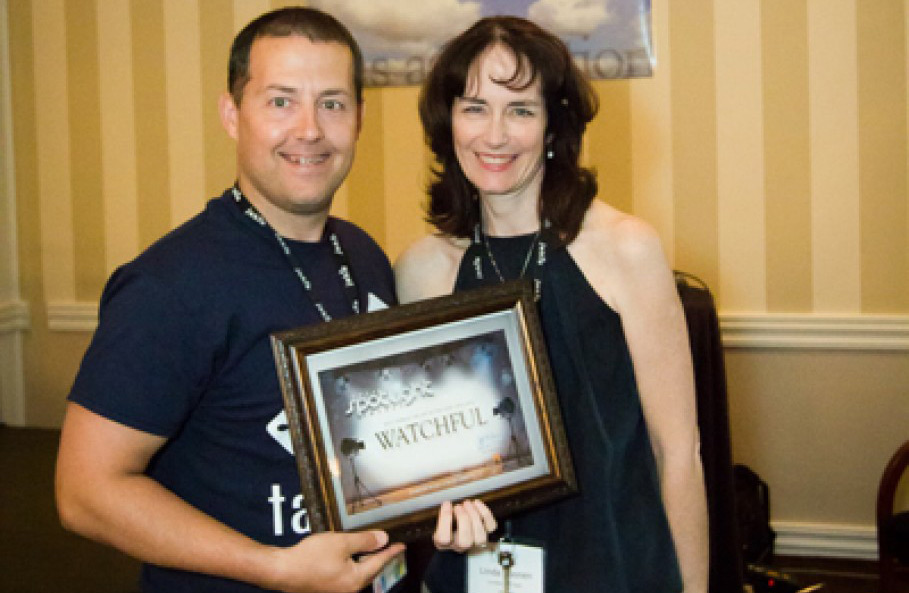 We won the best Joomla app award in 2013, but beyond that, it really introduced me to many people outside of Joomla and helped me see opportunities in the WordPress world. Later that same year I attended the Joomla World Conference in Boston and met the founder of WordPress, Matt Mullenweg. We added WordPress to Watchful in 2017.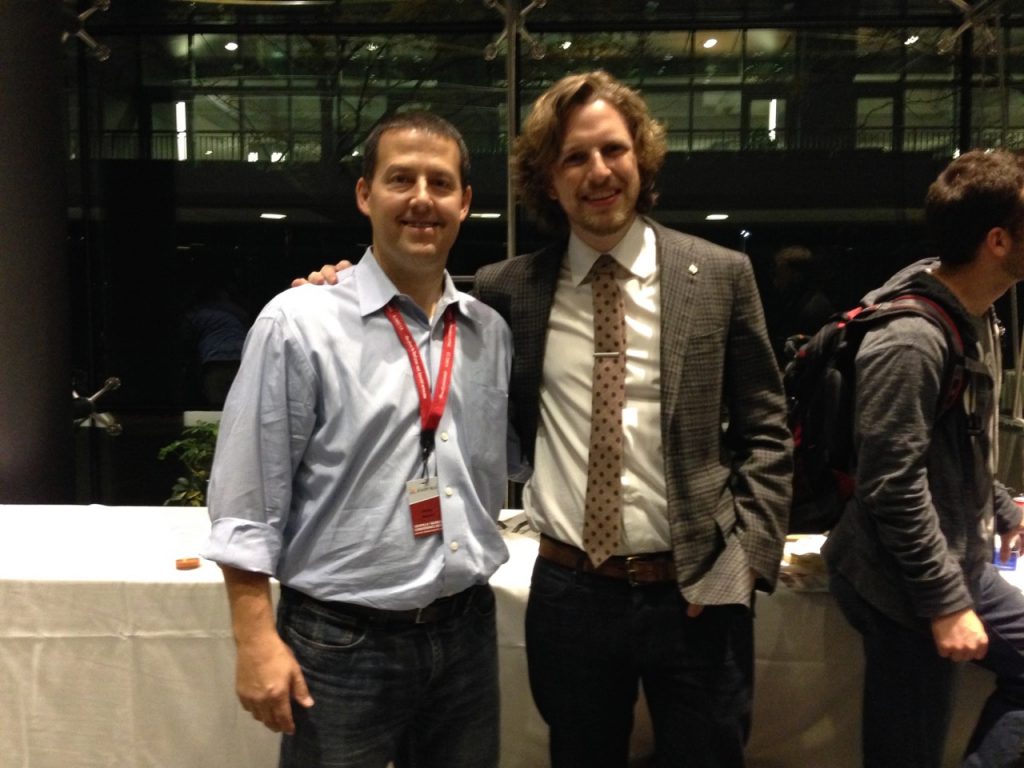 We've been adding features regularly:
2013: Updates for commercial Joomla extensions.
2014: Google Analytics support, uptime monitoring and a RESTful API.
2015: Single Sign on for Joomla sites, plus our Joomla best-practice and security audit tool. We also re-wrote the Watchful dashboard using AngularJS.
2016: Yubikey support, Site audits and SEO analysis.
2017: WordPress support.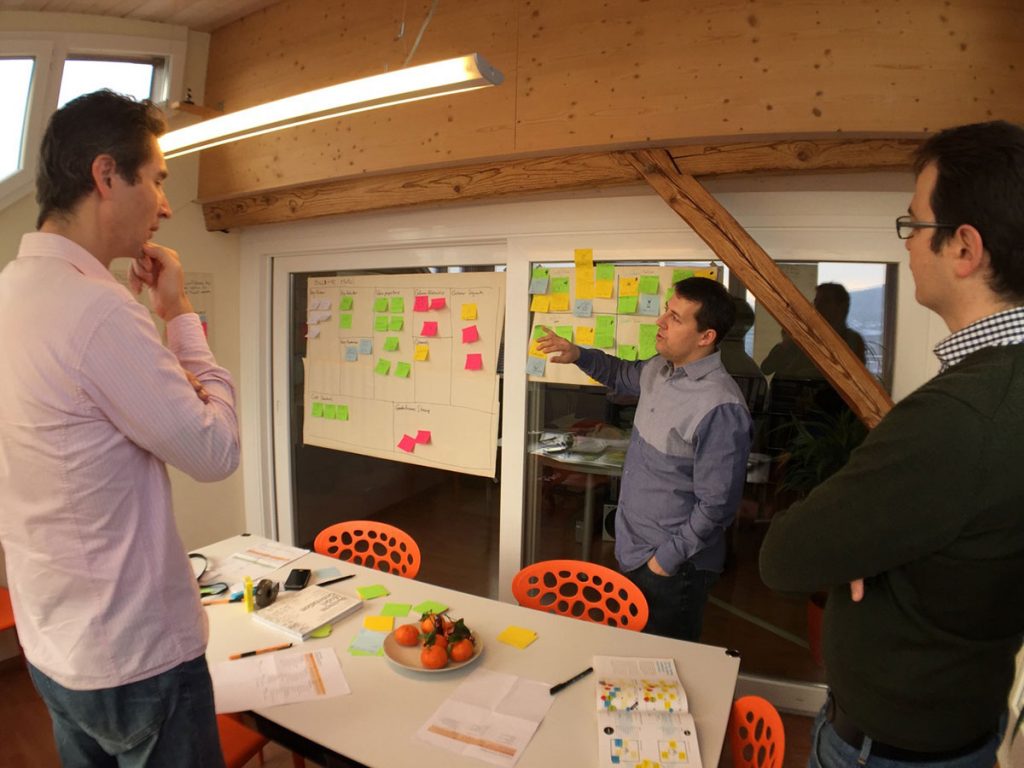 In terms of challenges, 2018 was the toughest year so far. I ended up buying out my original partners in Watchful and had to re-build the team. This led to Francesco's return as CTO, and I'm delighted to see the new features he's working on alongside our team: Cory Webb (developer), Valentin Barbu (customer support; quality & testing), Matthew Philogene (system admin). The photo below shows us at our Watchful retreat in London earlier this year.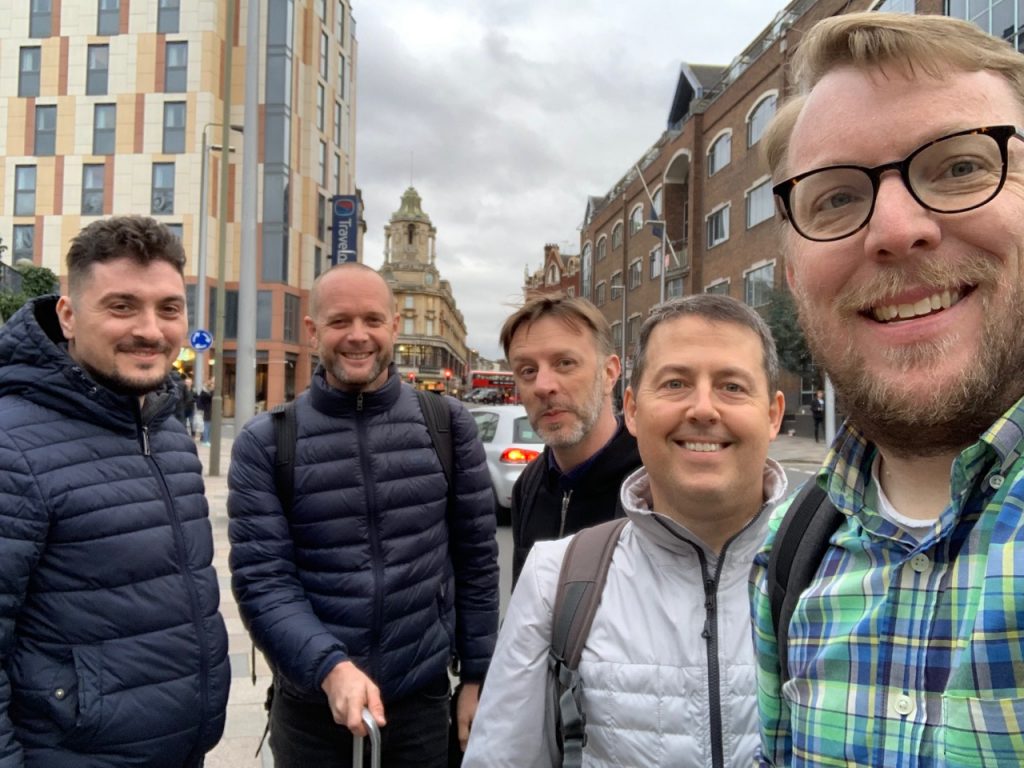 Where Watchful is going next
Our main aim for 2019 is to achieve feature parity between Joomla and WordPress.
This means providing updates for commercial WordPress plugins and support for more WordPress backup plugins. Commercial plugin support is already available in Beta and we are about to launch support for a second backup plugin (in addition to Akeeba Backup). And WordPress improvements are building on a strong foundation with the Watchful client recently re-written.
We've also expanded our leadership team: Steve Burge (the CEO of Joomlashack, PublishPress and OSTraining) has joined us as Director of Growth. Steve's team created the billing platform we use here at Watchful, and we've used his WordPress plugins to develop our new features. He has years of experience with Watchful and the problems we're trying to solve.
Long-term, our goal is to continue to make it easier for you to perform site maintenance as well as document the value of that work to your clients.
Thank you so much for using Watchful. If you have any suggestions for new Watchful features, or any feedback on what we do, please leave a comment below, or send us an email.
Watchful history
If you're interested in an overview of Watchful's history, check out our Company page.
For a technical history, our anniversary/birthday posts are best: 1st birthday | 3rd birthday | 7th birthday | 8th birthday | 2020 year-in-review.
Open your free Watchful account
Watchful is a free website dashboard for digital agencies. Open your free account today and learn how much time you'll save managing your WordPress backups, updates, and security with Watchful.
No credit card is required and there is no long-term commitment.