Phase 2 of Watchful report improvements: Send scheduled emails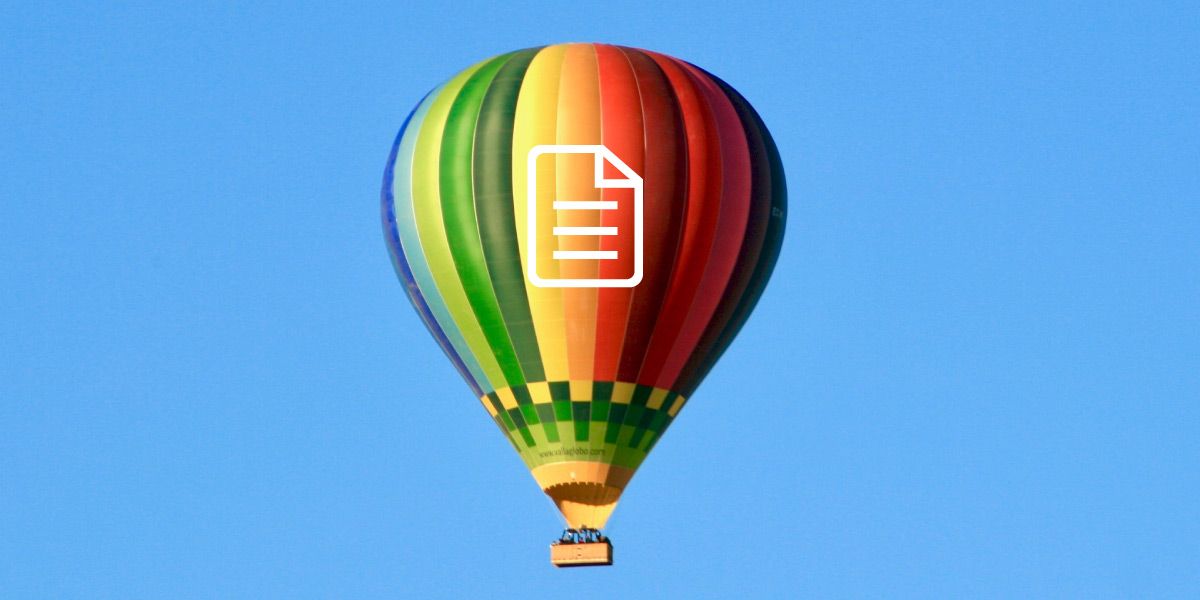 We're rolling out new features every week for Watchful users. These new features include better notifications, support for more extension updates, backup improvements, and more.
However, whenever we talk with you, one word keeps getting repeated: "reports". You want better reporting options and the ability to automatically send them by email. Many of you run web design agencies, and reports are a key way of showing value to your customers.
More report improvements
Earlier this month, we released a significant update to reports. This week, you'll see another set of new features in your Watchful dashboard.
You can now send scheduled emails and reports to yourself. Let's see how that works.
Go to the Reports link in your Watchful dashboard.
Click the New Report button.
Under Choose a filter, you can select a single site, or all the sites with a particular tag.
Choose Schedule.

Next, you can choose when these reports will be sent. Your options are Weekly, Monthly, and Quarterly. In the example below, my report will be sent at 9am every Wednesday.

The third setting allows you to select the information in the email: Google Analytics, Uptime, and Logs.
Click Save report profile.

Watchful will now ask you to give the report a name.
Click Save.

Now you can test the new report profile. Click on the name of the report and you'll have three options:
Update report profile: Use this to change settings in the report.
Send test email: This will send a test copy of the report to you.
Download PDF: You'll see a file downloaded through your browser.

This image shows what your reports look like when they arrive in your inbox: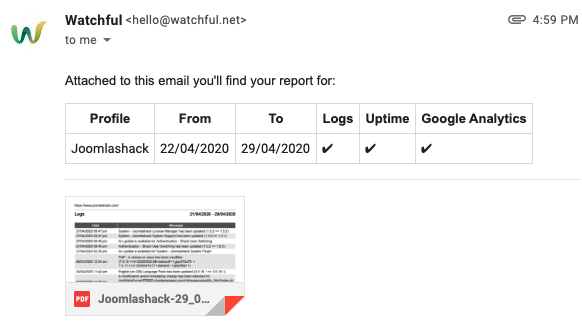 What's coming next for Watchful reports?
Our plan is to improve reports in at least four phases, and we've completed the first two phases:
You can save reports.
You will be able to schedule reports and email them to yourself.
You will be able to schedule reports and email them to clients.
You will have options to customize the report content in more flexible and granular ways. You'll also be able to add your own logo and cover page.
So when Phase 4 is complete, you'll have a 100% white-labelled reports feature. These reports can contain traffic data, website logs and and uptime reports.