Join us virtually for a live Watchful demo at Joomla User Group London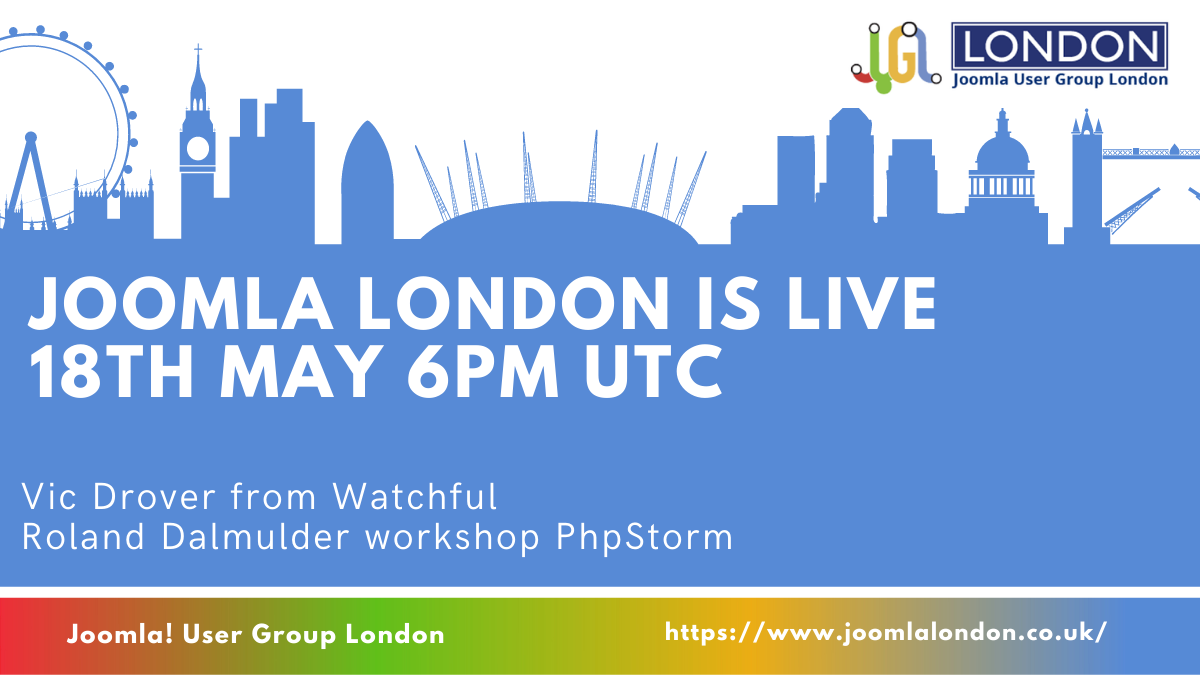 On Tuesday, May 18 we'll be attending the online Joomla User Group London meeting at 6PM UTC and giving a live Watchful demo.
In the demo we'll review the basics of our website management platform and then highlight recent developments such as the Account Dashboard, stale backup detection and automatic updates.
The full agenda for the meeting is listed below.
A casual atmosphere
If you've never attended a Joomla User Group meeting, this is a great opportunity to get your feet wet. Like most Joomla meetups, JUG London is fun, informal and informative.
You can check out this video replay of a recent Ask Me Anything session to get a feel for the vibe at a typical Joomla meetup.
The event is free but you must register in advance to attend. We hope to see you there!
Watchful demo at JUG London Agenda
Here is the agenda for JUG London.
17:45 – 18:00 Social and catchup. If new, then say hi and introduce yourself.
18:00 – 18:05 Welcome
18:05 – 18:45 Vic Drover: will walk through using the Watchful dashboard with Joomla sites
18:45 – 19:00 Questions
19:00 – 19:15 New, updates and other rambling
19:15 – 19:45 Roland Dalmunder of https://rolandd.com/ software development, will present a workshop on PHPStorm IDE and using it with Joomla
19:45 – 20:00 Evening Round-up
20:00 until chucking out time: Social and catchup