How many sites are updating to the latest version of Joomla?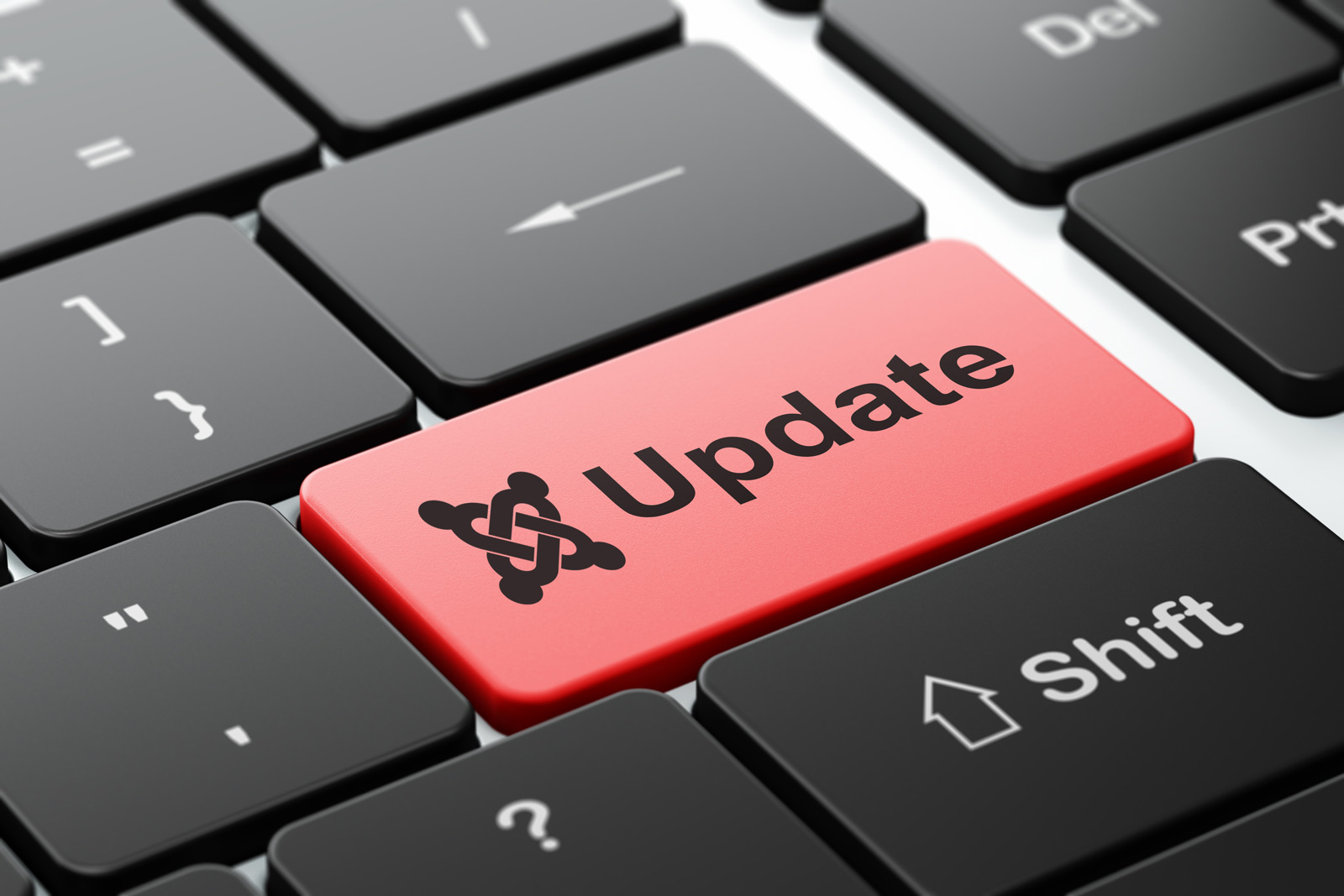 Updating to the latest version of Joomla is perhaps the single most important way to keep your website safe. The latest supported versions of Joomla are the 3.10.x series and the 4.0.x series. All Joomla users should be running one of these two major versions.
In August of 2021, Joomla 3.10.0 and Joomla 4.0 were released. We compiled the version used by all Joomla the sites here at Watchful to see how they have been changing in the 5 months since those releases. Here are the results of the analysis.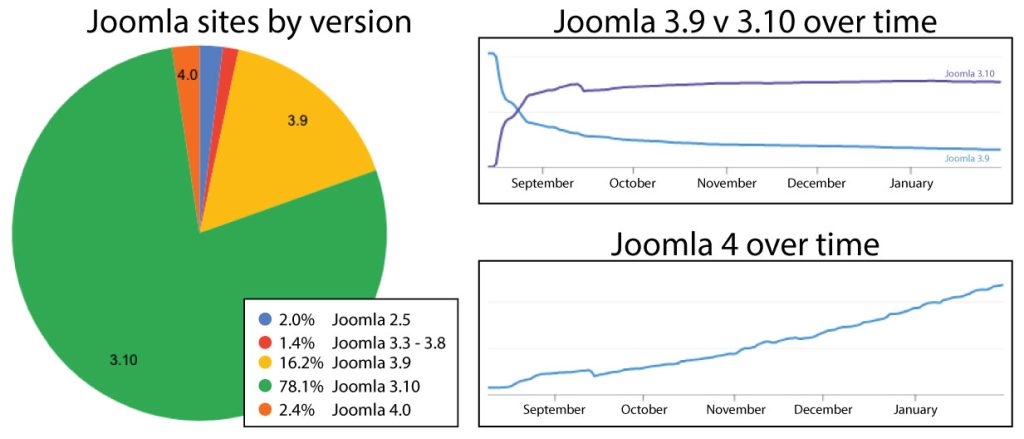 How many Joomla sites are updating to Joomla 3.10?
At Watchful, 78.1% of Joomla sites are running on version 3.10.0. As shown above, the number of sites on this version increased rapidly in the first few weeks of it's release and then stabilized.
We also see a large drop in Joomla 3.9 usage that mirrors the increase in Joomla 3.10. Unfortunately, More than 16% of Joomla sites at Watchful are still running version 3.9 and another 1.4% are running an older version in the 3.x series.
Sites running Joomla 3.9 and earlier are at an increased risk of attack and/or intrusion: they should be updated as soon as possible. If you are managing many sites, Watchful offers a number of bulk update tools to make this fast, easy and safe.
What about Joomla 4.0?
In the first few weeks after Joomla 4 launched, very few sites were using it in Watchful. This is not surprising as very few extensions were supporting Joomla 4 at that time.
However, we have seen a steady rise in the number of Joomla 4 sites since October. Anecdotally, this corresponds to many Joomla developers releasing compatible versions of their extensions.
As a result, Joomla 4 usage is increasing at a rate of 0.5% per month at Watchful. It now represents 2% of the total Joomla sites in the platform.
Is Joomla usage increasing market share overall?
Since October, we've seen a 2% drop in Joomla usage at Watchful. This follows a trend we've been following for a few years. Since November 2020, Joomla usage has dropped a staggering 10%!
The popularity of closed-source systems like Wix and Squarespace undoubtedly contribute to this trend. But we have also detected a rise in WordPress usage at Watchful that closely parallels the drop in Joomla. It is clear that a significant portion of this change is Joomla sites migrating to WordPress.
Are you updating to the latest version of Joomla?
We'd love to hear about your update experience with Joomla. For example:
What Joomla version are you running now?
What prevents you from updating to the latest version(s)?
Have you tried migrating to Joomla 4?
Are you considering moving to another CMS?
We'd love to hear your answers to these questions in the comments below.