The Watchful Team Goes to WordCamp US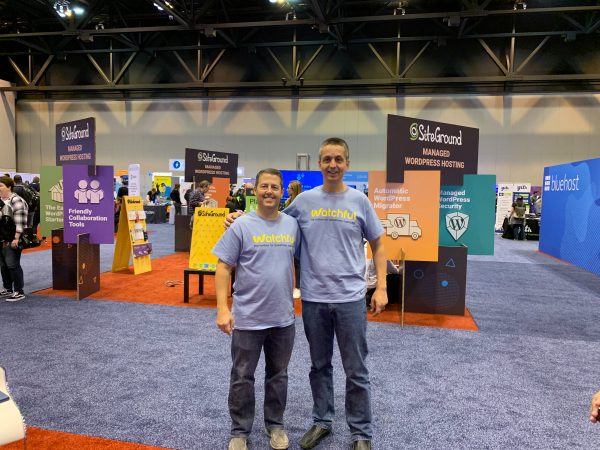 Here at Watchful, we love both Joomla and WordPress. We know that many of you do too. Lots of Watchful users have sites on both platforms.
Our plan for 2019 is to make sure that you have access to the same capabilities, whether you're managing a Joomla or WordPress site.
This required work to improve Watchful's support for WordPress, including support for commercial extensions and more backup options. Our team has been getting more and more involved in the WordPress world, and last week we headed to WordCamp US.
Background on WordCamp US
WordCamp US is the central event on the WordPress calendar.
It isn't the longest running WordPress event. Some events such as WordCamp Miami have been going for over a decade. It isn't the biggest WordPress event. WordCamp Europe is sometimes as much as 50% larger.
Even so, WordCamp US is the cornerstone WordPress event. It is the largest WordPress conference in the US and it hosts annual Matt Mullenweg's "State of the Word" address. Matt has used the State of the Word for several huge announcements.
In 2015, Matt told the community to "Learn Javascript, Deeply" because the future of the web is Javascript.
In 2016, Matt announced that regular releases would stop and everyone would focus on the new Gutenberg editor.
In 2018, Gutenberg was launched at WordCamp US.
WordCamp US 2019 in St Louis
Vic and Steve from the Watchful team were at this year's event which was in St Louis, Missouri. Here we are on the conference floor: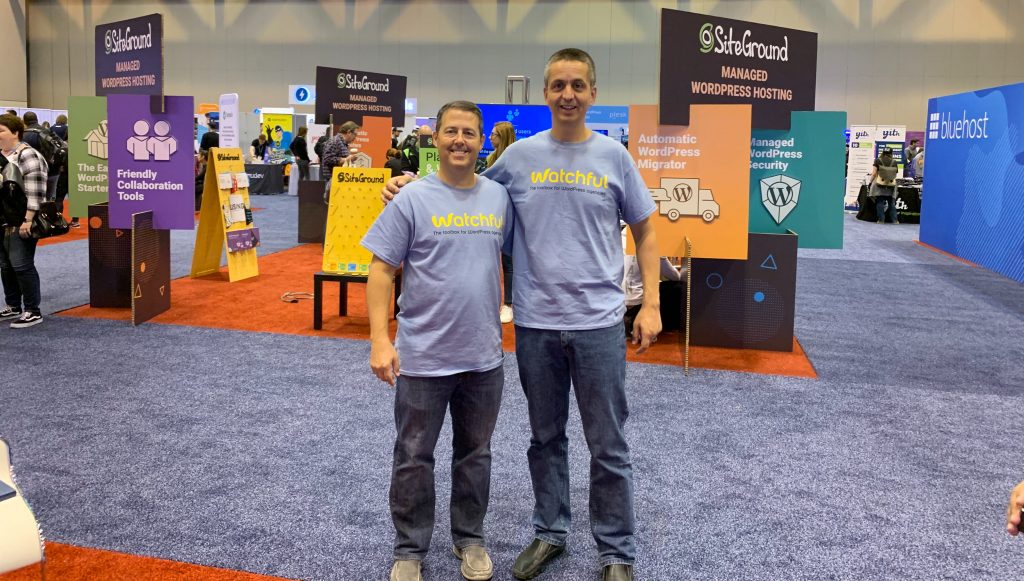 There are normally between 1,600 and 1,800 people at the conference. Almost all of them are in the WordPress industry. This isn't a sales conference, so much as a reunion of friends and business partners. So if you go to a WordCamp US event, don't bring your best suit and a slick sales pitch. This event is mostly about people in jeans and tshirts who are networking and having fun together.
I've been to WordCamp US before and found the best way to meet new people is to get involved in smaller events around the conference. One morning, we went for a run around the famous Gateway Arch in St Louis. Thanks to @zackkatz for this photo: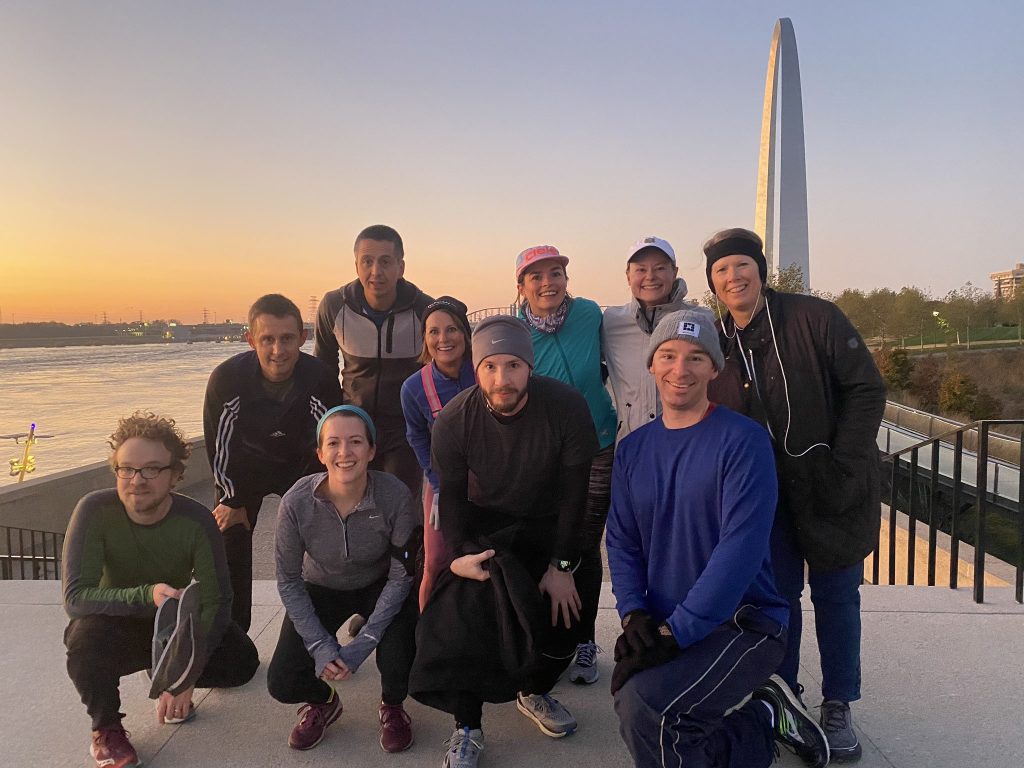 Vic was going to his first WordCamp US and found another way to get involved … food! Here's Vic enjoying the barbecued ribs that are famous in St Louis: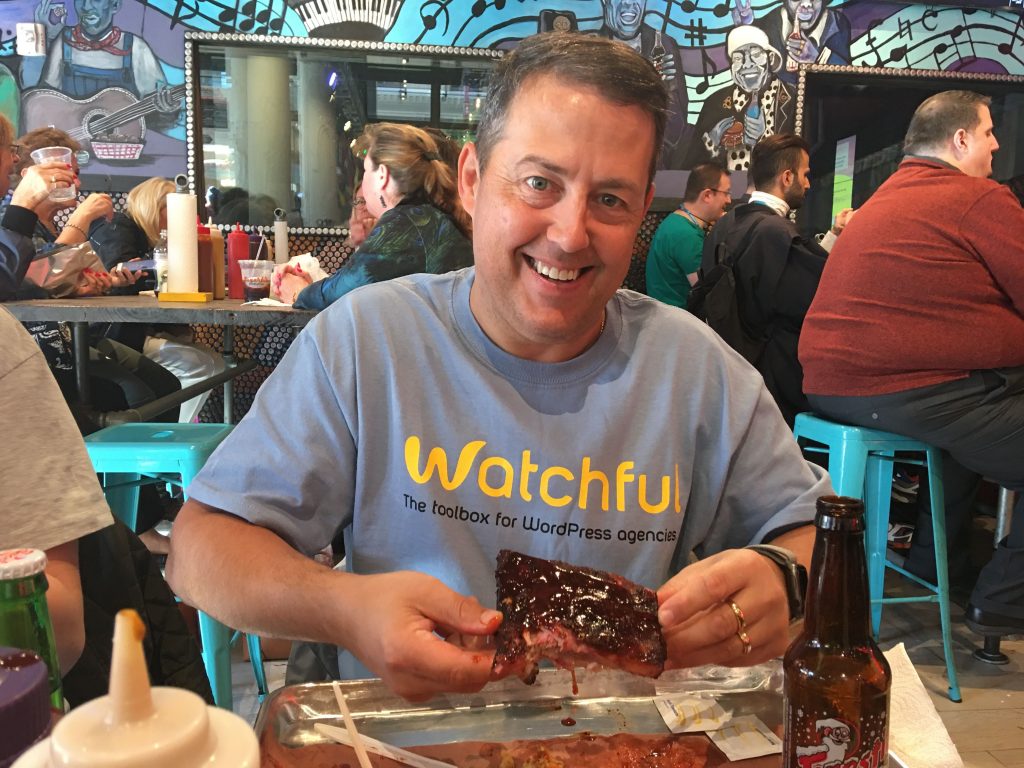 What did our first time attendee think?
Vic was attending his first WordCamp US. I asked for his thoughts, and here are his main observations:
Open Source communities have a lot in common with each other regardless of what niche you're in.
The event made a huge effort to be inclusive and created a very positive environment.
I plan to book my hotel a lot earlier for WordCamp US 2020. Staying at the main event hotel brings a lot of benefits.
I was encouraged to apply for a talk at a local WordCamp event, and I plan on submitting an application. I'm hoping to get involved in organizing WordCamp Milwaukee for 2020.
The State of the Word 2019
In the end, there was no huge announcement from Matt at this year's State of the Word. You can see the whole presentation below, starting at the 34 minute mark.
The WordPress team are still working on Gutenberg and will be for many more years. Gutenberg is the future of WordPress and slowly these new, more flexible features will become the standard throughout the platform.
The next phase involves bringing block-based design to every area of WordPress. So you'll soon see Gutenberg blocks on every part of your WordPress site, not just when you're writing posts.
You can read two detailed summaries of the State of the Word at Post Status and WP Tavern.
Summary
WordCamp US was a valuable event. We made some useful connections and got more deeply involved in the WordPress community.
We're still big Joomla-heads, but we're committed to treating WordPress equally here at Watchful.
WordCamp US was enormously helpful for deepening our connections to the WordPress community, and we'd highly recommend you try and attend a similar event.
There are three huge WordPress events next year. WordCamp US is back in St Louis, WordCamp Europe is in Porto, and the first even WordCamp Asia is in Bangkok. We hope to see you at one of those events!
Open your free Watchful account
Watchful is a free website dashboard for digital agencies. Open your free account today and learn how much time you'll save managing your WordPress backups, updates, and security with Watchful.
No credit card is required and there is no long-term commitment.