Premium updates for WP Fusion now supported at Watchful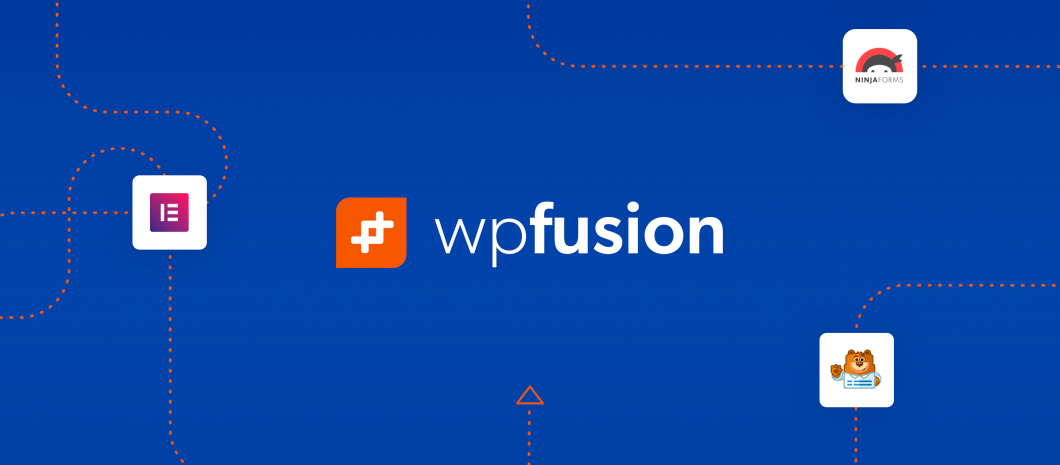 Updates for both free and premium WordPress plugins are part of the core mission at Watchful. Today, we added updates for WP Fusion to our centralized license manager.
The glue between your website & the internet
WP Fusion is a no-code automation tool that connects your website to the services you already use. It is especially useful for marketing automation software and CRMs.
For example, a customer on your WordPress website may purchases an online learning course. With WP Fusion you can automatically add a tag to that customer in your CRM. You can then synchronize that information to another WordPress site to keep user details consistent across all three platforms.
The possibilities are truly endless when you look at all the plugin integrations and addons that are available for WP Fusion.
Free and premium updates
Like all plugins at the official WordPress repository, Watchful natively supports updates for the free version of WP Fusion, WP Fusion Lite. It is exciting to now add premium updates for WP Fusion as well.
Like all premium plugin updates for WordPress, Watchful users enter the the WP Fusion download key in the centralized license manager as shown below. This allows seamless updates for WP Fusion on all authorized sites/domains.
While convenient, centrally managing your license also provides a measure of protection. Since download keys are not entered on the website itself, they cannot be recorded and perhaps abused. Further, if the site owner moves to a different agency or developer, you don't need to worry about deactivating the download key.

Missing updates for your favorite premium plugin?
Watchful currently supports updates for hundreds of premium plugins including full catalogs from:
If you have suggestions for other premium plugins or if you are a plugin developer yourself, please note the plugins in the comments below. We'll do our best to add support your suggestions!