Updates for JCE plugins available in Watchful 1.8
Today marks a very exciting achievement for the crew here at Watchful as we announce the immediate availability of remote, 1-click updates for the following commercial plugins for the wildly popular JCE content editor for Joomla:
Caption
Emotions
File Manager
IFrames
Image Manager Extended
Media Manager
Template Manager
Not only does this feature address the most common feature request at Watchful, it marks a technological achievement for our engineers who built a new update engine to support JCE (since JCE plugins do not utilize the Joomla Updater like most commercial Joomla add-ons).
Of course this would not have been possible without a strong collaboration with the JCE developer Ryan Demmer and we thank him for all his assistance. This development also builds on our prior work updating paid extensions like jInbound.
Updating JCE plugins from the Watchful dashboard
JCE plugin updates are now natively supported by Watchful. To apply them from your Dashboard follow these steps:
1. Update all your sites to version 1.8 of the Watchful Client.
2. Get your JCE Subscription Key from the JCE web site (subscription required):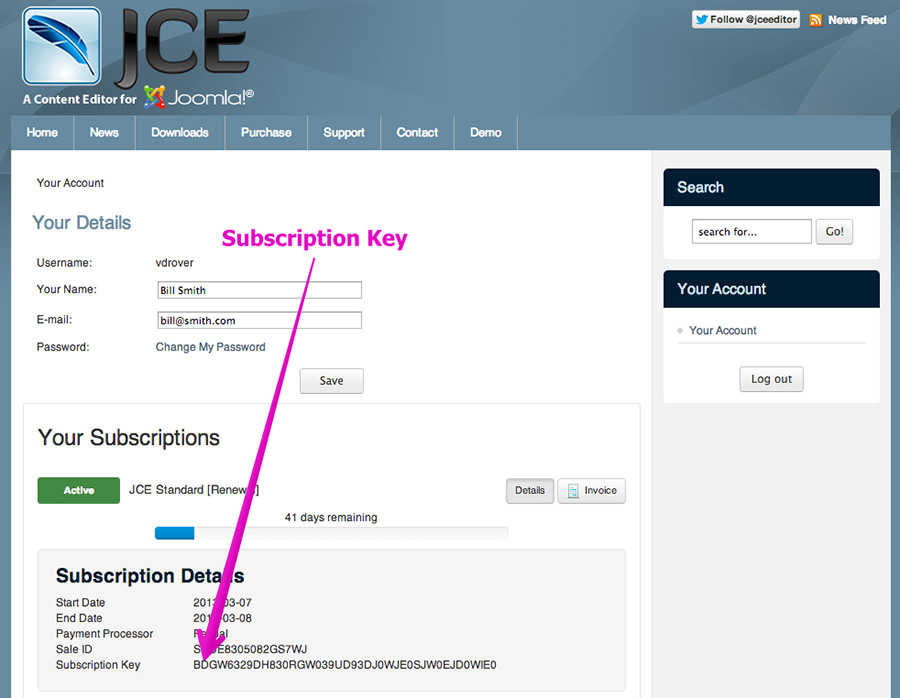 3. Enter the Subscription Key on Watchful in you <em>My Account area and click the Save button.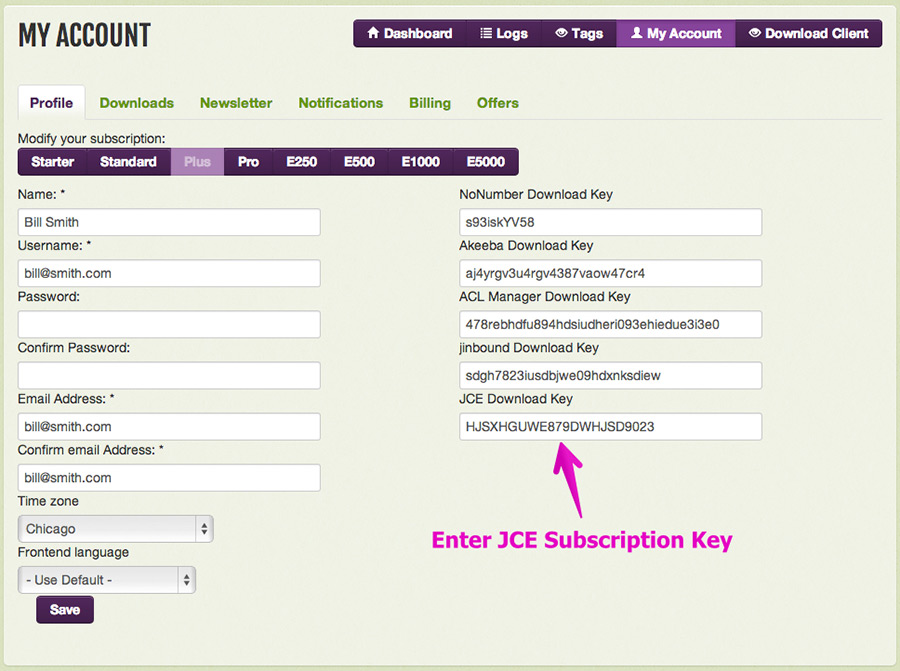 4. Validate your sites manually or wait for our automatic validations to view and apply JCE updates like other Joomla add-ons