Updates for CSV Improved Pro added to Joomla extensions

Today, we are excited to announce that we are adding CSV Improved Pro to our expanding range of commercial extensions. Consequently, you can update CSV Improved Pro directly through the Watchful platform.
CSV Improved is a highly regarded and valuable extension designed for importing and exporting data on your Joomla website. Additionally, it boasts an impeccable 5.0 rating on the Joomla extension directory.
Similar to all free Joomla add-ons, updating CSV Improved Free is effortless with just a single click from the Watchful Dashboard. This certainly ensures that you always have the latest version at your disposal.
To facilitate smooth updates for the Pro version, you simply need to update your Watchful profile by incorporating your Download key from the CSV Improved website, as demonstrated below.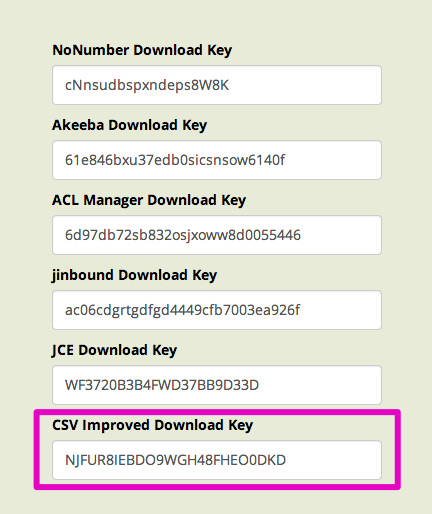 Please take note that in order to apply updates and ensure correct operation, it will require a valid subscription for CSV Improved Pro for this feature.
A growing list
Another set of commercial Joomla extensions that you can update via Watchful include:
Akeeba Backup Pro
Admin Tools Pro
ACL Manager
JCE plugins
The suite of professional extensions from NoNumber
This growing list of commercial extensions that can be remotely updated sets Watchful apart as a unique and appealing management solution for any Joomla website owner.