Updates for Akeeba backup and Admin Tools available with pre-release Watchful client

After returning from J and Beyond, the annual Joomla conference, we'll officially release Watchful client version 1.5.6. One of the most exciting new features in this release is the ability to update Akeeba Backup and Admin Tools — both the Free and Pro versions — right from the Watchful dashboard. 
If you would like to get a started with Akeeba Updates ahead of the official launch, follow the easy steps outlined at the end of this article.
Once you've tried it out, we would love to hear your feedback about this new feature so feel free to drop us a line on Facebook and — if you like this feature — why not share it with the world on Twitter:Tweet to @watchfulli
Updating Akeeba Backup and Admin Tools with Watchful
1. Download the new client here and install it on your web site.
2. (optional) If you have an Akeeba download ID for the Pro versions of these extensions, visit the My Account area on watchful.li and enter the ID in the appropriate field, as shown below: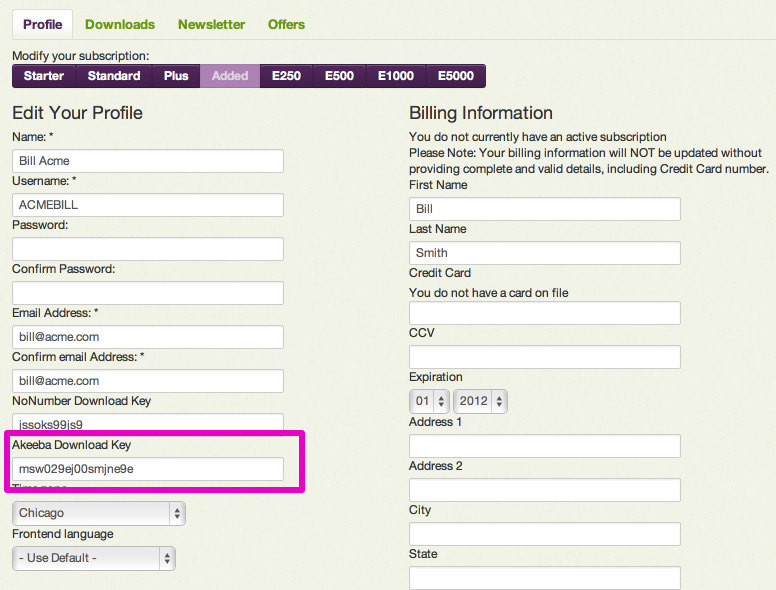 3. Now visit the Watchful dashboard and validate the site onto which you installed the new Watchful client.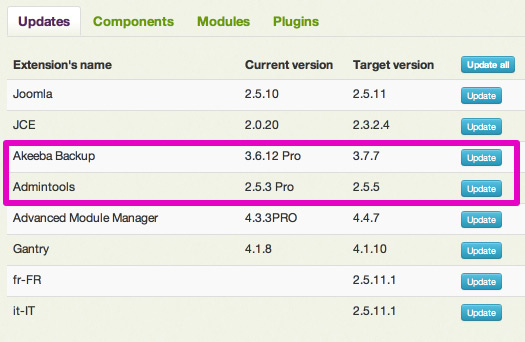 4. Updates for Akeeba Backup and Admin Tools will be visible. Select the Update or Update All button(s) as appropriate to apply the updates.
5. You can repeat this procedure for any additional sites.
6. If you have a large number of sites, you can wait until the official launch next week to update all your clients from the Watchful Dashboard. Then you can validate your sites and updates for Akeeba Backup and Admin Tools as described above.