Three new summer features in your Joomla Dashboard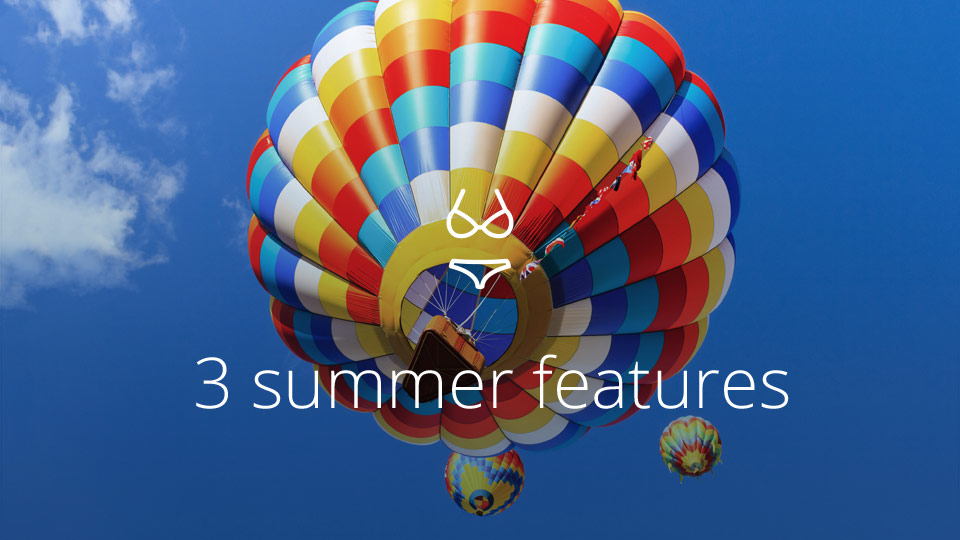 With warm weather and longer days, most of us step back a little during the summer months to get outside more often, spend time with friends and family, and take some time off.
And while that's certainly true at Watchful, we've also had a busy summer in preparation for the scheduled maintenance we performed today and some really exciting announcements coming in Autumn.
With so much going on, perhaps it's not surprising that we released three new features in the Joomla dashboard and forgot to tell anyone!
Backup error handling
The first new feature we released this summer is an error handler for problematic backups that continually fail.
If a scheduled backup is failing continuously, we now automatically remove this site from the backup queue and send a notification email to let you know.
Once the backup issues are resolved (see our troubleshooting guide for backups), simply use the Add site to backup queue feature to re-enable the scheduled backups.
Google Analytics token handling
Modern apps like Watchful usually integrate a number of services to provide utility and value that would be difficult to provide otherwise. For example, we integrate with Uptime Robot to monitor and report website uptime.
Another popular service we integrate with is Google Analytics. Each Watchful account can integrate with multiple Google Analytics accounts. And each of these integrations requires it's own authentication or handshake to permit communication between the two platforms.
When clients or Google Analytics accounts change, it's important to remove these specific integrations from Watchful. In the past, this was not possible. But we recently released an authentication manager for Google Analytics to address this shortcoming.
You can find the authentication manager it in the API section of your Joomla dashboard Settings. As shown below, the Remove access button allows you to instantly remove one or more Google Analytics integrations.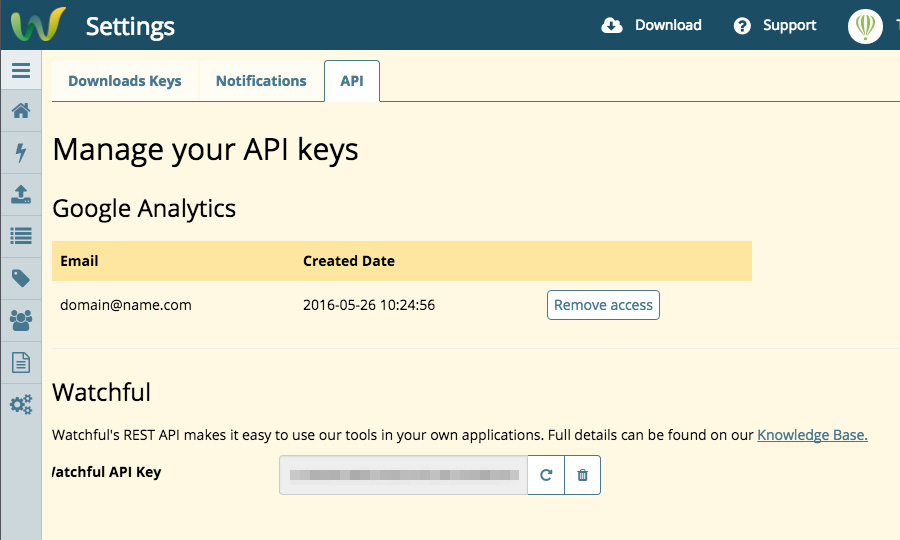 Update support for Joomla 3.6.1
Due to a security fix by Joomla, the Watchful client required some changes to be compatible with version 3.6.1.
What's next?
That's about all the major developments this summer. Stay tuned for some really exciting stuff in Autumn!