Watchful Client version 1.10.10 provides support for Joomla 3.6.1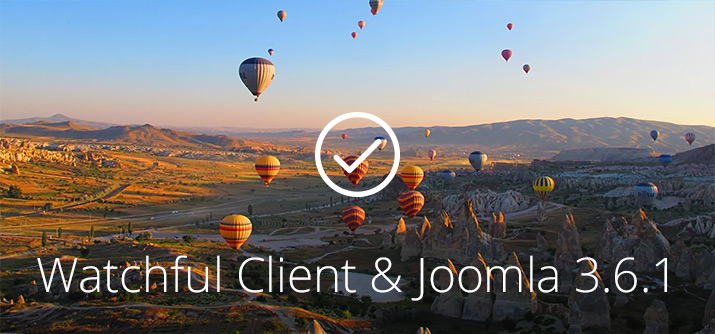 Today, we released of Watchful Client version 1.10.10, a crucial update for all Joomla website owners. This latest version is specifically designed to effectively implement the recently-released Joomla 3.6.1 update. To ensure a smooth update process, we offer several convenient methods for updating the Watchful Client.
Firstly, we highly recommend updating the Watchful Client directly from the Watchful Dashboard. This method guarantees a smooth and hassle-free experience. Alternatively, you can utilize Watchful's Remote Installer, which provides a simple and efficient way to update the Client.
For those who prefer to update within the Joomla backend, fear not! The Joomla extension updater is fully compatible with the Watchful Client. You can easily start the update process directly from your Joomla backend without any complications.
Moreover, if you prefer a more hands-on approach, you can download the latest Watchful Client and install it using the Joomla backend extension installer. This method grants you complete control over the update process, allowing for a personalized experience tailored to your specific preferences.
Once you have successfully updated the Watchful Client to version 1.10.10, all that remains is to refresh the data for all your sites in the Watchful Dashboard. This action ensures the prompt detection and application of the Joomla 3.6.1 update across your websites, keeping them up to date and secure. Don't delay—protect your Joomla websites today with Watchful Client version 1.10.10!