New maintenance dashboard available for all users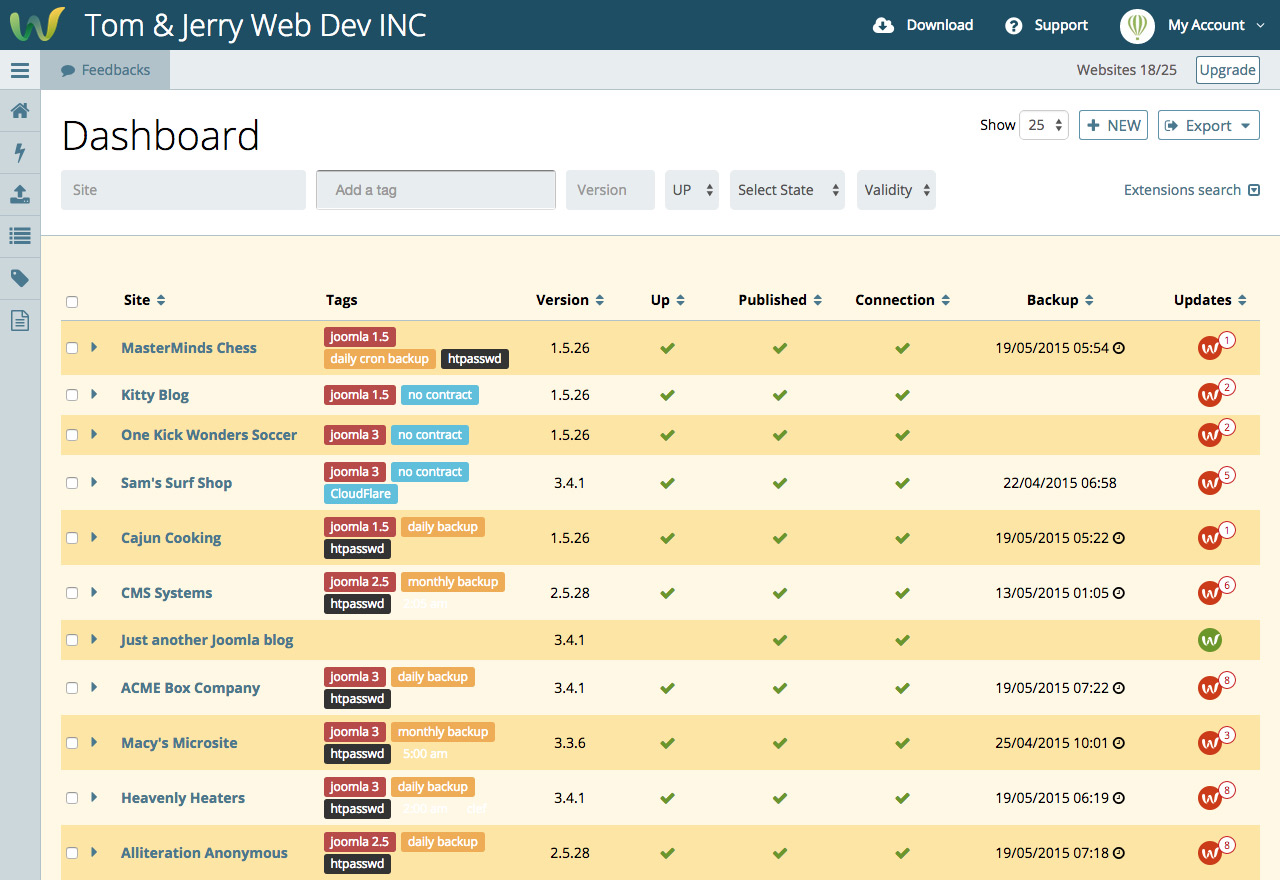 A few weeks ago, we unveiled an enhanced dashboard designed to streamline the management of your Joomla website portfolio. We also presented a comprehensive guide to help you maximize your productivity when it comes to site maintenance tasks.
With valuable feedback from our Watchers, our dedicated engineering team fixed multiple bugs encountered. Version 3 of the Dashboard at Watchful is now the default, thanks to their unwavering commitment and remarkable stability. To experience this exciting upgrade, we kindly request you to clear your browser cache, allowing the change to take effect.
We understand that personal preferences may differ. For those who prefer version 2 of the Dashboard, a temporary link has been provided for continued usage. Nevertheless, we strongly encourage all Watchers to transition to the new maintenance dashboard as we will soon permanently retire version 2.
By embracing the enhanced Dashboard, you will gain access to a host of powerful features that empower you to efficiently manage your Joomla websites. The optimized interface delivers lightning-fast performance, enabling you to effortlessly navigate through your portfolio. Additionally, we have diligently addressed the reported bugs, ensuring a smoother and more reliable user experience.
Seamless migration to the new dashboard will unlock a world of possibilities, allowing you to leverage the latest tools and enhancements as we continue to advance our services. Our team dedicates itself to providing you with a superior platform that effectively maintains and optimizes your websites.
We appreciate your support and collaboration in making Watchful the go-to platform for Joomla website management. If you encounter any issues or have further suggestions, please do not hesitate to reach out to our responsive customer support team. Together, we will continue to evolve and deliver exceptional solutions tailored to your needs.