You Can Now Test Watchful With Joomla 4

Update: Support for Joomla 4 is now officially available.
At the end of May, the Joomla world enjoyed JandBeyond. Normally, this is the big annual Joomla event that's held in Europe; this year, it became a huge, online conference that ran for 24 hours. All the presentations were streamed on YouTube and you can now watch the all on the JandBeyond channel.
One presentation was particularly important: the Joomla team launched the beta version of Joomla 4!
Our team moved quickly and you can already add Joomla 4 sites to the Watchful dashboard.
The official announcement is on Joomla.org and you can watch the launch video below.
This presentation is by George Wilson from the Joomla 4 release lead. If you're interested in Joomla's future, this is definitely worth 30 minutes of your time. George is an awesome advocate for Joomla and gives you the big picture around this Joomla 4 release.
About the Joomla 4 Beta
Please remember that Joomla 4 is currently a beta release, only used on test sites. Don't launch your new project with Joomla 4 yet. However, you can download and test the beta today.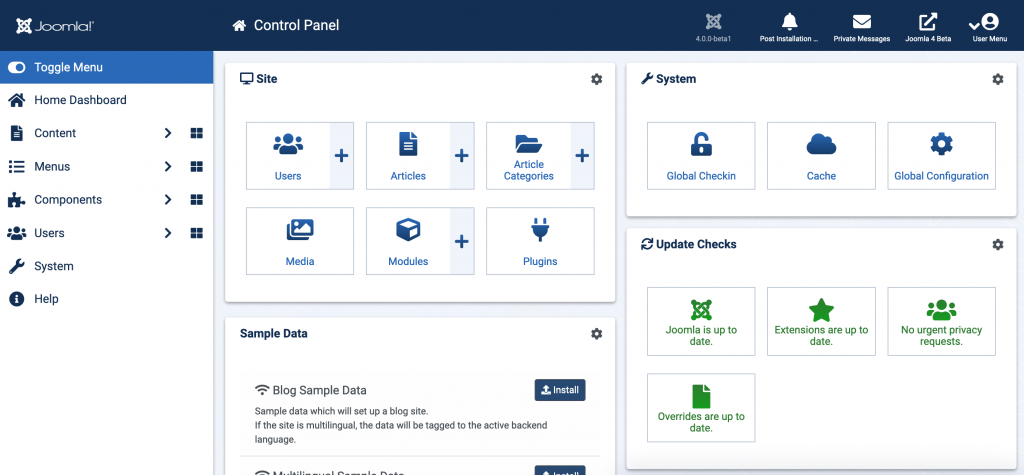 How to Install Watchful in Joomla 4
I'm going to show you how to connect your Joomla 4 test site to Watchful.
Download the beta version of the Joomla client:
Inside your Joomla 4 site, go to System in the admin menu.
Click Extensions in the "Install" box.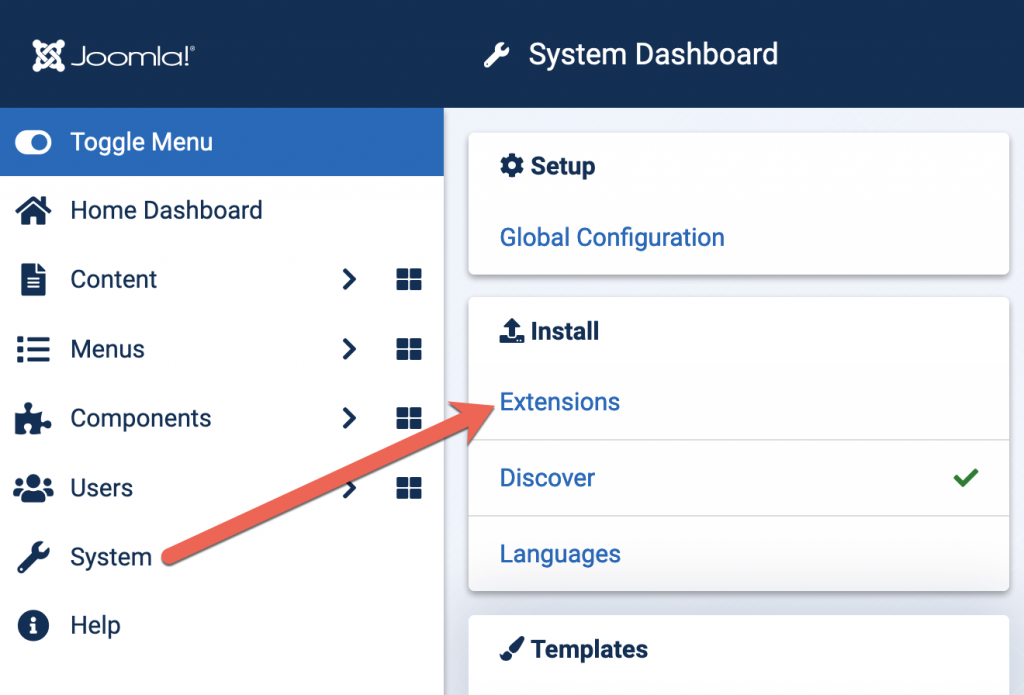 Click on the Upload Package File tab.
Upload the beta version of the Watchful client.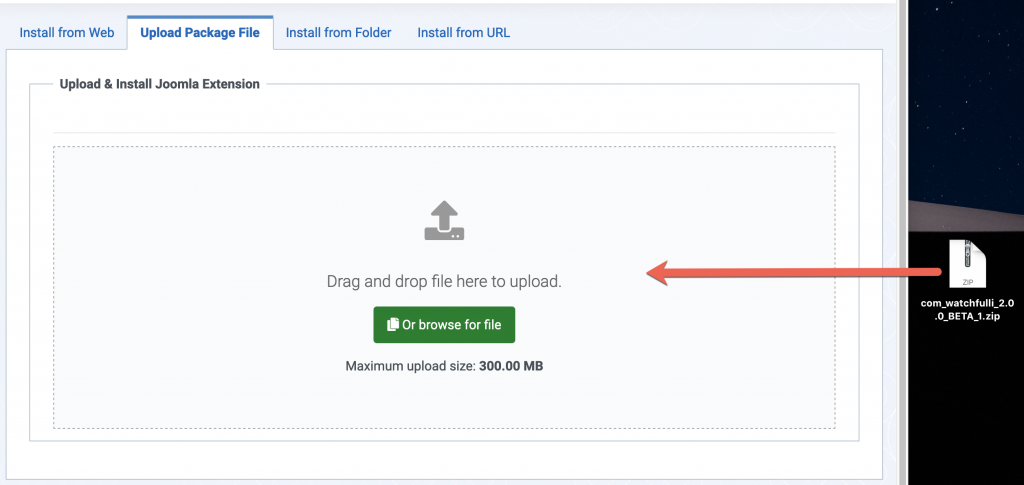 You'll now see the Watchful intro screen. Click the Add Site to Watchful button.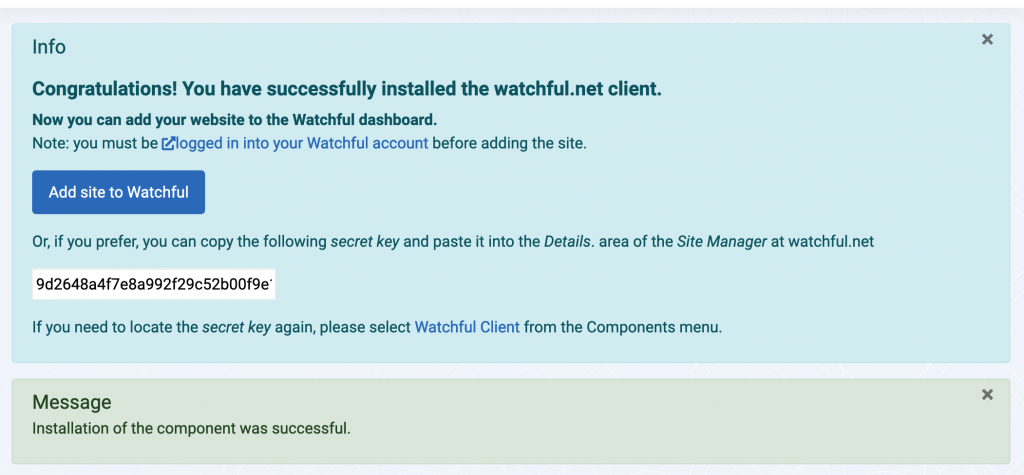 You can now start managing your Joomla 4 site on the Watchful dashboard!

What's Next With Joomla 4 and Watchful?
From this point on, the Watchful team are committed to helping make Joomla 4 a great experience. We'll be regularly updating Watchful to ensure we support Joomla 4 sites. Additionally, we'll be keeping an eye on the new license key feature we highlighted last year.
We don't know for sure when Joomla 4 will be ready to use on live sites. But whenever that is, we do know that Watchful will be ready.
Looking forward, we expect Joomla 4 to be used with PHP 8. Be sure to use version 2.1.0 of the Watchful Client to test Joomla 4 with PHP 8.
Open your free Watchful account
Watchful is a free website dashboard for digital agencies. Open your free account today and learn how much time you'll save managing your WordPress backups, updates, and security with Watchful.
No credit card is required and there is no long-term commitment.