Export PDF reports for Uptime, Google Analytics and Logs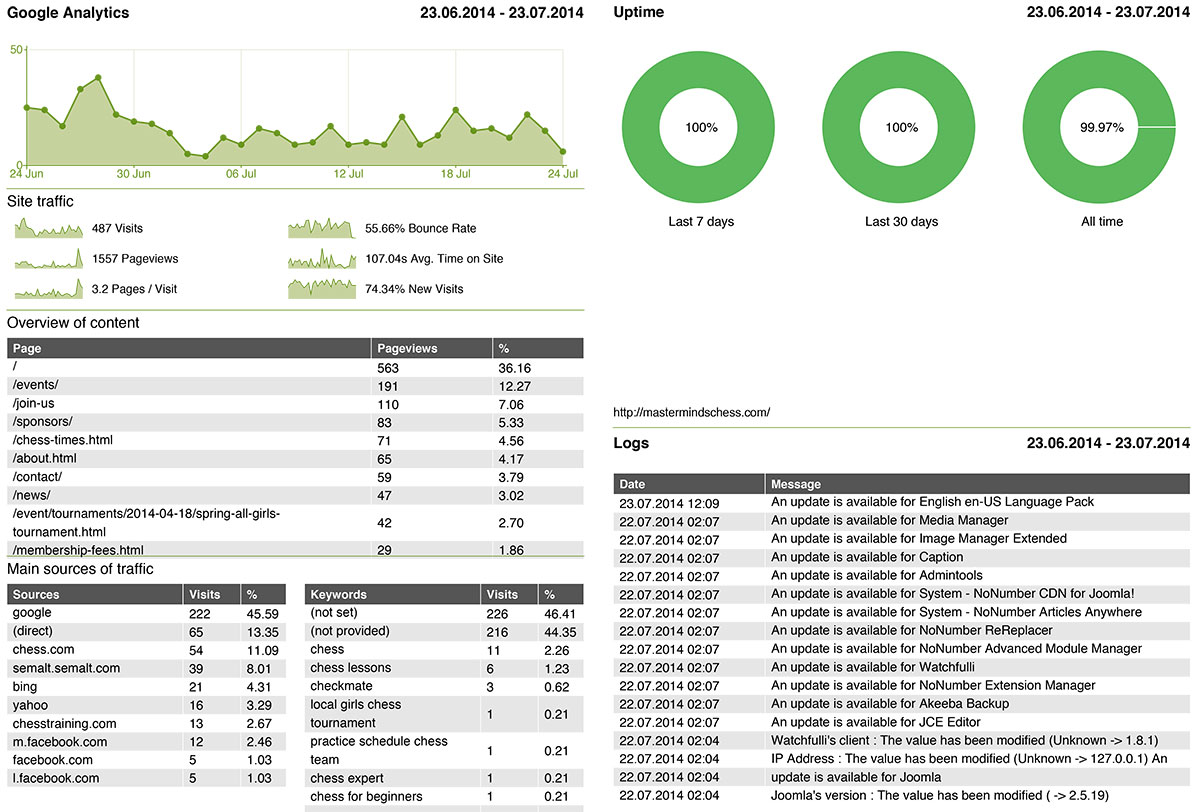 We are pleased to announce that we have expanded the data export options available to our valued Watchers. Users have long utilized our CSV and PDF export options when accessing Logs in the Watchful dashboard.
As part of our ongoing efforts to enhance your experience, we have diligently worked on incorporating more data export options. We are excited to inform you that three new options are now live and accessible to all users.
When you navigate to the site detail view, you will notice an enhancement in the Google Analytics, Uptime, and Logs tabs with the addition of a PDF button. With this new feature, exporting PDF reports is effortless, providing you with the data you require in a convenient format.
To provide you with a better understanding of the actual export results, we have included screenshots for your reference. We also invite you to explore our sample PDF, demonstrating the appearance of exports for actual sites within Watchful. This will give you a glimpse of the high-quality reports you can generate.
What's next for reporting?
Moving forward, our commitment remains strong to consistently enhance Watchful's reporting capabilities, delivering increased value to you and your clients. Our dedicated team is working tirelessly to develop new ways in which Watchful can serve as a valuable tool for your business needs.
In line with this objective, our next focus will involve consolidating individual reports into comprehensive documents. This means that you will soon have the ability to combine multiple reports into a single, cohesive document, streamlining your reporting process and saving you valuable time.
We sincerely appreciate your support and trust in Watchful. Stay tuned for more exciting updates as we strive to provide you with the best possible experience and empower you with powerful reporting tools.