How to quickly install urgent website updates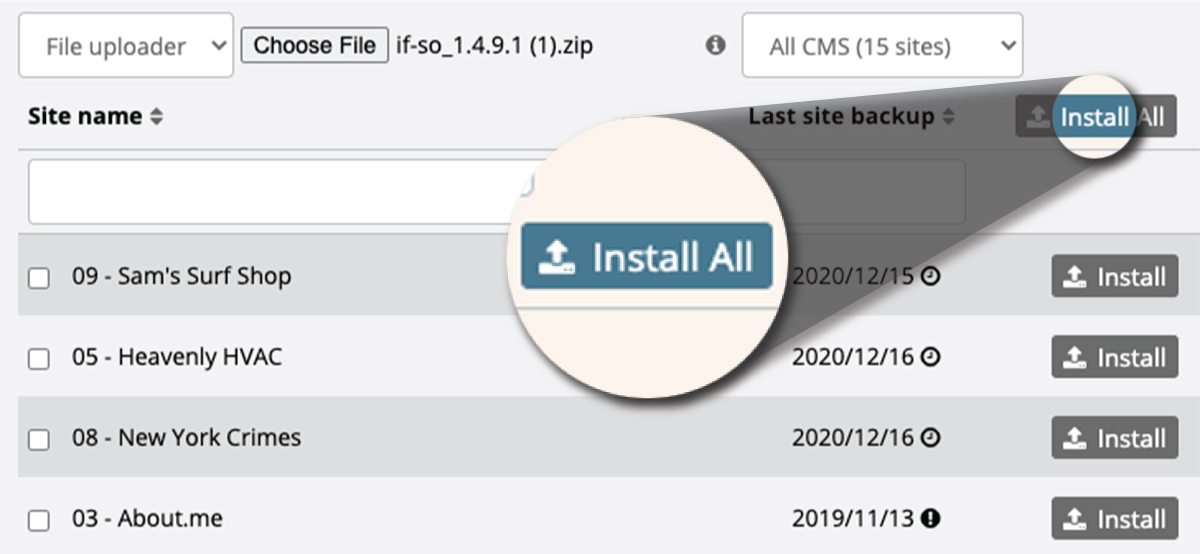 Recently a Watchful Premium user contacted our support team with an urgent request. An update for a custom theme had been released, but it was not yet appearing in Watchful's updater. Was there another way to install urgent website updates across all the affected sites?
Before we give the solution, a little context is needed.
How often does Watchful check for available updates?
Watchful powers the maintenance of tens of thousands of websites. With 20 or more plugins and extensions installed on each site, that means tracking a lot of software updates. The most efficient way to do this is to schedule system-wide update checks to prevent overloading our system with hundreds of thousands of update requests.
The schedules for Watchful's update checks run independently from any single site in our platform. So at a specific point in time, the updates detected by Watchful may not be identical to the updates shown in your website backend.
Watchful does not provide a tool to force an update check. So how then does one apply an urgent update if they are not yet detected by Watchful?
How to install urgent website updates
The bulk installer is the best tool to use for urgent updates that are not yet detected by Watchful. It works like this:
Select the affected sites from the sites dashboard. using the checkbox at the left.

You can select all sites in your dashboard using the checkbox at the top-left.
You can use the advanced search tool (top-right) to filter the sites dashboard for specific plugins, and then select/select all sites as appropriate.

Choose installer from the bulk actions menu. The selected sites will now be shown in the bulk installer tool.
Click the choose file button and locate the ZIP file containing the updates you want to apply.
Click the install all button as shown below to send the package to the selected sites.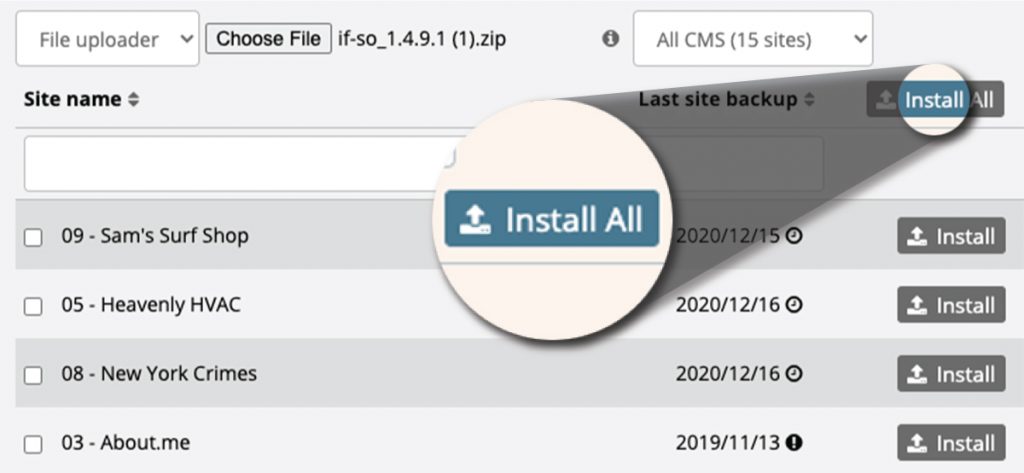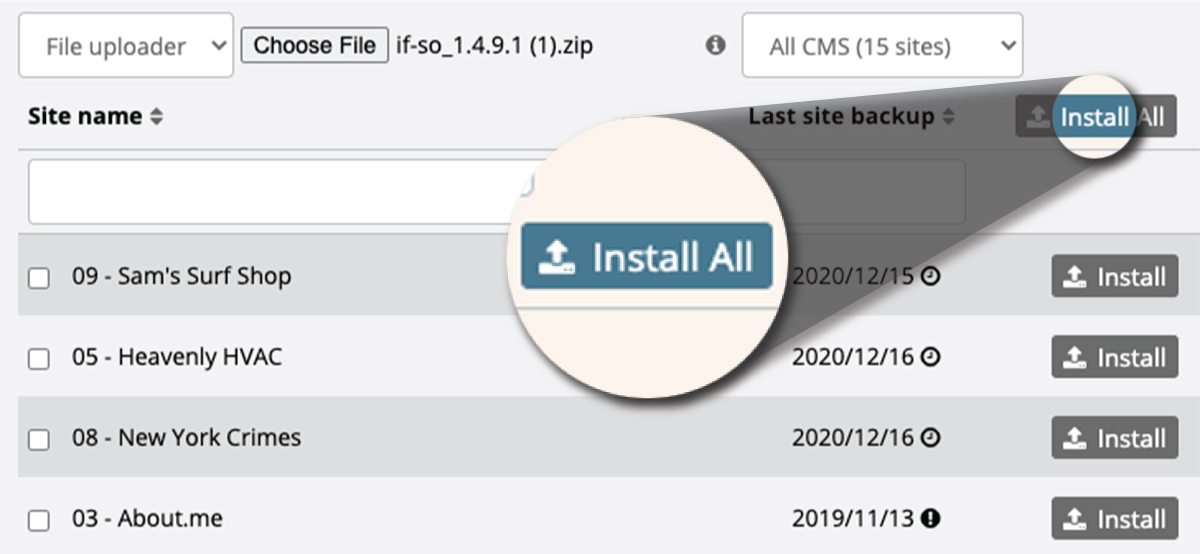 Not just for updates
The bulk installer is also a great tool for installing a new plugin or extension on many sites at once.
Full details on how and when to use the bulk installer are available in our knowledge base.