Why We Moved from HelpScout to FreeScout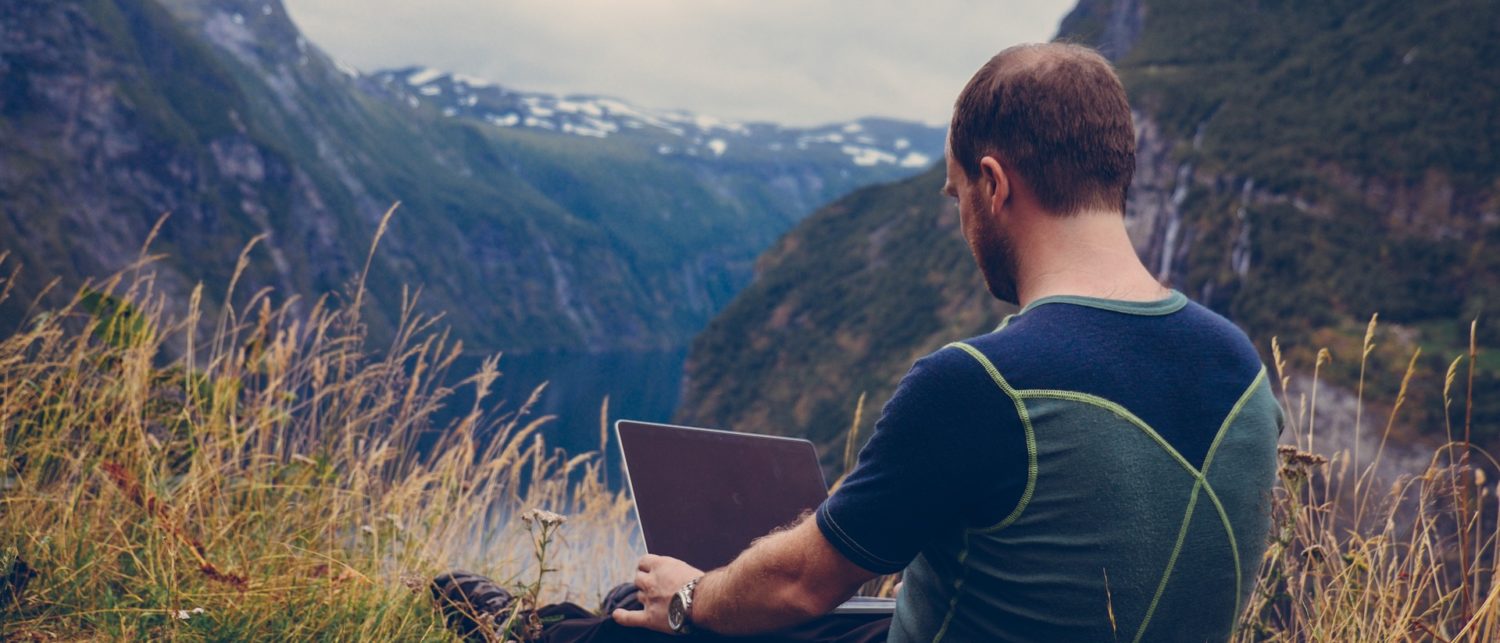 Here at Watchful, our goal is to help web agencies save time and money.
Most of the time, we do that with our site management platform. But, hopefully we can also save you time and money by showcasing really useful tools.
Recently, we moved our support desk from HelpScout (which we began using in 2015) to a project called FreeScout.
For the last few years, every support ticket at Watchful arrived in our HelpScout inbox. Over time, we came to love HelpScout's clean interface and easy email integration. However, over time, some things started to cause problems.
One key problem is that HelpScout is a hosted app, and not open source. It was a painful process to integrate Watchful with HelpScout. And, when we considered moving, we realized that they had very poor export and import options. HelpScout didn't exactly own our data, but they sure have a high degree of vendor lock-in.
Another issue was the price, which kept creeping upwards. As soon as you have several team members, and need more than the basic features, HelpScout can easily cost over $400 per month.
So we went hunting around for alternatives. We evaluated several options before finding FreeScout.
FreeScout is an open source app written in PHP. It took less than an hour for us to download FreeScout and have it running on our own servers.
FreeScout looks almost identical to HelpScout so it was no problem for our team to adjust. In fact, it looks so similar that HelpScout apparently asked them to make some changes. Here's a screenshot of a typical conversation in FreeScout: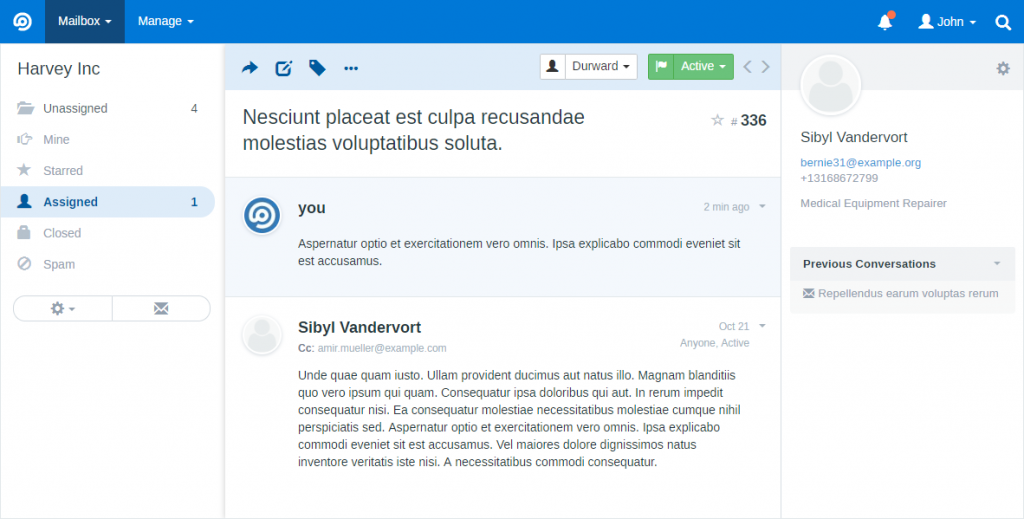 FreeScout doesn't have all the same features as HelpScout, but it does have most of the important ones, such as customizable notifications: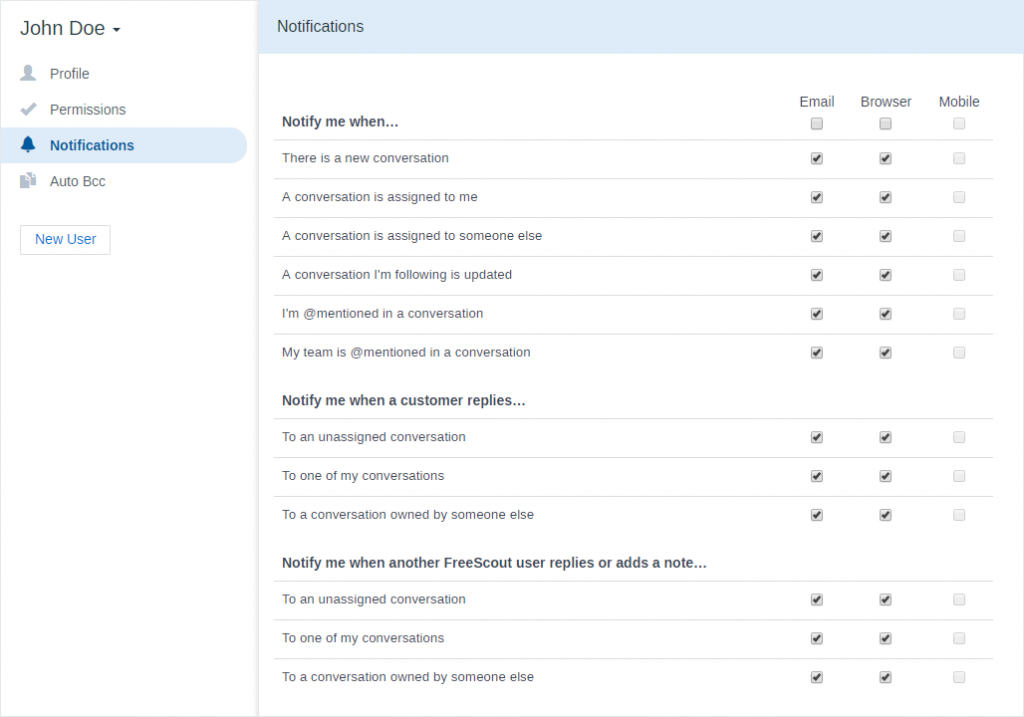 FreeScout makes money by selling extra modules. So if you do want Saved Replies, Slack Integration or similar features, they will cost you between $4 and $10 for a lifetime license.
At Watchful, we use the following modules:
Email Commands — to update conversations from an email client (handy when you're not at your work station).
Satisfaction Ratings — to facilitate feedback from our users.
Saved Replies — canned responses for common questions.
Slack Integration — so the entire team at Watchful can follow the support threads easily.
Spam Filter — for things that get through our standard spam filters.
Ticket Translator — To help us better communicate with international users.
One thing we do miss is workflows for auto-assigning and auto closing tickets. However, we've partially got around that by using GMail filters. For example, we created a filter for "out-of-office" replies so that they skip the inbox and are not sent to FreeScout.
FreeScout Summary
We've been very happy with our move to FreeScout. The product is extremely solid. The developer is very responsive and handles many issues in public on Github.
Our total cost so far has been $25 for lifetime licenses for key modules, plus some inexpensive monthly hosting.
If you are a web design agency and take customer support tickets, I'd seriously consider FreeScout. Yes, it does require a little setup and maintenance. But overall, FreeScout an affordable and reliable alternative to some of the high-priced, closed-source platforms.
If you're interested in posts like this, check out our guide on moving our documentation to Docsify.