Have You Tried Grouping Blocks in Gutenberg?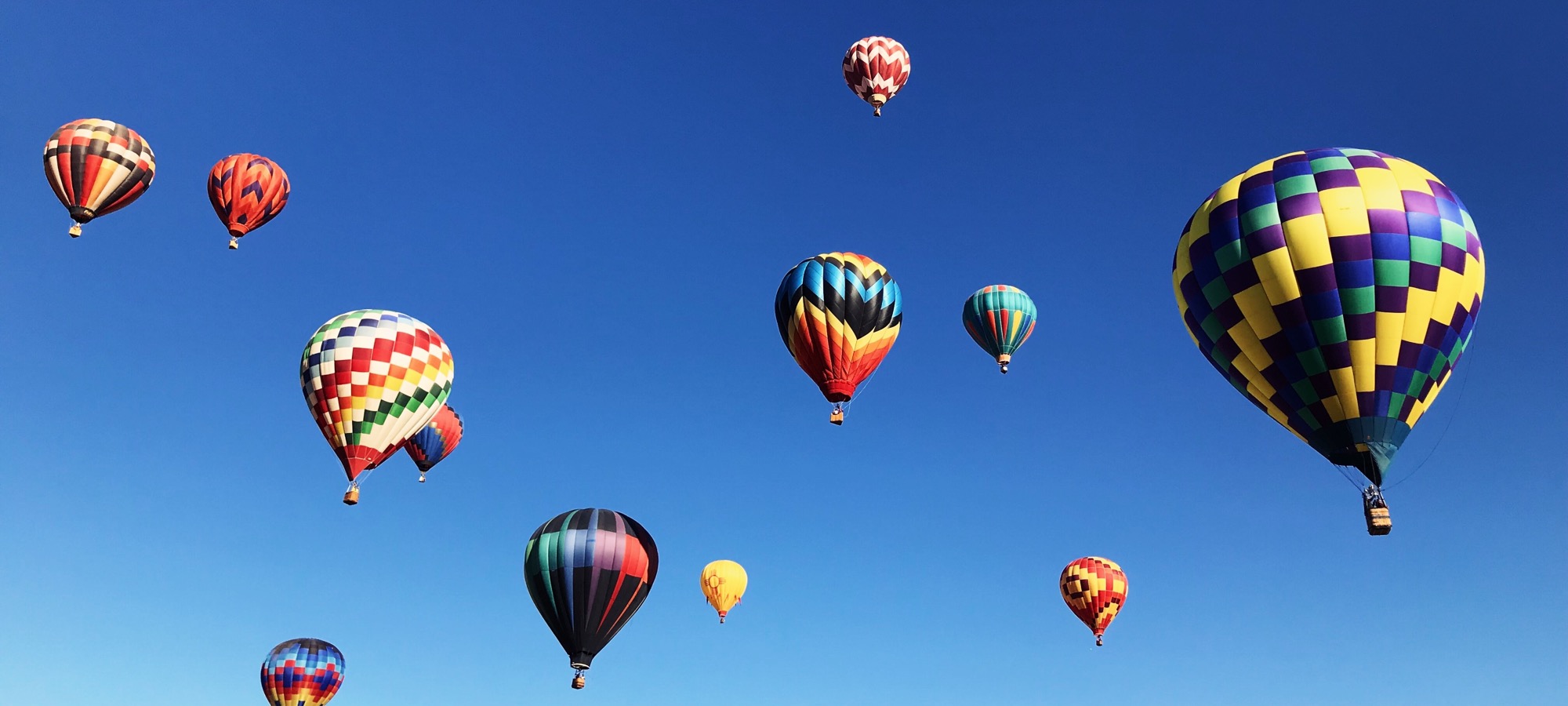 Here at Watchful we're big fans of Gutenberg. However, we've heard the criticism – and there's been a lot! We've seen the bugs; Gutenberg still has glitches. But overall, it's a really fun and easy writing experience. Gutenberg is only 1 year and it's rapidly improving.
This week, Gutenberg got even better with the release of WordPress 5.3. This was a really cool release with a new record number of people involved. 645 people from 56 countries helped put together this release!
My favorite new feature, hidden away in the release notes, is the Group block.
How to use the Group block
You'll find this new block with the "Layout Elements".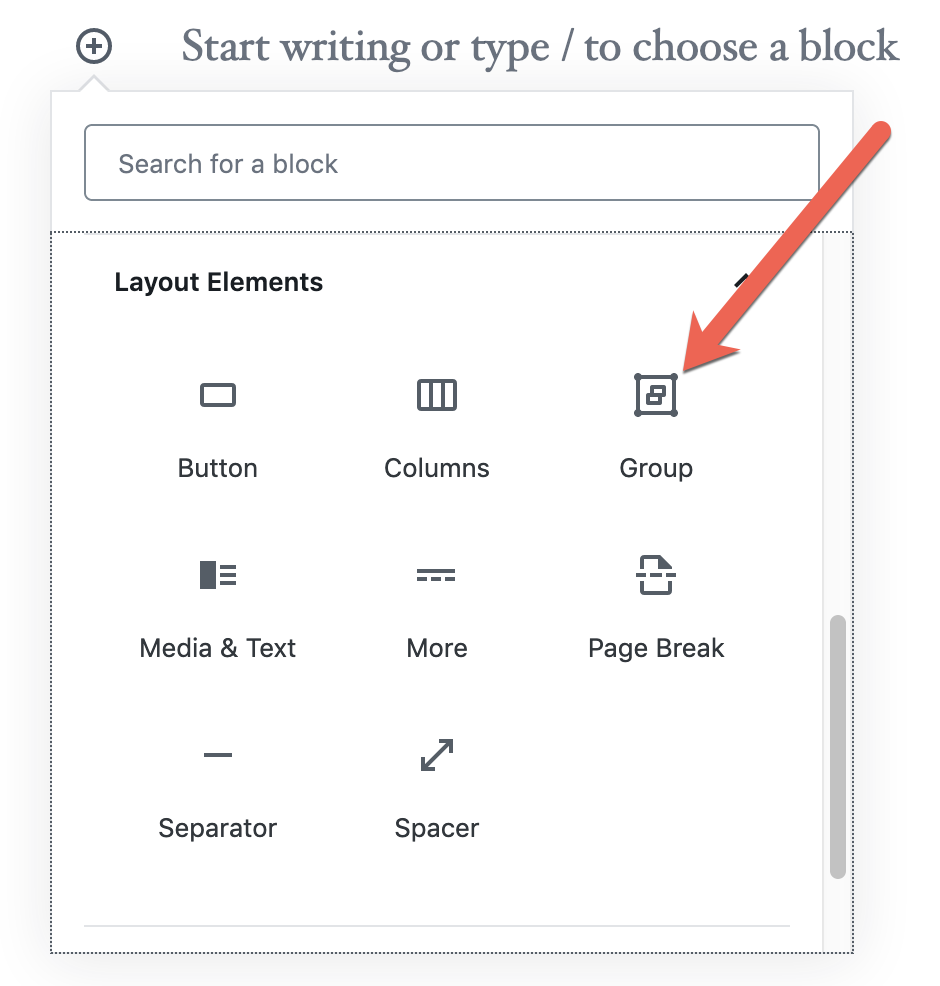 A "Group" block can have multiple other blocks nested inside it. When you first add a Group block, this is what you see:
In the image below, there is a Heading and a "Media & Text" block inside the main Group block. You can tell it's a Group block because of the gray "Group" label. There's also single, vertical line on the left side that unites all both blocks.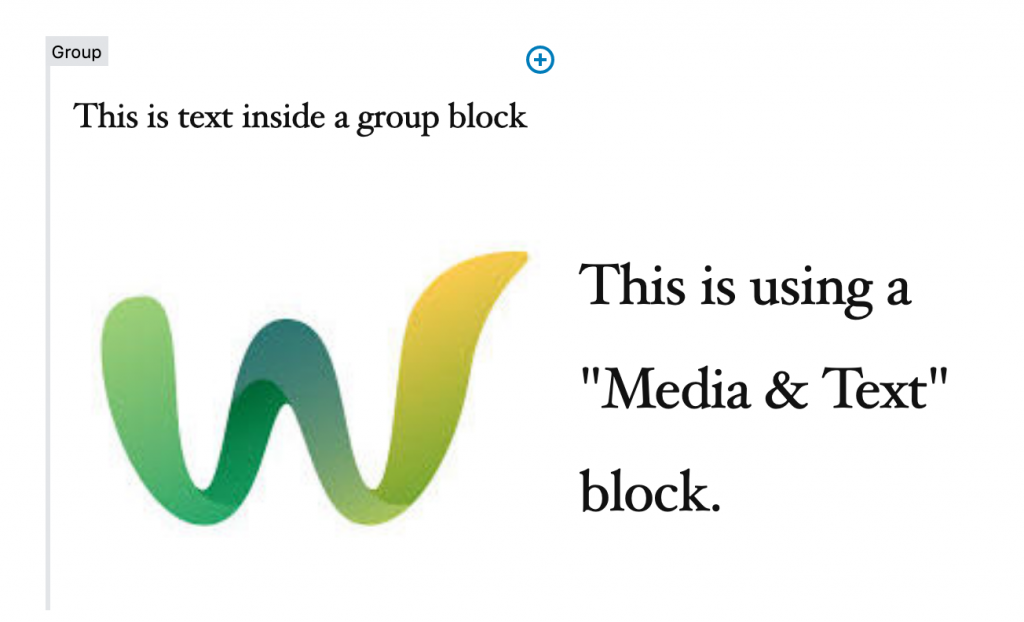 Inside the Group block, there's an indicator showing that the blocks are child blocks. For example, the gray label below shows "Group > Paragraph".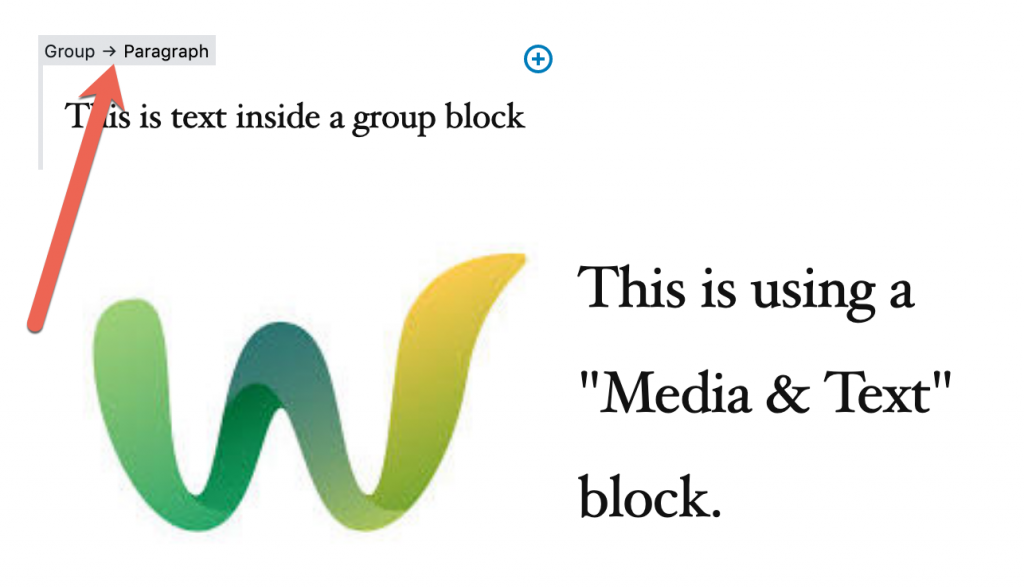 To me, the best thing about this feature is that you can save Group blocks as Reusable blocks. You can create layouts using blocks and then you can re-use them elsewhere on your site.
If you hover over the controls for a Group block, you'll see the settings in the image below. You can then choose to "Ungroup" the blocks, or you can select "Add to Reusable Blocks".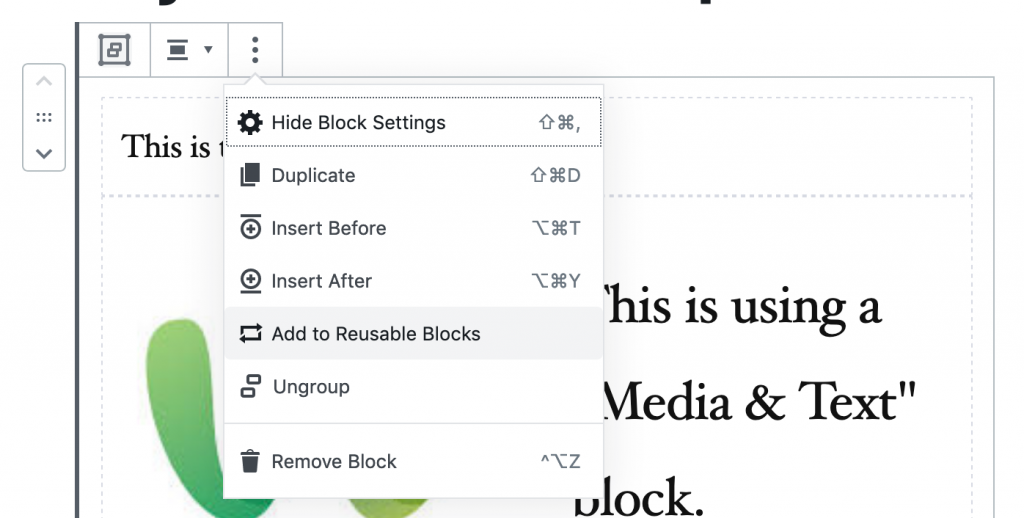 Here's an example I created using the profile of Vic, the founder of Watchful. This is now a single reusable block that I can drop wherever Vic's bio is needed. I saved this Group block as "Profile of Vic Drover".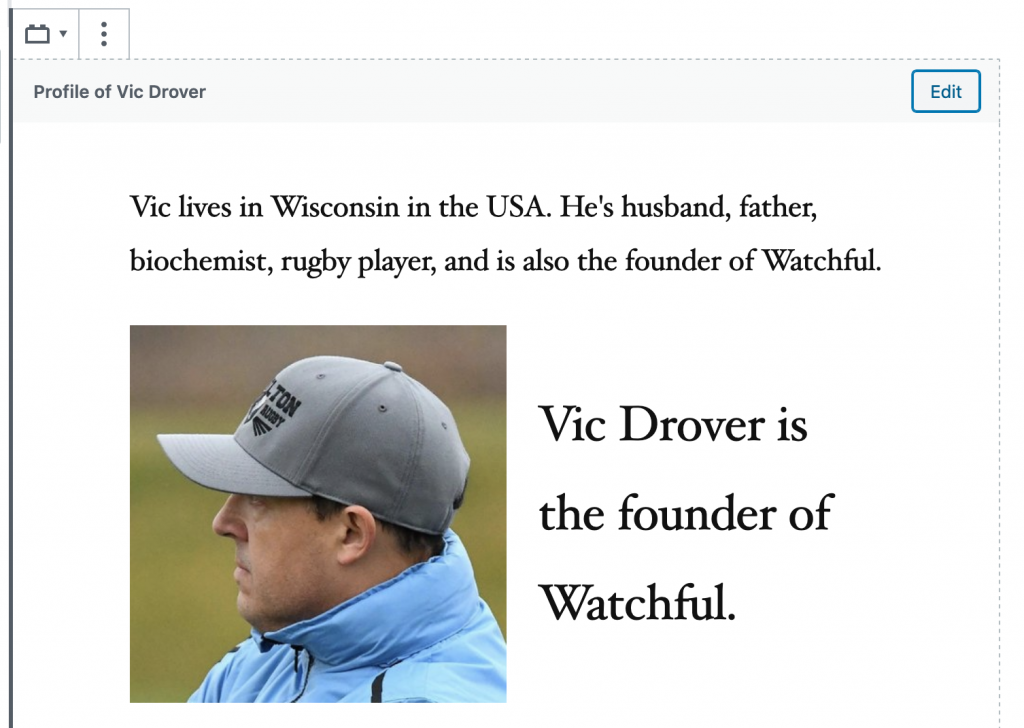 The next image has a more sophisticated example. This is a Group block that contains a Heading block, then a Text & Media block, then a paragraph block. Because I've saved this as a reusable block, I can drop it anywhere on our site that needs our location details. I saved this Group block as "Our location details".
If you're still stuck on the old Classic Editor in WordPress, come and join us in the new world of Gutenberg. With each release, Gutenberg is faster, easier-to-use and has more cool features like Gutenberg blocks.
Don't believe me? The heading, paragraph and yellow button below are three separate blocks and I've added them to a Group block. I can now easily drop this Watchul sign-up teaser into any blog post …
Open your free Watchful account
Watchful is a free website dashboard for digital agencies. Open your free account today and learn how much time you'll save managing your WordPress backups, updates, and security with Watchful.
No credit card is required and there is no long-term commitment.