New from the Watchful Labs — true uptime monitoring and a new dashboard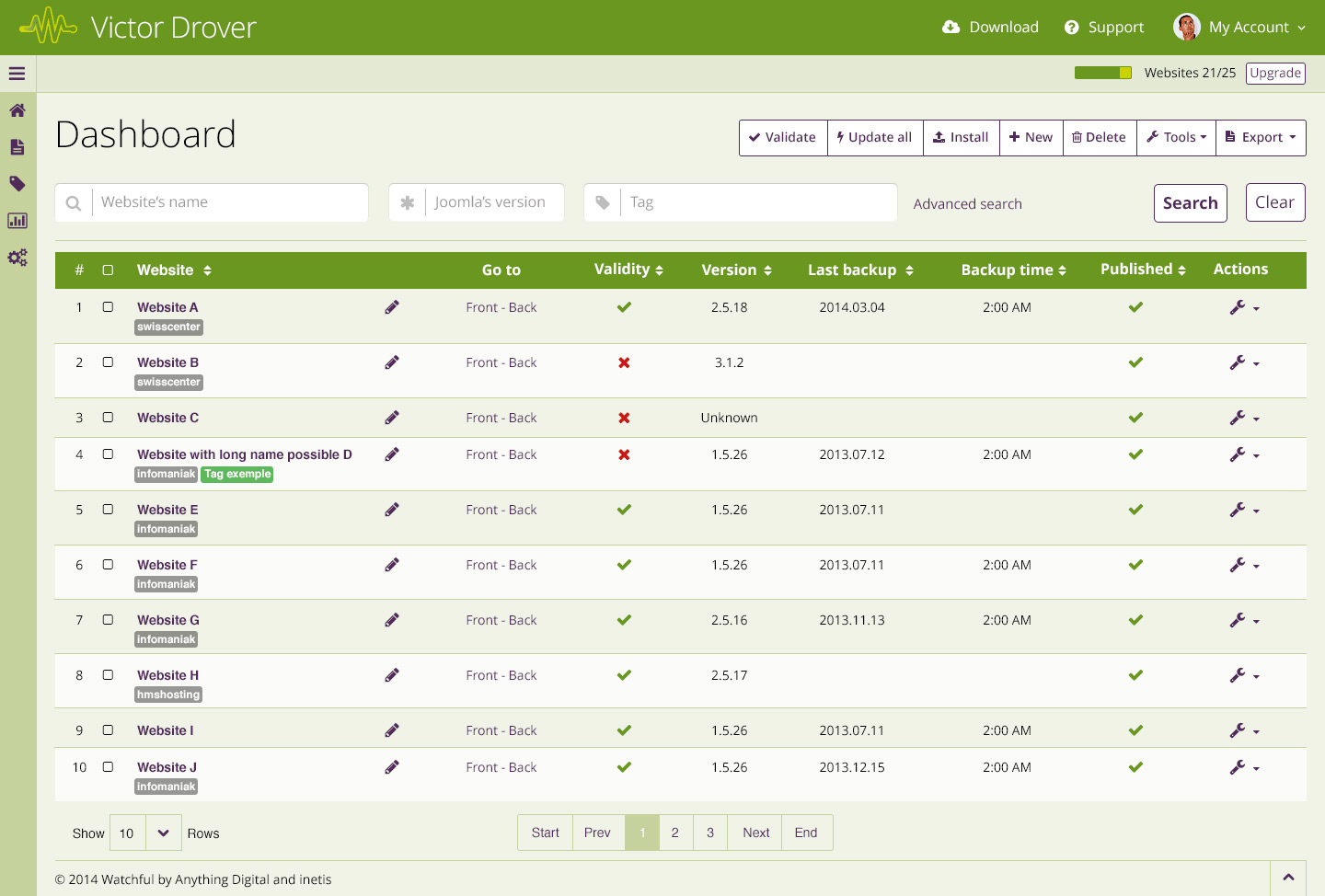 Here at Watchful, our Chief technology Officer and co-founder Pierre-André Vullioud always has something cooking in the laboratory. New developments undergo rigorous research, development, and internal testing on our staging server after initial work on the dev server.
Once we have a stable feature, we transfer updates to the production environment and invite customers for real-world testing.
Once we pass all these check-points, we release it to all our customers.
New Dashboard
Several customers utilize Watchful to manage their clients, valuing the broad website overview accessible from the dashboard.
To make information and features more accessible, we are working on a new compact layout for the Watchful dashboard.
As you can see in this early draft above, the new dashboard removes some of the large elements from the top of the existing interface and simplifies the sorting tools.
Once this change in the page layout is complete, we plan to start making changes to the content that is displayed also.
The new page layout is already in testing on our development server. We expect to start testing it internally in mid-April with a private Beta a few weeks after that.
True uptime monitoring
Monitoring, whether or not your site is online, is a critical job for all website administrators. Not only is this monitoring your responsibility, your reputation can be negatively impacted if your employer or your client notices a web site outage before you do.
Monitoring uptime is also an important way to evaluate your hosting/server performance, and provide important metrics for your service or maintenance contracts.
For these reasons, we announced at the Watchers Workshop and Joomla!Dagen this past weekend in the Netherlands that we are ready to replace our existing uptime monitoring (about once per three hours) with a new true uptime monitoring solution that runs every 5-minutes.
As you can see below, We display the last 10 "Uptime" events as well as a running history of your site.

This feature has been in development for some time and is already been activate for beta-testers on the production server. We expect to release it to the public on 3-April at no addtional charge.
Beta testers
Current customers are invited to help us in beta-testing of these and other features. Simply submit a support ticket and our staff will contact you directly.