Watchful Warns You About Expiring SSL Certificates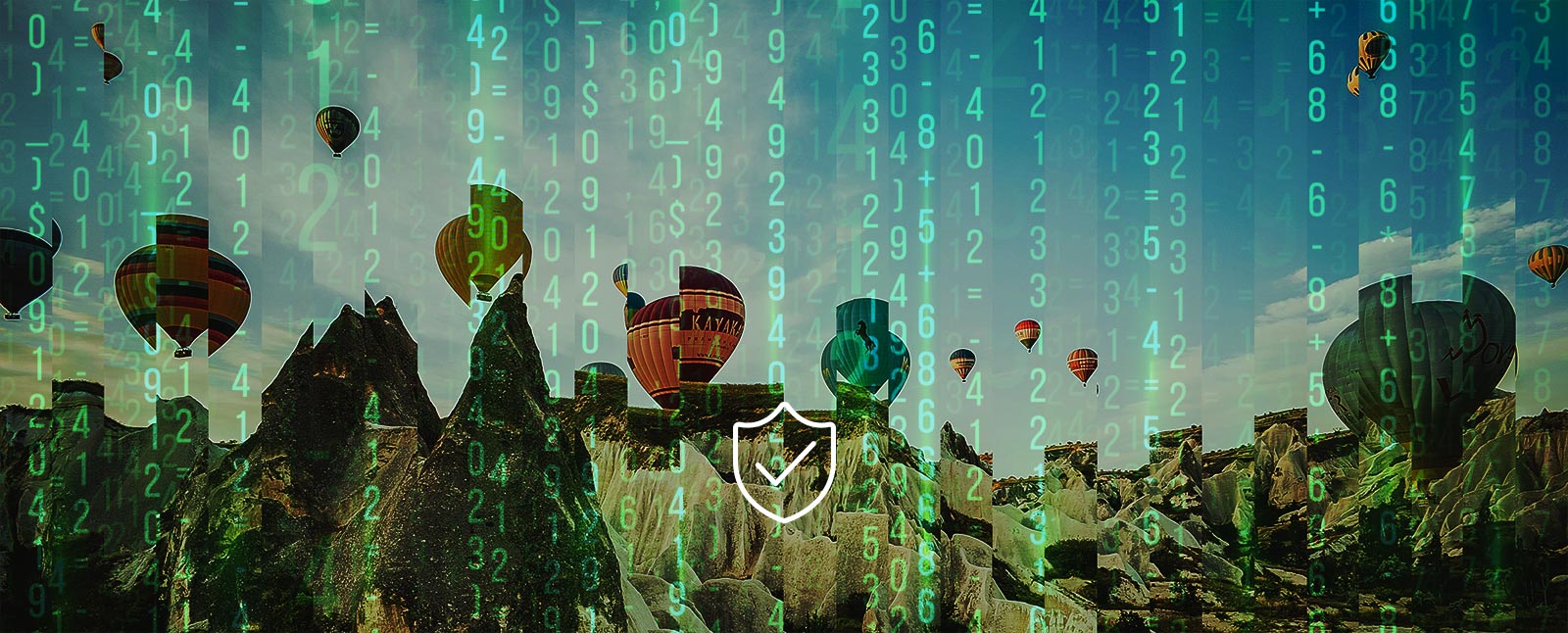 This week, we got a message on the Watchful Facebook page: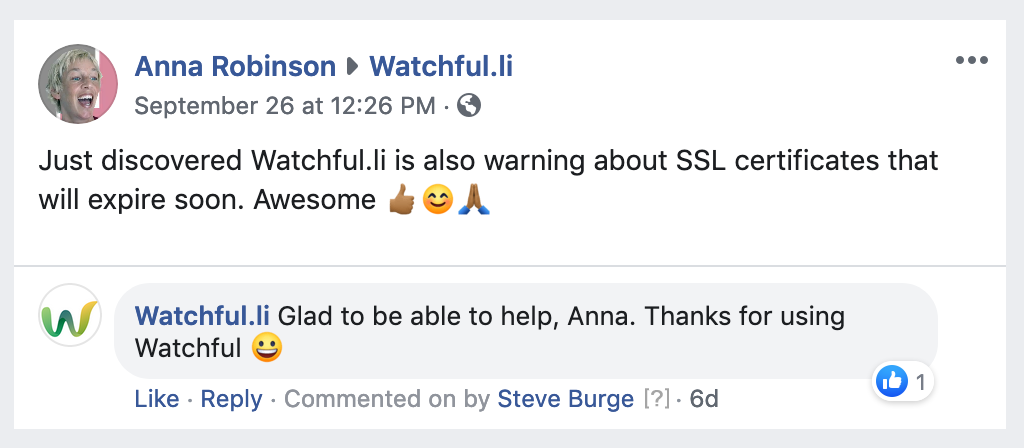 Yes, it's true: Watchful will notify you about expiring SSL certificates. There are tons of useful Watchful features that we don't talk about often, and this is one of them.
If your SSL certificate expires, it's as bad as your website going offline. The major browsers will now block access to your site and show a big scary warning like this: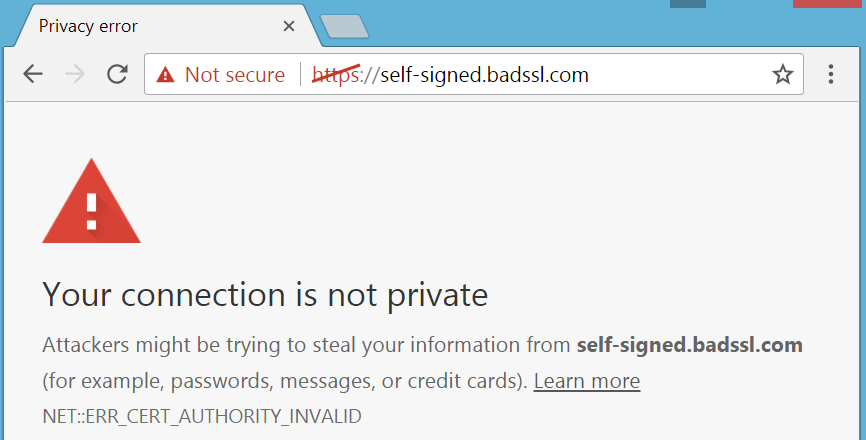 Even if someone does access your site and try to make a purchase, their browser will continue to throw warnings about the SSL certificate.
In short, if your SSL certificate expires, it will end your eCommerce sales and cause your traffic to plummet. That's why Watchful has this expired SSL feature.
If you have a site registered in Watchful, we'll send you several warning emails before your SSL certicate expires. So check your inbox and make sure to whitelist emails from Watchful. It could save you a lot of money! This is a preview of an SSL expiry email from Watchful:

The Early Warning Audit
This is part of our Early Warning Audit which notifies you about all important changes to your site. So if your SSL is about to expire, you'll be the first to know.
The Early Warning Audit is an automated security scanner that performs a number of checks on system files and basic components of your website software and infrastructure. Find out all the ways that our Early Warning Audit keeps your sites safe. For example, did you know that Watchful also warns you about server changes?
Open your free Watchful account
Watchful is a free website dashboard for digital agencies. Open your free account today and learn how much time you'll save managing your WordPress backups, updates, and security with Watchful.
No credit card is required and there is no long-term commitment.