Control email notifications from Dashboard

Today we are thrilled to officially announce the ability to control email notifications in your Watchful Dashboard.
First, in your dashboard you'll now find the ability to choose additional email(s) to receive email notifications from Watchful. See also our step-by-step instructions for further details. This lets you enable team-wide alerts for file changes, software updates, and PHP version or IP address modifications.
Secondly, you can now control what types of information trigger an email alert in the first place. For example, if your site is rotating it's IP address routinely — as CloudFlare users, for example, know all too well — you do not want an email alert every time it changes.
In this case, your account now has a new Notifications tab where you can disable IP address notifications for all the sites in your account (see also our step-by-step instructions).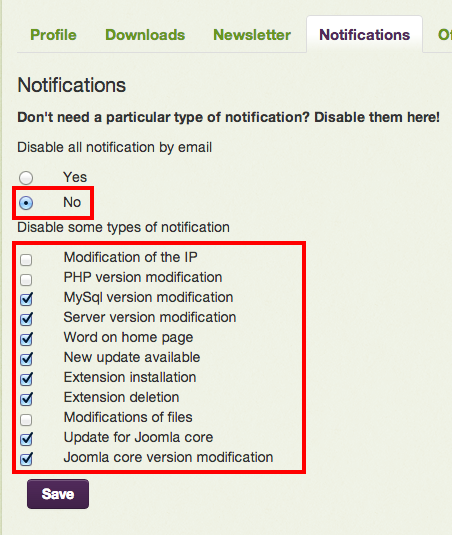 Explore these new features to see how you can control email notifications to fit your convenience.