Akeeba Backup profiles added to Watchful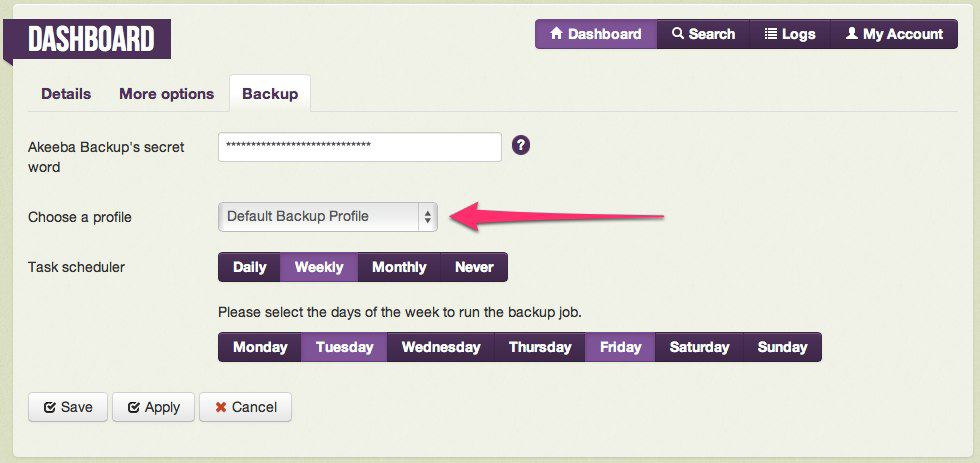 Today at Joomla Day Denmark 2012 we launched a new feature for Watchful that expands support for Akeeba Backup. 
Announcing a new feature for watchful.li :: Now you can select specific Akeeba profiles when scheduling backups. #innovation #jd12dk— Victor Drover (@vdrover) October 26, 2012
In our initial launch, scheduling Akeeba backups was restricted to the default Akeeba profile on the remote site. 
However, Akeeba supports multiple backup profiles. For example, you might want one profile that backups up the entire site including the files and database as well as a second profile to backup the database only.
As shown below, when you are scheduling Akeeba Backup in your Watchful dashboard, you can now choose specific Akeeba Backup profiles.
The Watchful team is committed to continued innovation and we hope you find this new feature useful in your work.
Best of luck and happy Watching!

The Watchful team