AcyMailing updates and other extensions from Acyba now available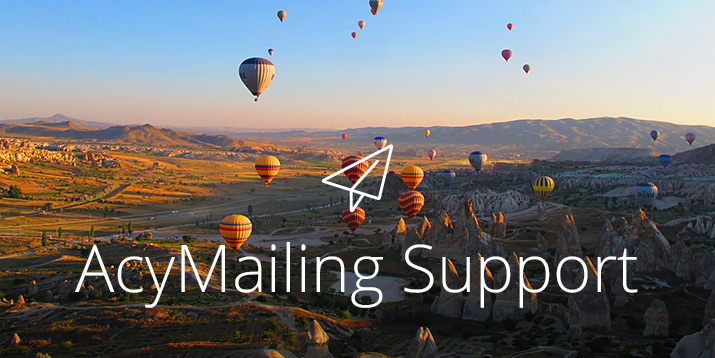 One of the most popular extensions for Joomla is AcyMailing – the ever-popular newsletter and email marketing extension.
Support for AcyMailing has been a frequent request from our clients but progress has been complicated by the fact that updates are distributed on a per-domain basis and must be verified at Acyba.com.
In addition, updates must take into account the specific version of AcyMailing being used. That list of versions includes a free version or one of three paid versions.
Today I am happy to report that these technical limitations have been conquered and full update support for AcyMailing and AcySMS — their companion SMS extension — are now live!
How do I see the updates?
To see any pending updates for AcyMailing or AcySMS, simply log into the Watchful Dashboard and opening the drawer for any of your sites with Acyba products installed. Updates will be displayed alongside all your other pending updates.
Alternatively, click the bulk Updater link on the left to view all of your pending updates across all your sites. Use the extension dropdown to filter the list for AcyMailing or AcySMS.
Watchful is reporting Manual Update Required
In order for you to use the new Acyba updates, please ensure that the following conditions are met:
All websites are running version 1.10.6 (or later) of the Watchful client
All websites are using AcyMailing version 5.0 or later
An up-to-date license on the Acyba website
If any of these conditions are not met, Watchful will still report updates for AcyMailing and AcySMS, but these updates will require a manual update.