How to Be 100% Sure Your Website is Online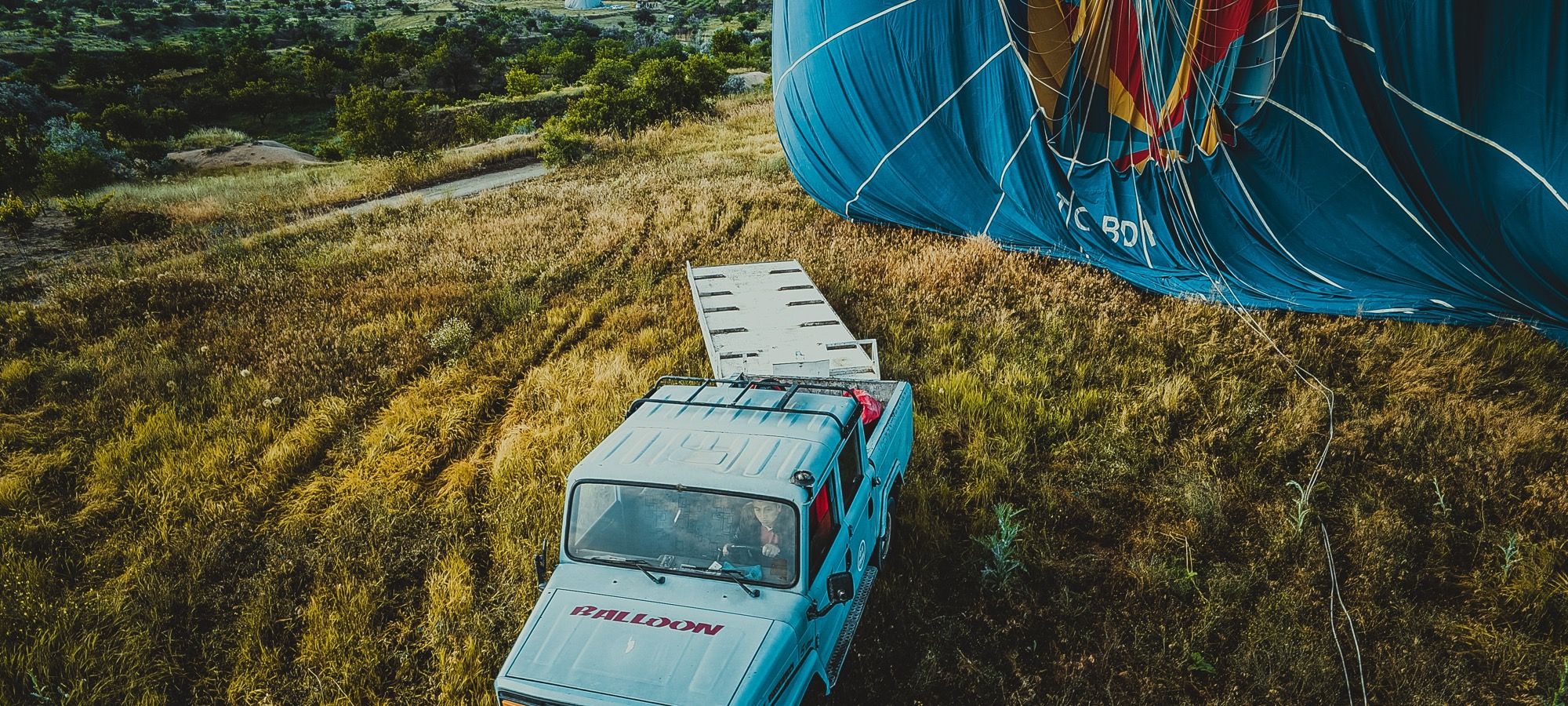 Your website should be online. And if your website isn't online, you should know about it instantly. Unfortunately, it's not always easy to check if your site is down.
When people think about downtime, they often think about their server and their hosting company. But in reality, things are more complicated.
Every website has several points of failure, including your hosting company, your website's code, and your SSL certificate. To be 100% sure your website is online, you need to be sure to cover all of these points. Fortunately, Watchful is here to help!
Here are three ways you can use Watchful to make 100% sure your website is online:
#1. Monitor your server
Server monitoring happens automatically in Watchful and doesn't require you to configure anything. Once your site is connected to Watchful, we'll automatically check to make sure your server is online. If your server goes down, we'll send you email notifications.
You can also generate reports that show how often your server is offline. In your Watchful dashboard, click "Uptime" next to a site: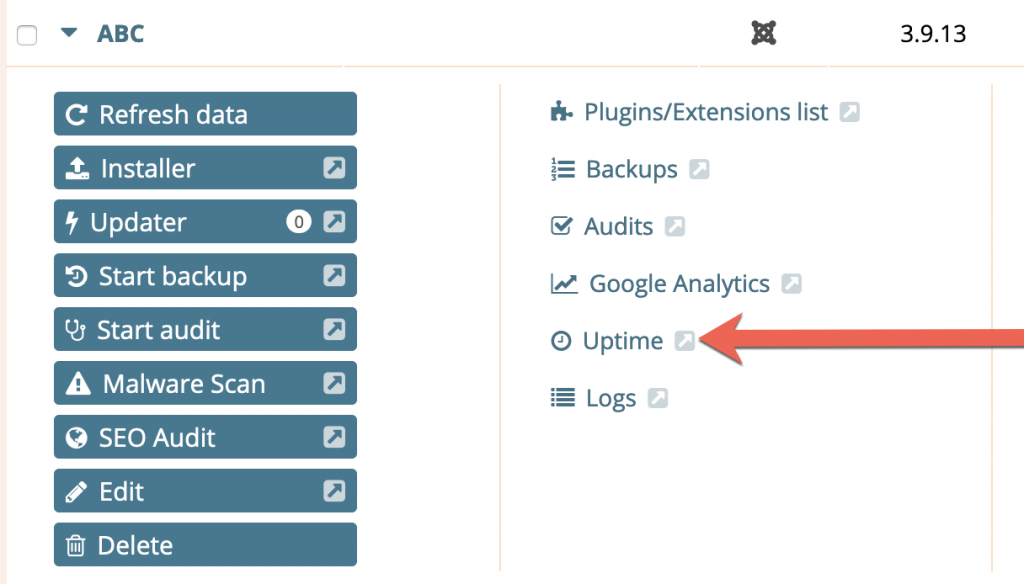 You'll be able to see reports for today, the last 7 days and the last 30 days. You'll also be able to click "Export" and download the reports in PDF and CSV format.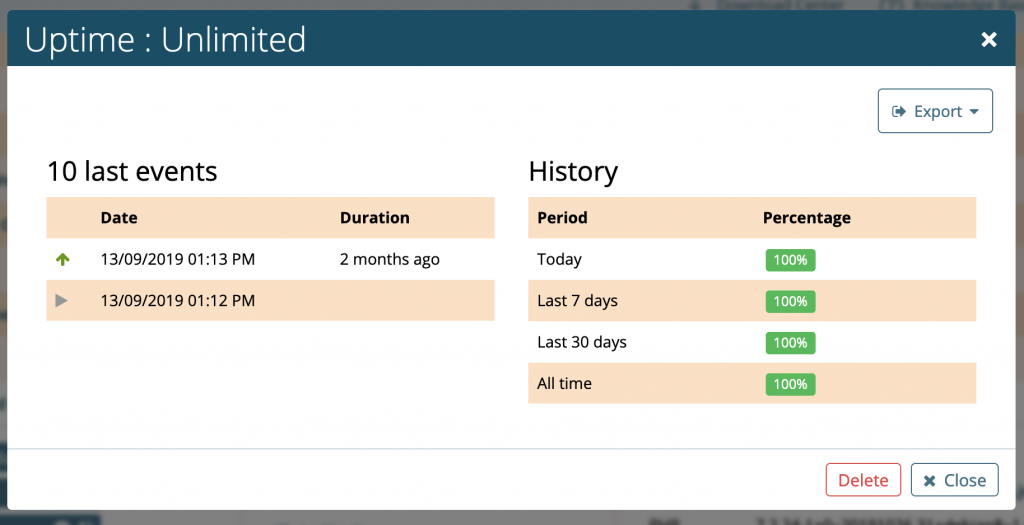 #2. Monitor your site
It is very common for your server to be online but your actual website to have issues. The best way to monitor your site is to use the "Word to check" feature in Watchful. This features checks for a word on your homepage. If that word is not displaying, then your site is probably not online.
My advice is to choose a word towards the very bottom of your homepage. This next image shows the Watchful.net homepage footer. I'd recommend choosing a word like "Terms", "Service", "Privacy" or "Policy".

In your Watchful dashboard, click "Edit" next to a site: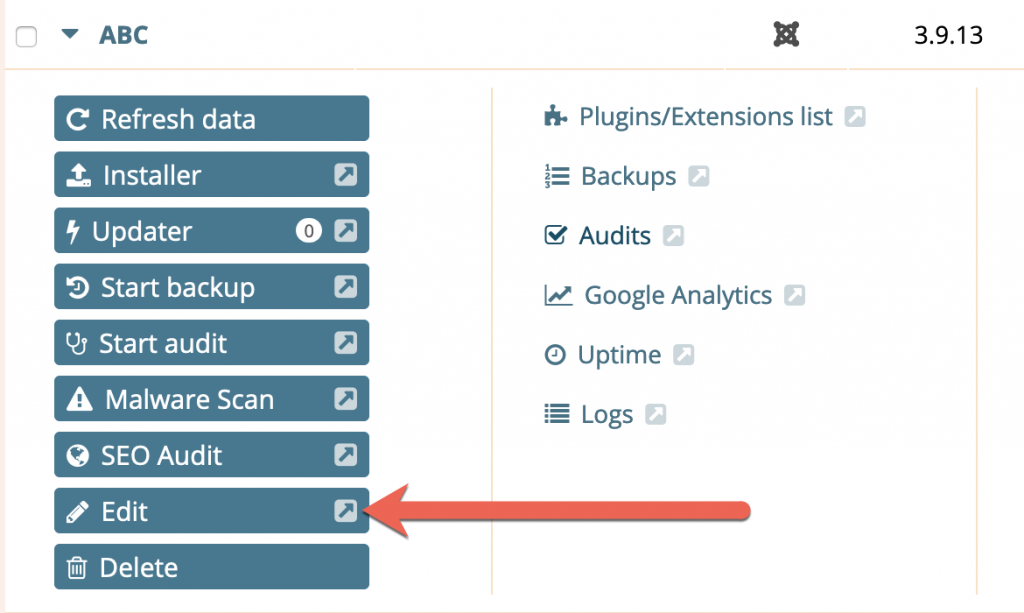 You can now enter your "Word to check" in the modal:

Watchful will now notify you if your sites goes offline and this keyword isn't visible. Click here to read more about the "Word to check" feature.
#3. Monitor your SSL certificate
In 2019, every website needs an SSL certificate. If your site's SSL certificate has expired or isn't configured correctly, it's as bad as your website going offline. The major browsers will now block access to your site and show a big scary warning message.
Watchful will automatically send you several warning emails before your SSL certificate expires. You don't need to configure anything at all. This is a preview of an SSL expiry email from Watchful:

Click here for more details on this SSL monitoring.
Open your free Watchful account
Watchful is a free website dashboard for digital agencies. Open your free account today and learn how much time you'll save managing your WordPress backups, updates, and security with Watchful.
No credit card is required and there is no long-term commitment.