You Can Now Edit and Crop WordPress Images as You're Writing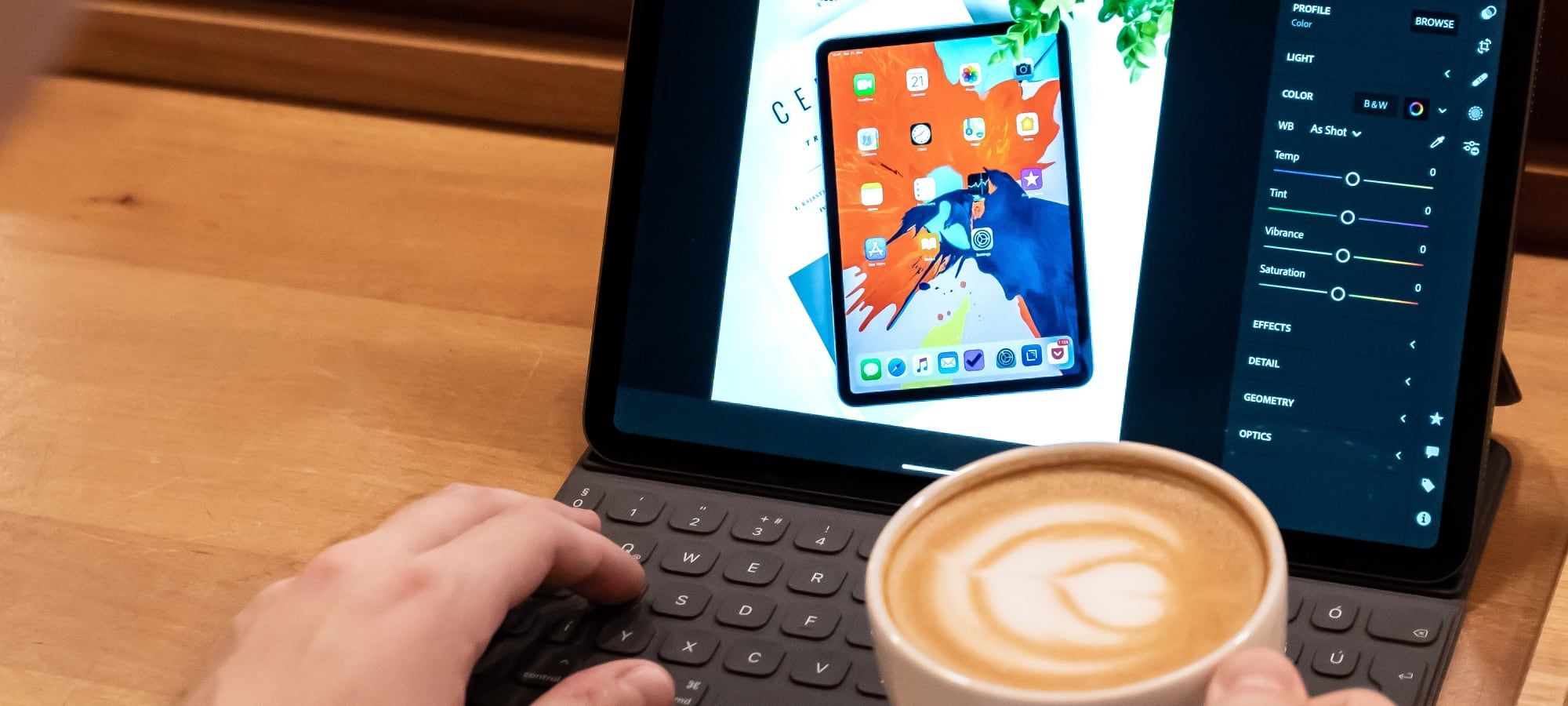 WordPress 5.5 is now available. One very cool feature for Watchful users is auto-updates for plugins and themes. These will will help people stay on top of their site security. Another feature that you'll love is the ability to edit images directly from the post editing screen.
Right now, editing images is hard in WordPress! If you're writing a post, you have to visit a different screen and go through at least a dozen steps.
Starting with WordPress 5.5, this process is much easier. You can now edit and crop images in WordPress.
How to crop images in WordPress
When you're using the Gutenberg editor, you'll see a new "Crop" icon for image blocks. You can see that icon in the screenshot below: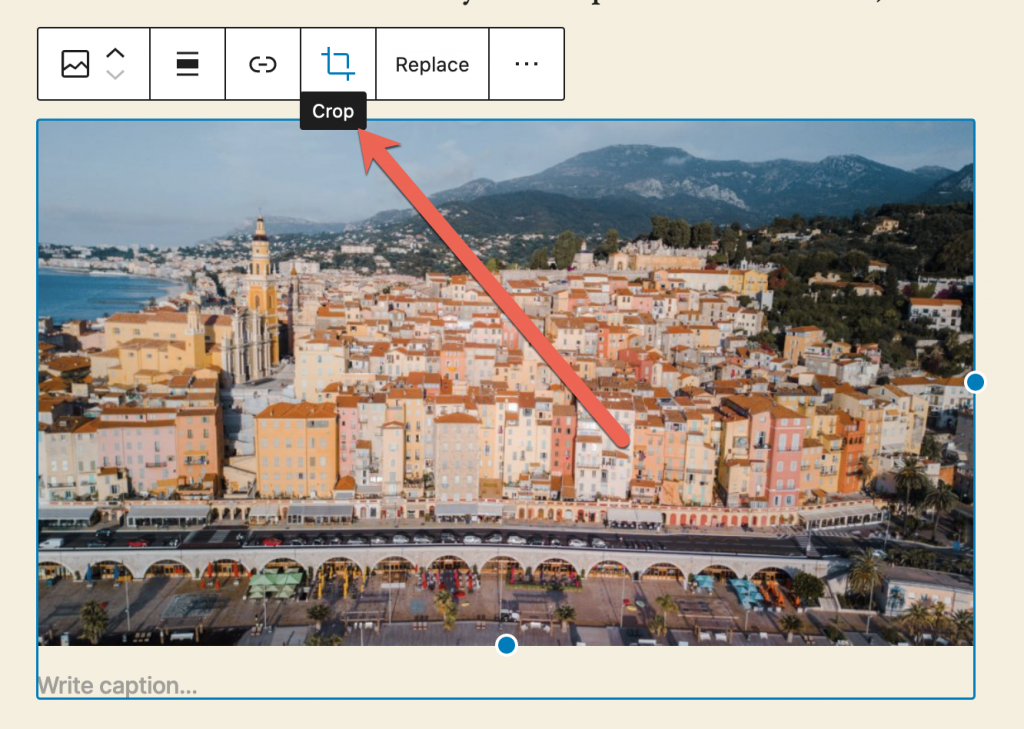 After clicking the "Crop" icon, you'll see three options:
Zoom (the search icon)
Aspect Ratio (the picture icon)
Rotate (the circular arrow icon)

How to zoom in to a WordPress image
If you click the search icon, you'll see a slider that starts at 100.

As you move the slider to the right, you'll zoom in closer on the image. With the 100 setting above, you can see the whole city in the photo. With the 267 setting below, you have zoomed so far that you can only see some buildings.

How to change the aspect ratio for a WordPress image
If you click the picture icon, you'll see a variety of options for the image's aspect ratio. The options are divided into Landscape and Portrait.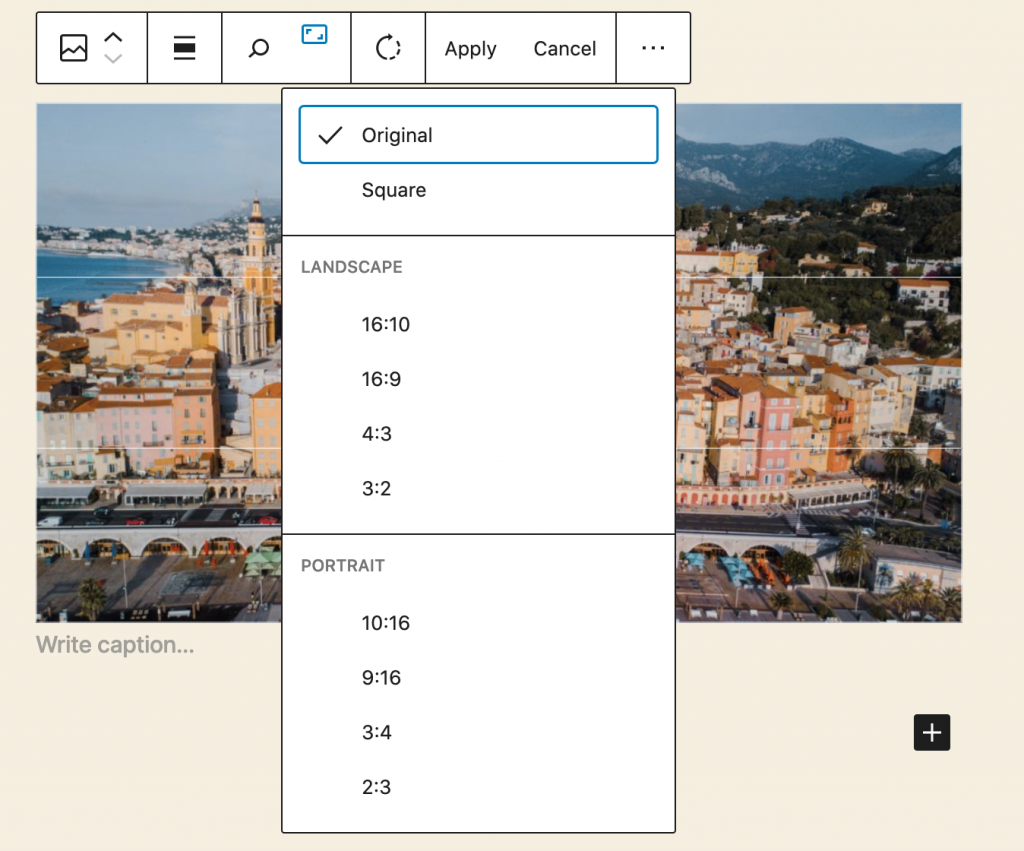 If you choose one of these aspect ratios, WordPress will automatically adjust the image. This screenshot below shows the city image in a 16:10 aspect ratio.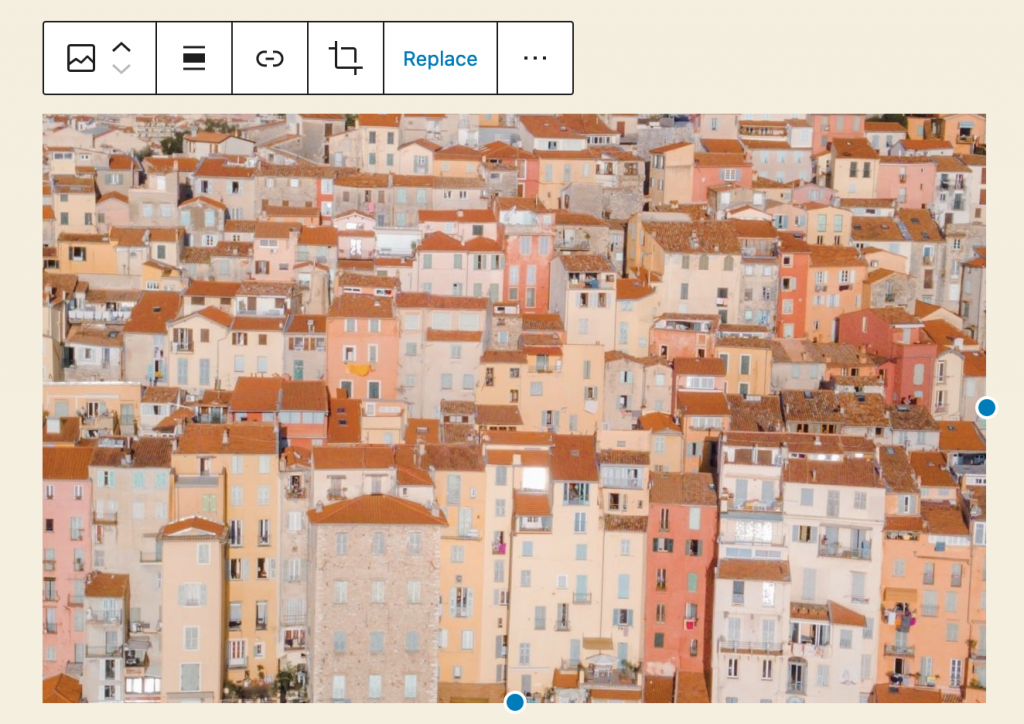 How to rotate a WordPress image
Finally, if you click the the circular arrow icon, you'll be able to rotate the image. Each click of the mouse will move the image 90 degrees clockwise. My city image looks like this after one click: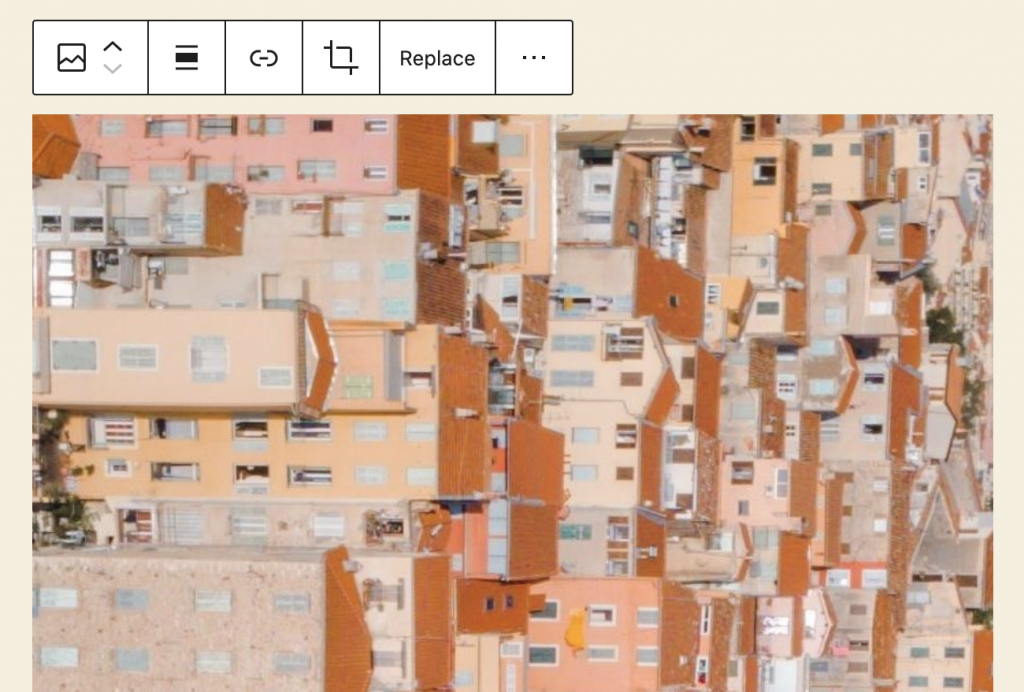 Open your free Watchful account
Watchful is a free website dashboard for digital agencies. Open your free account today and learn how much time you'll save managing your WordPress backups, updates, and security with Watchful.
No credit card is required and there is no long-term commitment.