Monitor visitor activity without launching Google Analytics
Google Analytics (GA) is the industry standard in visitor acquisition and behaviour. Watchful includes a native integration with GA that makes it easy to monitor visitor activity and behaviour trends.
Once you've linked GA, visitor data will be available for each site in your account. And because clients can be sensitive about access to their analytics, you can add multiple GA accounts to Watchful.
Viewing activity
For each site, GA data is easily accessible from the sites dashboard. The first piece of visitor activity shown is the daily traffic volume. Additionally, this view includes visits, page views, average time on site and bounce rate.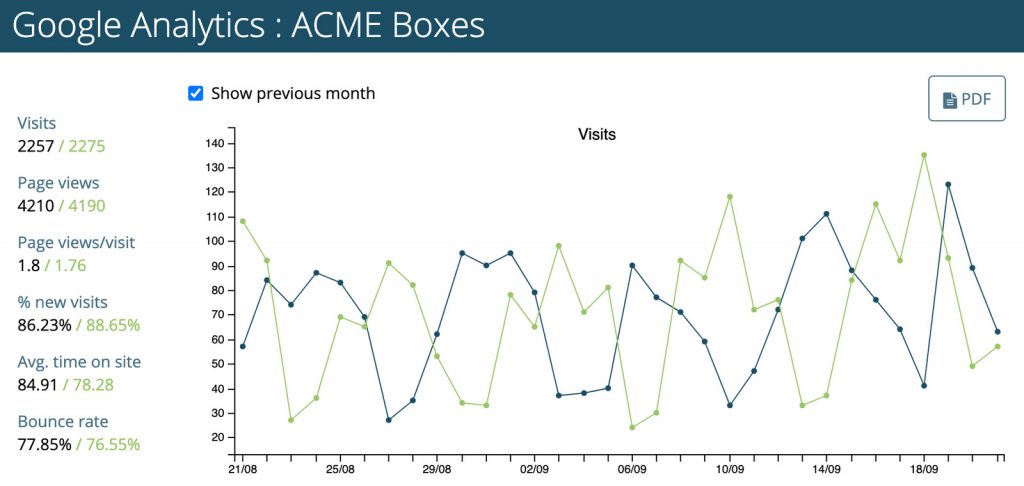 Watchful also displays the most visited pages on your site, the sources of referral traffic, and any keywords that are used to find your site. The keywords in particular are useful when optimizing your website for SEO.

Including visitor activity in client reports
You may also include visitor data in client reports. This helps your customers get a quick overview of the traffic on their website without having to generate a separate report from GA.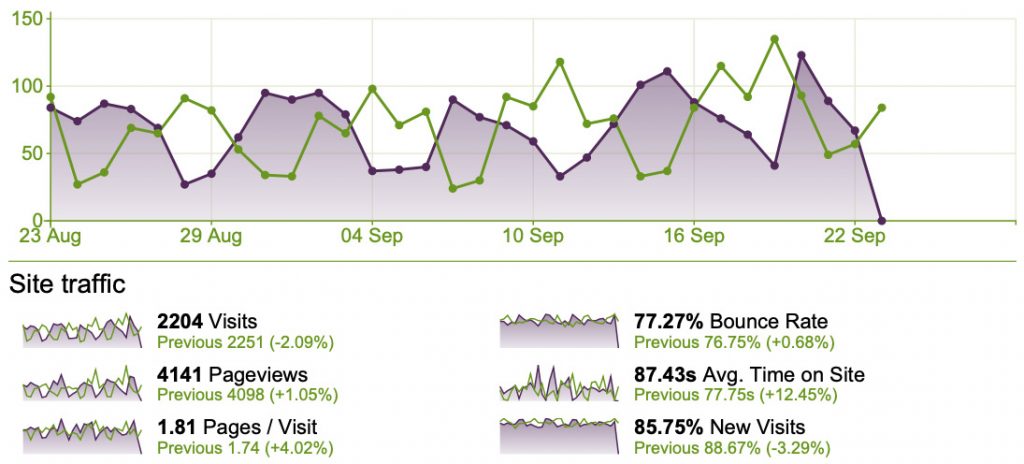 Google analytics and visitor activity monitoring are available for all Watchful users.
Create your 100% free account today. No commitment. No credit card required.