Maintenance logs help retain clients & troubleshoot downtime
Watchful continually monitors your websites. It looks for changes to software versions, uptime/downtime events, backup status, new or modified admin users, items from the early warning audit and more. Maintenance logs store each of these changes as individual records.
The saved logs make it easy to review site activity before beginning new maintenance (for example).
And since the logs record the date and time for each entry, they are helpful when identifying the source of site problems such as downtime. Comparing the date/time of an outage or other problem to the items in the logs is a great way to quickly locate the cause of the issue.
Our knowledge base contains full details on the items stored in the logs.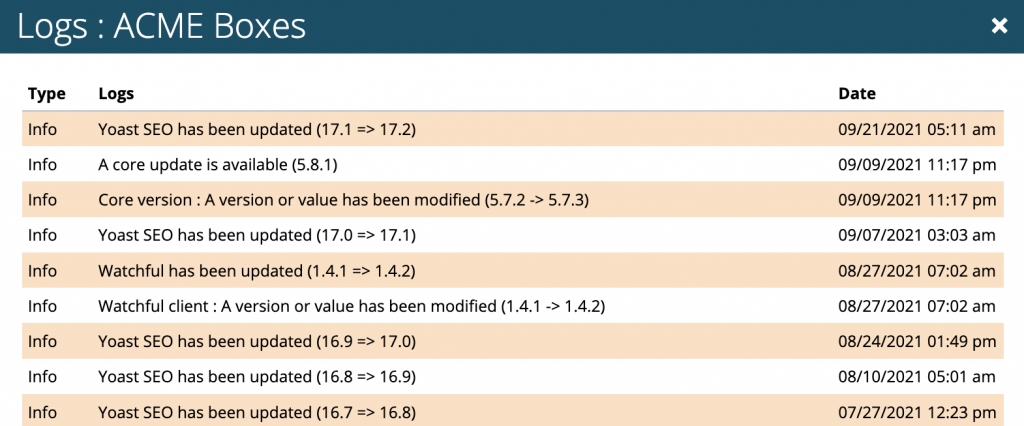 Adding maintenance logs to reports
Watchful helps you generate recurring revenue by offering maintenance plans to your clients. Monthly reports sent to your clients show just how much work you put into maintaining a client site. This is an important step in retaining clients.
The log of maintenance activity on a website makes up a large part of client reports as shown below. This makes the logs a critical part of client retention also. And of course you may customize the types of log entries that appear in your reports to focus on the most important items.

Receiving notifications of new log entries
If you prefer notifications when new entries are created in your logs, choose the types of entries that trigger an email notice in Watchful's settings area. You may also customize the email address(es) to receive these notices.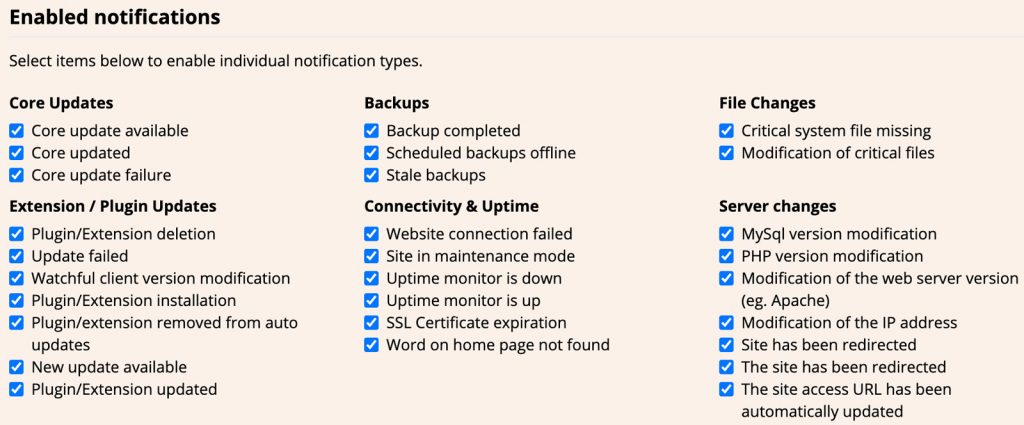 Maintenance logs are available to all Watchful users, but the retention time varies based on your specific plan.
Create your 100% free account today. No commitment. No credit card required.