Bulk installer for new plugins or quick fixes
The bulk installer is a useful tool when a plugin or extension needs to be installed or updated on multiple sites at once. This is very useful when rolling out new software.
But it's also useful for those times when an existing software is misbehaving, won't update properly, or needs to be reinstalled for any reason. In those cases, the bulk installer can save a lot of headaches.
Using the bulk installer will be familiar to everyone who has uploaded a plugin or extension on their website. Simply select the installer in the File Uploader area and click the Install All button.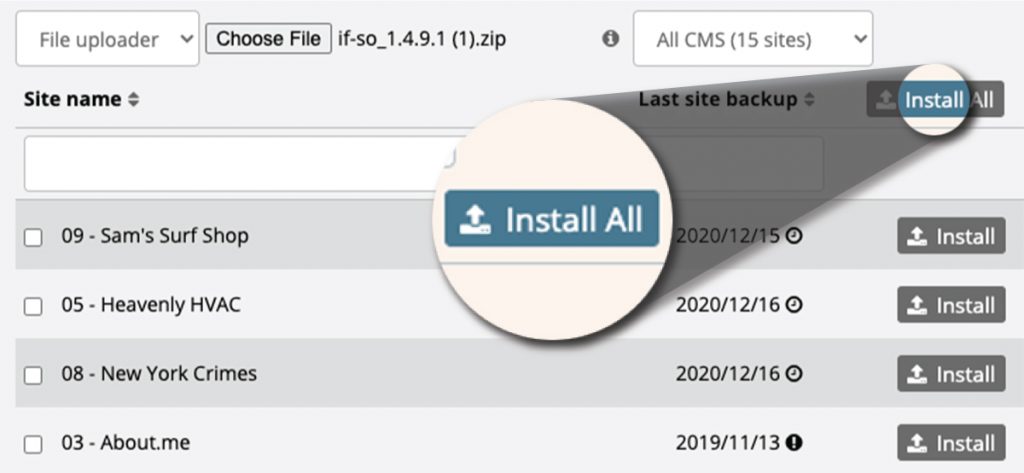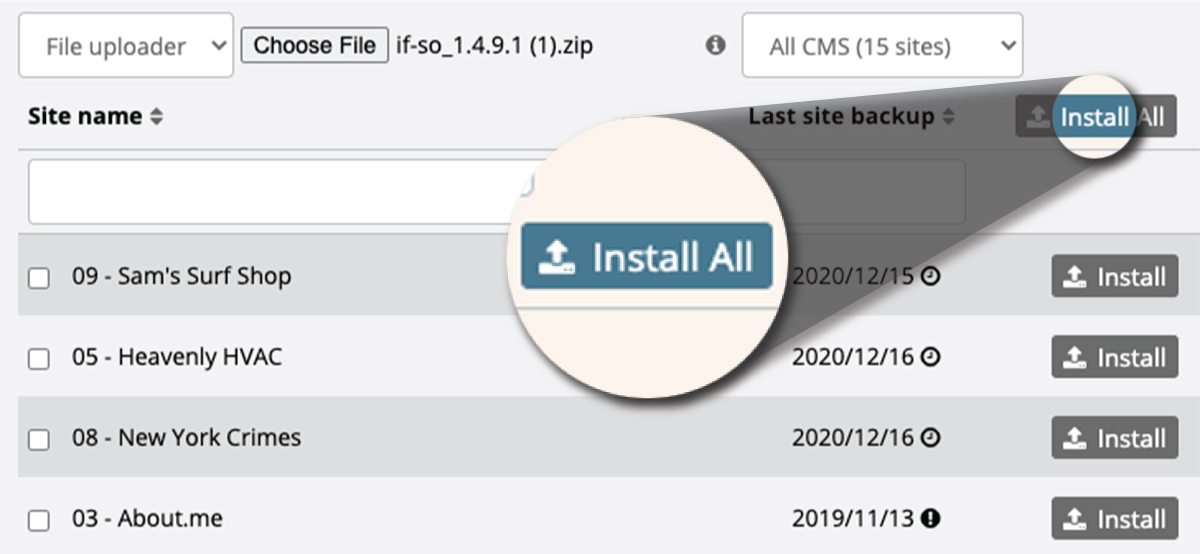 Create your 100% free account today. No commitment. No credit card required.